This Month's Artist Community Showcase is a special tribute to honor and pay respect not only to the Artists listed, but to all things Classic Nintendo and Mario related! Felt it would be nice to do a Themed Feature this month, so I hope everyone enjoys each of the Artists showcased and their works.
Although the deviations chosen within this feature below are all of Retro Nintendo Gaming inspiration, I'd hope for it to not reflect the Artists as being strictly limited to such works. Please spend a moment to browse through each Artist to get a greater taste of their Artworks and creations, and definitely comment +fav and follow to show your love and support. Enjoy!

[+=..]
NINTENDO EDITION

---
Pixel Art
James is a very talented Artist from the Unites States who aside from creating awesome Pixel Art, makes and works with many other artforms including photography, drawing, digital illustration and more. The quality and detail of BLUEamnesiac's artworks are incredible and there's a lot more to view within his gallery. Please take a moment to look through his works of art and if you find something you love, definitely post a comment and add to your favorites! Add Blue to your Watch list to keep track of future works and show your support.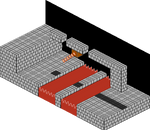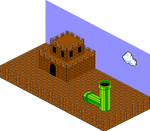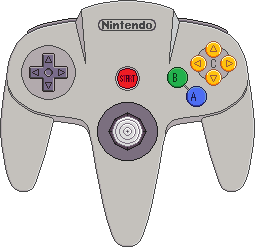 ---
Traditional Art, Paintings, Mixed-Media
Chris Lang is an Artist from the United States who creates brilliant looking Mosaic artworks made out of old Nintendo Power Magazines! Aside from mosaic works, Chris is also into other art as well including photography. His art pieces are very inspirational, and it's always amazing to see art created from recycled materials. Check out some of his work below and within his gallery, and please don't forget to comment + fav on the ones you enjoy.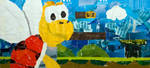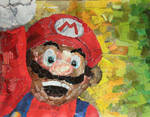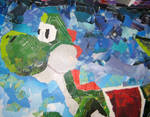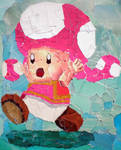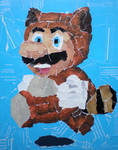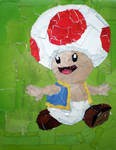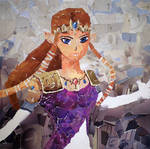 ---
Crafts, Sculptures, Jewelery and Clothing
Zimt is an Artist from Germany who aside from making awesome and
detailed

beaded works of art, creates scultpures, shoots photography, draws illustrations and designs patterns for others to use. AgentDoppelnuller's works are always made and presented wonderfully and you can always tell the amount of thought and care placed into each of them.
Please take some time to browse through Agent's gallery, and you can also check out and follow Zimt on tumblr at this link,
tinnif.tumblr.com
. Don't forget to comment and fav on the works you enjoy, as well set to follow to show your support and recieve updates!
<da:thumb id="446971062"/>
<da:thumb id="440071631"/> <da:thumb id="132708841"/>
<da:thumb id="439905265"/>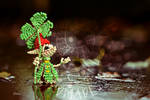 <da:thumb id="400639978"/> <da:thumb id="157856698"/>
---
Drawings, Illustrations & Digital Art

Joshua Jacobson is an Artist from the United States
who creates amazing and beautifully clean original Digital Illustrations, Drawings, Crafts, as well makes original Pixel Art Sprites that range from oldschool 8bit style micro sprites to larger 32bit beauties. The amount of character in his drawings is awesome and the detailed simplicity in his illustrations are perfect. There's much more works to view in Joshua's gallery, and if you enjoy his creations, please do comment and +fav! Don't forget to follow!
<da:thumb id="474897050"/> <da:thumb id="474115387"/>
<da:thumb id="456588686"/> <da:thumb id="291742073"/> <da:thumb id="422005160"/>
<da:thumb id="420651997"/> <da:thumb id="475227479"/>
<da:thumb id="288605573"/><da:thumb id="288392762"/>
<da:thumb id="302920617"/>
<da:thumb id="285110757"/>
<da:thumb id="434463687"/> <da:thumb id="450187663"/>
---
Photography & Cosplay


Dan is an incredibly diverse and talented Artist from the United States residing in New Jersey who creates and works with all sorts of amazing artforms including Traditional Pencil and Charcoal Drawings, Paintings with Acrylics & Watercolors, Collage works, 3D Art and Character Animation, Pixel Art, Photography, Costume Crafting, Writing and more! Dan's Cosplay/CosPix creations are amazingly unique and he also has more of them in the making, so be sure to keep a lookout by setting to follow! Please take a moment to browse through his work below and leave a comment +fav on the ones you enjoy.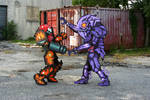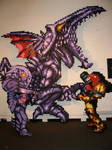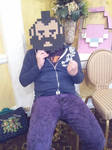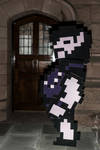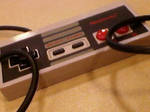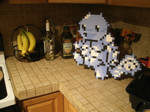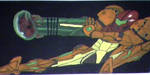 ---
3D Modeling, Voxel Art & Renders


Justin Buonvino is an Artist from the United States who creates 3D-Modeled Voxel Artwork, Renders, Bead Crafts and more. His scenes and inspiration draw widely from Retro Video Games, Classic Consoles, Arcades, though most greatly usually from the King Famicom / Nintendo Entertainment System. His works range from perfect level and map layout replicas with original 3D designs, to entire custom scene compositions. Justin currently has an epic NES Mega Man 2, 3D Voxel Art level-for-level series in progress with some scenes already finished and on display. Please check out Justin's gallery for more artwork and don't forget to comment +fav, and follow to show your support!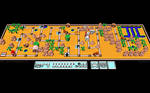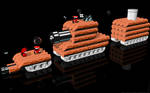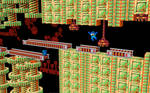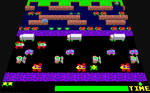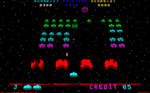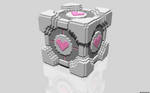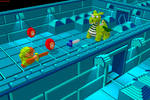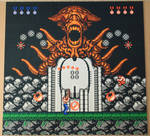 ---
Thank you to all who took the time in viewing, reading, and browsing through the works of the Artists featured within this month's showcase. All Artists featured were personally chosen and please feel free to message me regarding any issues with the works showcased, typos, etc.
If you like this DeviantART Community Artist Showcase and would enjoy to browse more DA Artists/Artisans of various abilities and styles, you're more than welcome to view through previous Artist Showcase Journals that feature more incredibly amazing and talented people.
Thanks again to everyone for taking the time in looking through the works of each Artist and much appreciation to all who show your support by commenting and

'ing on the pieces you enjoy. Hope many find inspiration and more from each of the Artists and their works.
thank you,
nintentofu