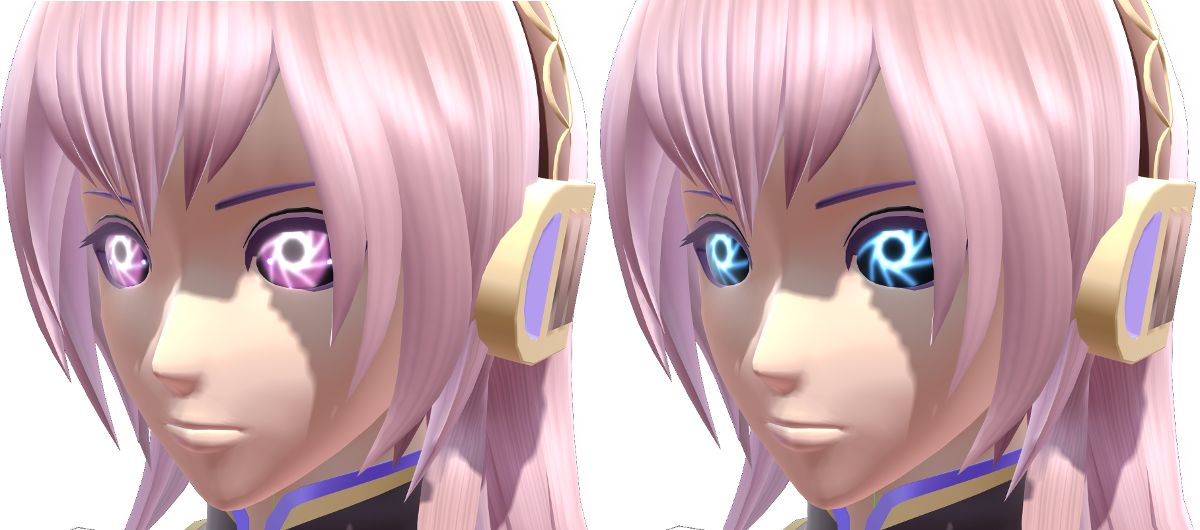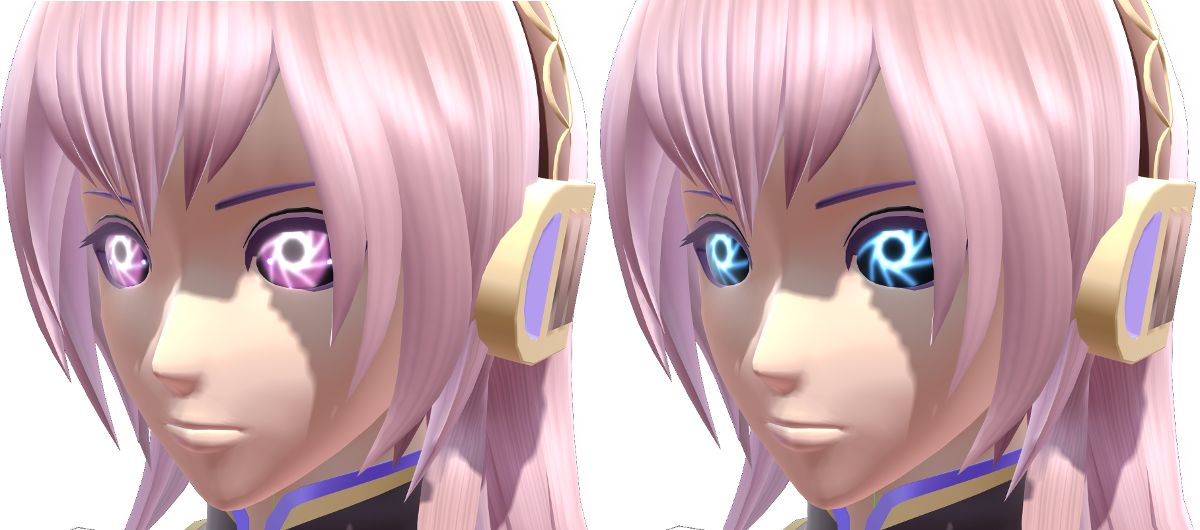 Watch
Just something quick I made. I got the idea from camera shutters. The test model here is z7def Luka, and the shader is GreenerShader. The PSD (which I've included for hue/saturation color changes) allows for white-sclera/iris options, but I chose to preview just the black because I think that looks cooler. Works best with Refl Int = 103 and sclera color equal to whatever the non-glow color is. Zip does not include model; visit
nerudrum
for that.
EDIT: Readme and text/picture instructions added.
Rules:
Do not claim texture as your own. Please credit Nintendraw for the original texture.
Edit all you want, but please credit Nintendraw when used.
You may redistribute only on finished models, or as links to the original distribution. No redistributing the texture itself.
No slander or R-18 works please.
Have fun with these!
EDIT: Thanks for 50+ downloads!