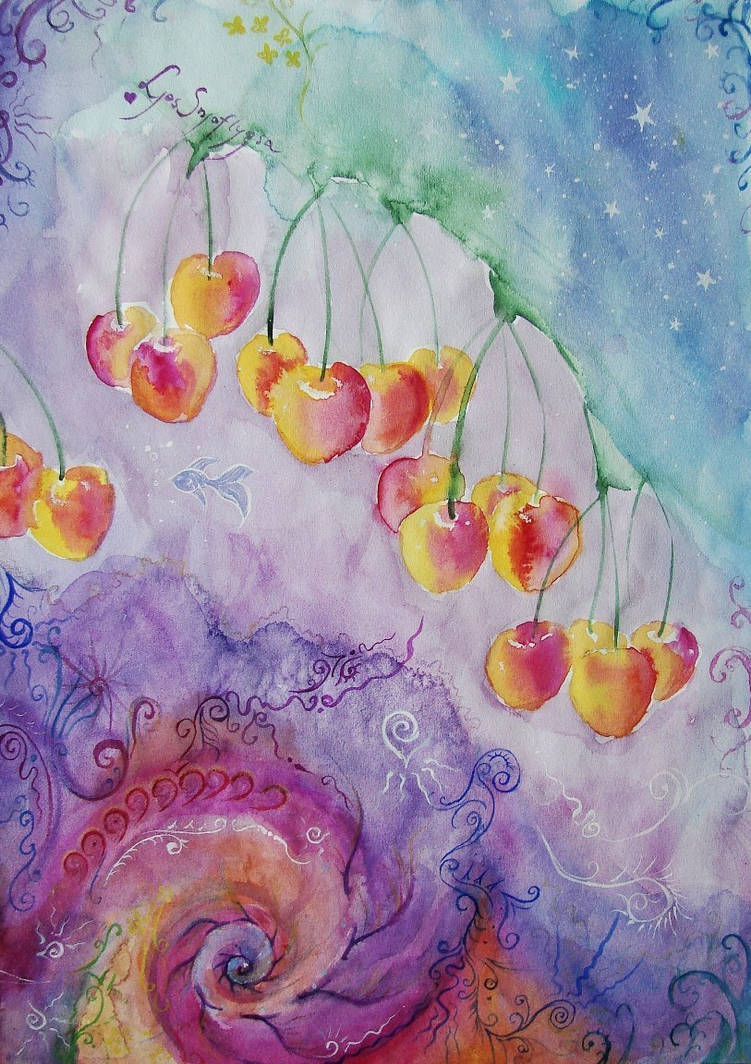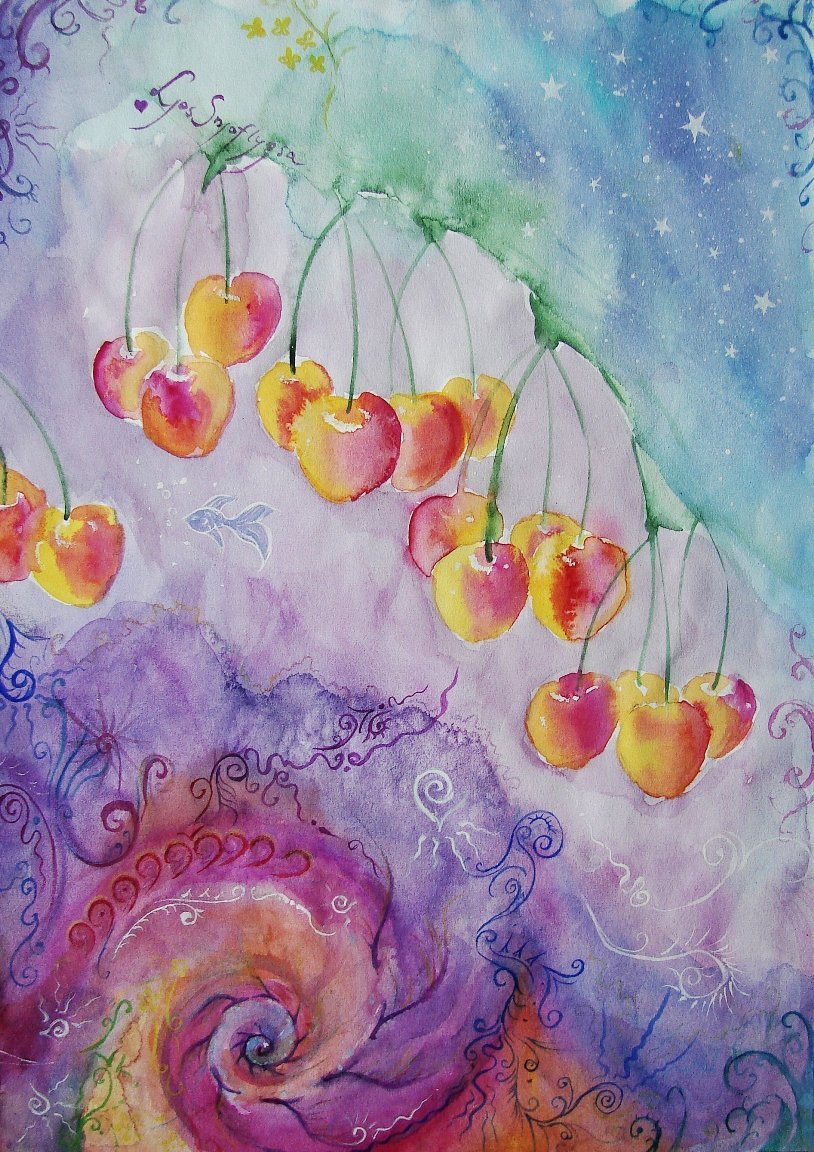 Watch
When I started this, I wanted to paint only cherries, but at the end it come out like that.
Cherry tree grow in by grandmother garden. Near her home was the lake, and on its shore I always looking for shells... And on the balcony we watching the stars, especially in August nights. So, this piece is full of memory for me.
A4, watercolours and white ink.
edit 15.01.16 - I finally get around to update the file for a one without traces of my old watermark (I didn't have one so I had to make new scan, it looks better now)
on tumblr
tumblr
fanpage