Journal Entry:
Sat Mar 24, 2018, 6:08 PM
Listening to: Only a Dream - Dance with the Dead
Reading: Transformers VS. GI Joe
Watching: Pacific Rim
Playing: Splatoon 2 - Switch
Eating: Fruit Snacks
Drinking: Gatorade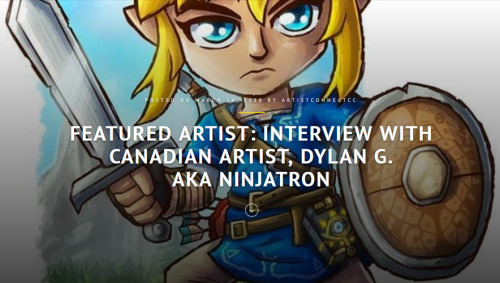 Hey everyone. Hope you are all doing well.
I am a featured artist on
Artist Connect
, a blog that showcases artists and links to resources and inspiration. They found me on my
Instagram
and asked me to answer some questions for an interview. It was fun to think about the answers and I actually had to put some
serious thought
into it.
You can read my feature right here!
I want to thank Artist Connect for getting in touch and giving me this unique opportunity.

I had not been working on much artwork this year because I needed new glasses and couldn't see very well. But I'm back at it now so look forward to some cool new stuff soon.

Also, keep an eye on my status notifications because I will be doing live art streaming more often. Please join my channel on Picarto and add it to your followers to be notified whenever the stream goes online.

Sayonara.