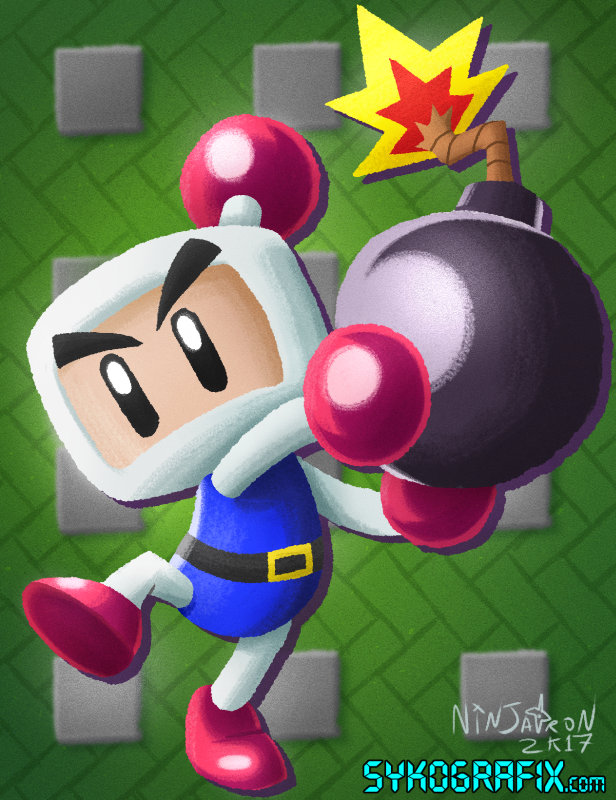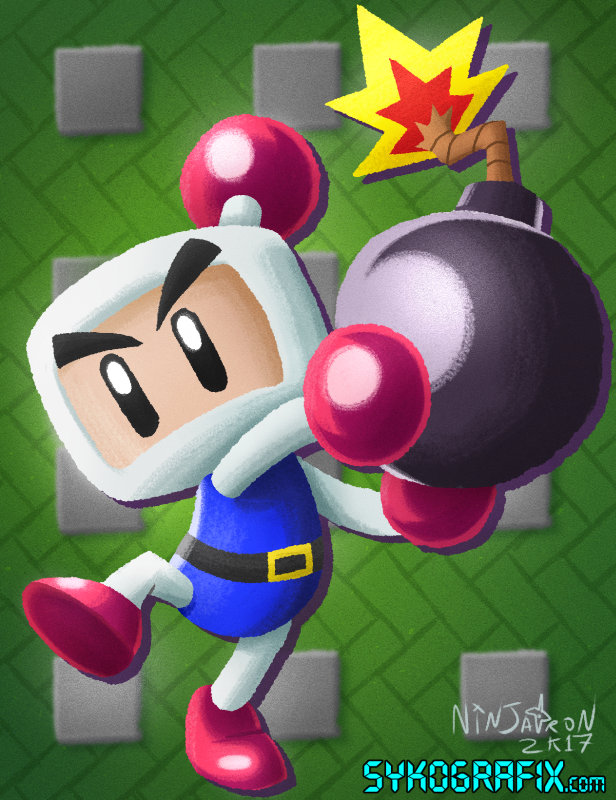 Watch
Who doesn't like Bomberman? I remember getting Super Bomberman for SNES with the multitap for my birthday. Lots of fun memories playing with 4 players at a time when that was not very common.
Tried a new style on this one, with a chalk and pastel look. The background is based on one of the PC Engine versions.
This is an example of a
WildCard commission
with a full body figure and simple background.
Commission me! You can order a postcard-sized digital illustration of just about any character for a very affordable price! See more info here:

Ninjatron's $10 WILDCARD Commissions! Available NOW for a limited time!

I am now offering, for a limited time, a new kind of digital art commission that I'm calling WildCards!
The base price is only $10 USD each! That's basically slave labor!
What is included with your wildcard?
A full color illustration on postcard sized digital file (4.21 x 5.47 inches).
Featuring one character – Pretty much any character from any franchise you want.
Full body or close up portrait. You can specify or just let me draw whichever I want.
Possibly some kind of additional prop or charm.
A basic background (default, optional, let me know if you don't want one).
Here are some examples.


These will only be made available for a limited time! The current time-frame of availability is:
At least for the entire