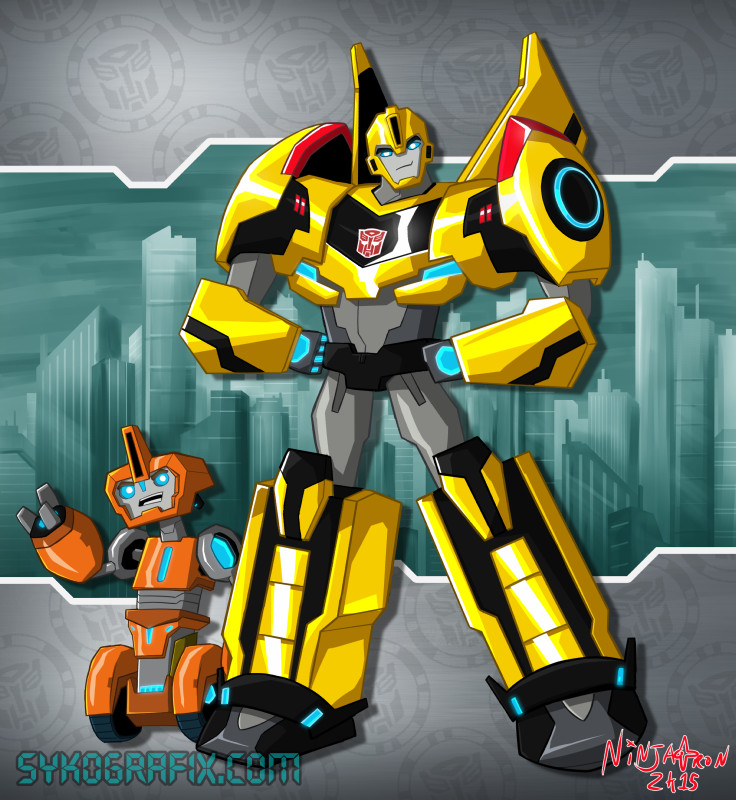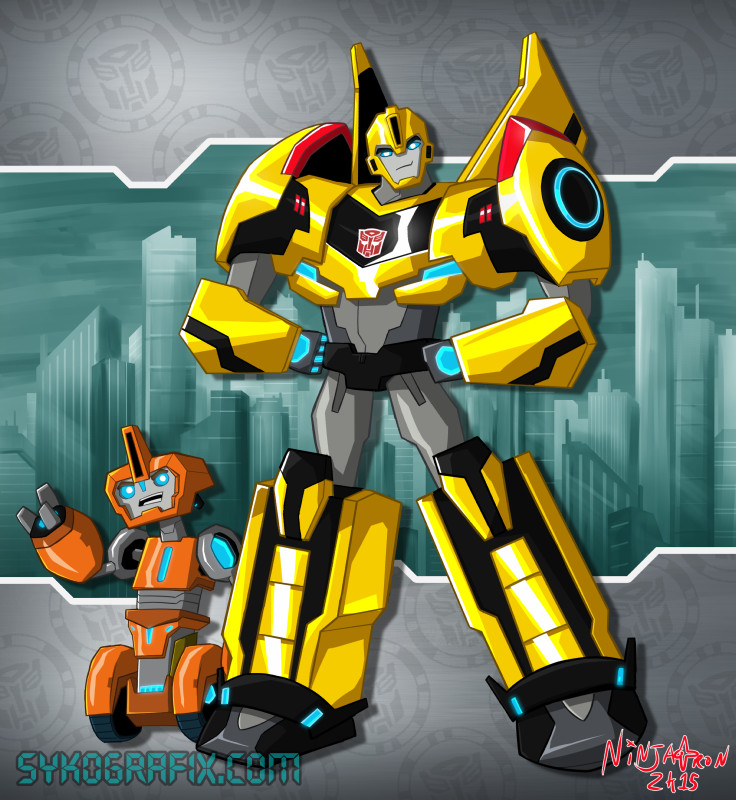 Watch
An attempt at drawing Bumblebee from the Transformers Robots in Disguise cartoon.
I had originally started trying to draw a more stupid, simple, stylized take on this version of Bumblebee, but it didn't quite work out, mostly because there wasn't much clear reference available and I was trying to figure out how the character design actually worked. So I moved the porportions back around and turned it into a less stupid but kinda standard drawing. Then I added little Fixit. I don't know if I drew Fixit's personality right because the show hasn't officially aired yet.
Made in Manga Studio 5 EX. Much of the process was streamed on my Picarto Channel.
picarto.tv/live/channel.php?wa…

Reply

Reply

Reply

The problem with this character Bumblebee is for overexploting on this way very commercials
exaggerated
and overrated by the companies and it make me i get lose
my interest to the franchise, and i don't hate this character. I don't like the commercial overexploting and the overrated that had got Michael Bay's films. That's my opinion
Reply
Reply

Awesome art.


Reply

Reply

You know I gotta fav' this! It's very well done

Reply

The kids are gonna love Bumblebee
Reply

This show happens to be my second favourite just after Transformers Prime with TFCybertron being a close third. I think RID is a truly spectacular show to enjoy, even though we're five episodes into it. I love that Bumblebee is in the spotlight of the show and it's truly started to shine through with his newfound leadership over his own team.

Your picture is very cute. Bee looks great and Fixit is adorable. I just wanna pinch their cheeks so badly!

Good job! I love your style, and it's as close to the actual style of the show as it's gonna get.
Reply