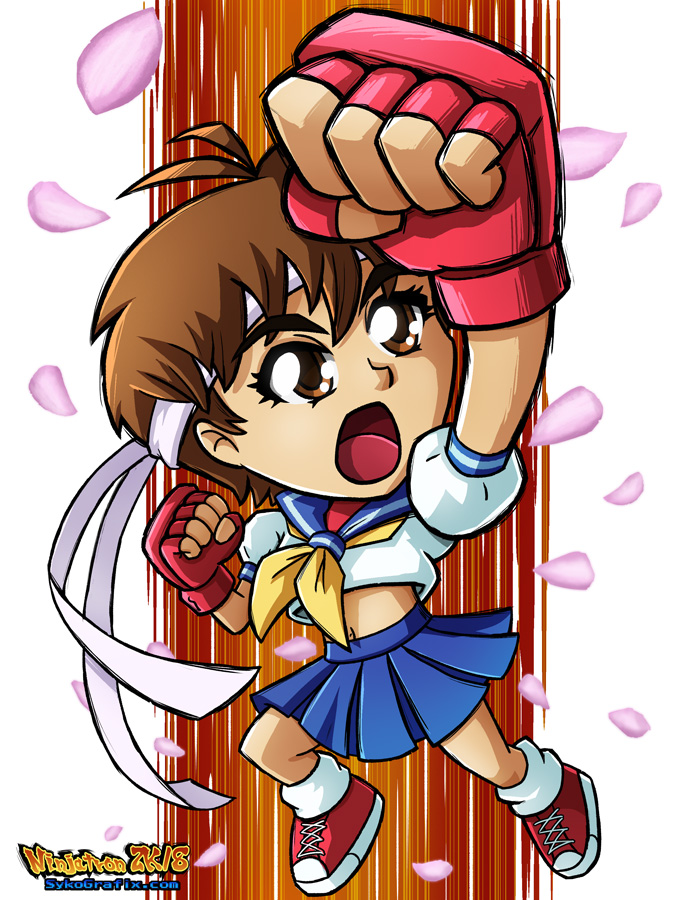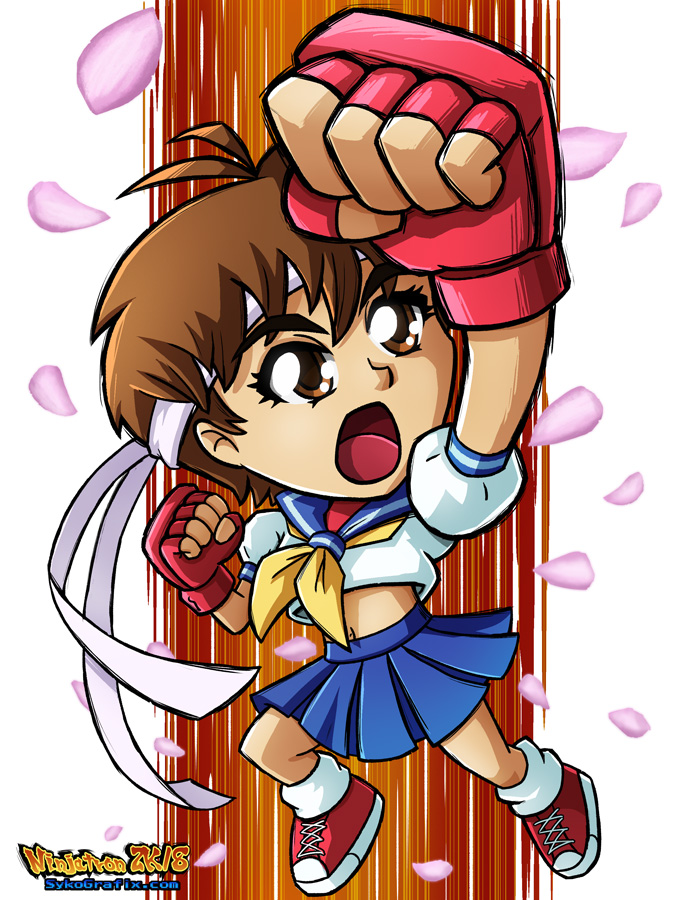 Watch
A super deformed Sakura from Street Fighter tries her best!
It was fun to draw her face to look cute but still determined.

Is her Shoryuken foreshortened or an extra big fist? You decide!
I worked on this using my brand new, much larger Cintiq. Still getting the hang of it!
I worked on this while streaming, so subscribe to my channel to watch me draw next time.