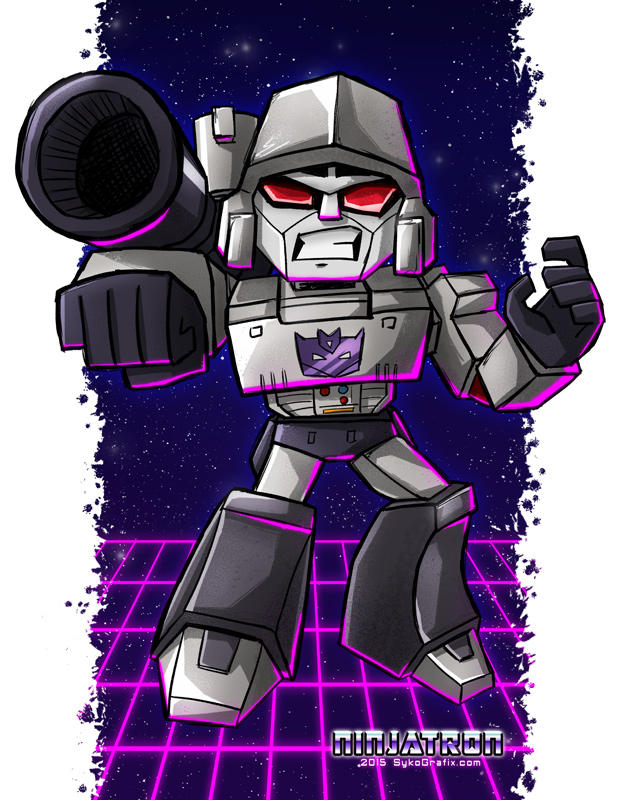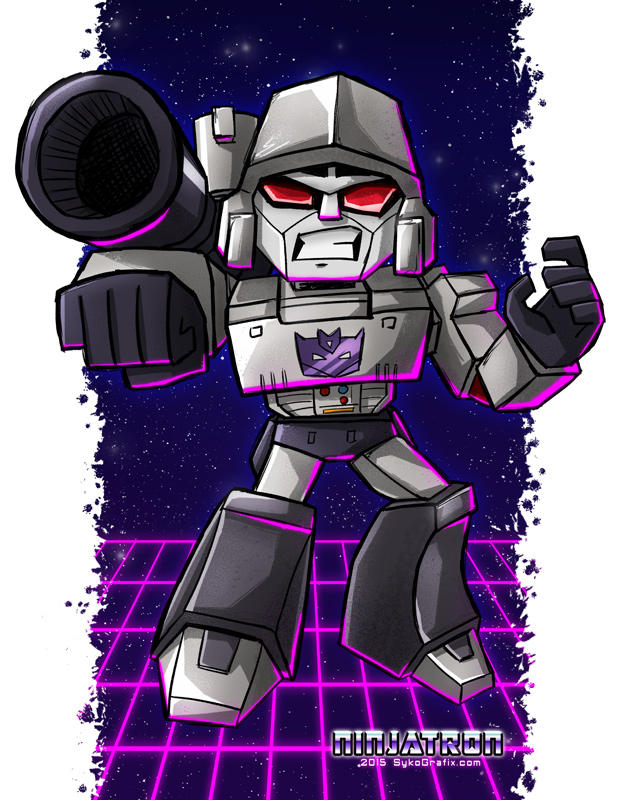 Watch
A very angry but still big headed leader of the Decepticons from Transformers.
A looser, rougher style than the Super Deformed Optimus Prime.
This was kind of an experiment to see if I could do something with more simplified details and still have it look interesting.
The background is inspired by the opening sequence from season 2 of the original Transformers cartoon.
COMMISSIONS ARE OPEN! See more info here.

Ninjatron's Art Commission Info - OPEN!I am offering Super Deformed art commissions of just about any character from just about any franchise, illustrated in a unique, artistic, gritty style with lots of color. They are super cool, full of personality, and kind of cute without being too cutesy (unless, cutesy is what you really want!).
Here are some examples:


If there is a specific style you want to me to use, let me know and I'll see what I can do.
Characters

Transformers
Nintendo characters
Other video game characters
Ninja Turtles
Anime/Manga/Tokusatsu
Super Heroes
Movie Characters
Uhhh.. almost anything, really. Just ask.
I'm not doing OCs at the moment unless you are super serious and willing to pay extra. But someday.
Prices
Single character, no background - $25 More complex character (Lots of