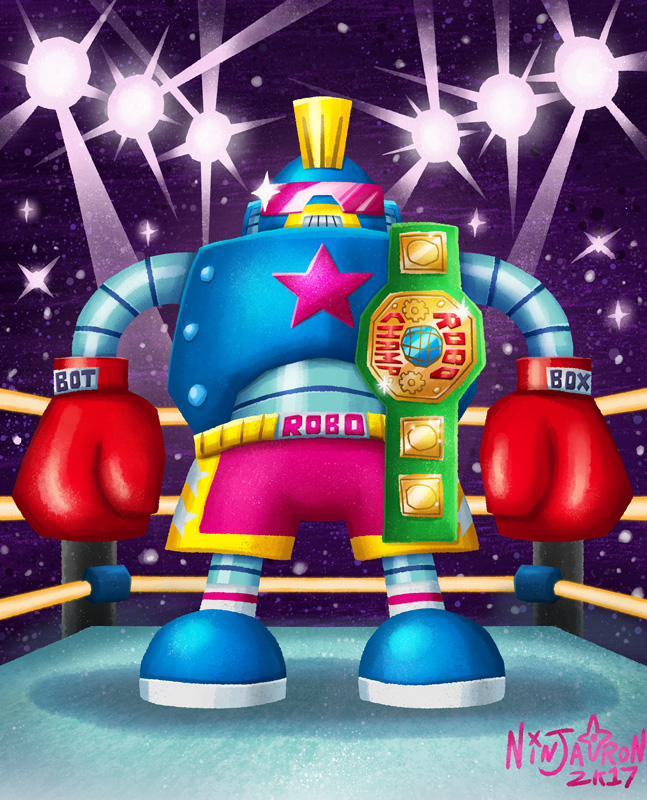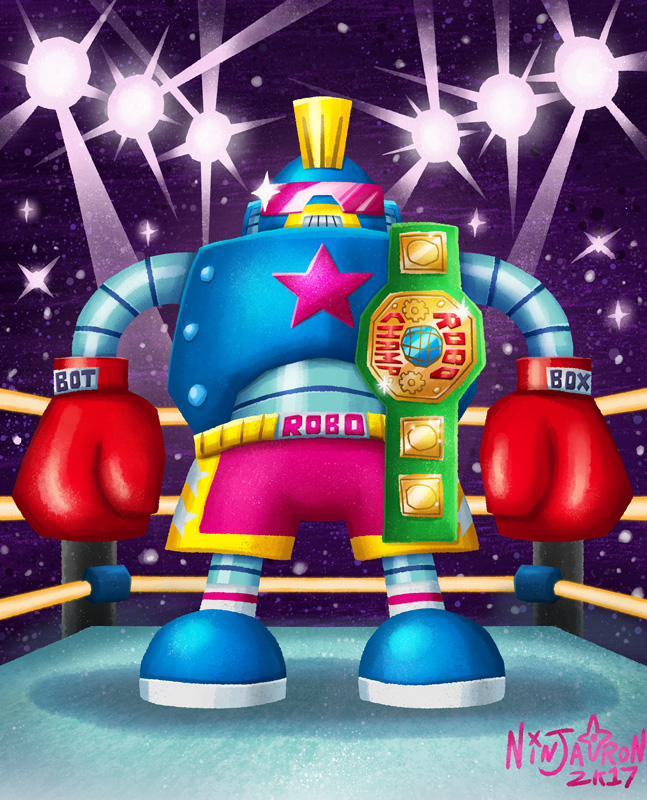 Watch
The collective eyes of the capacity crowd are transfixed towards the ring as the arena's bright lights illuminate the scene. The hapless challenger seemingly quakes with fear to the amusement of the audience. Who knew that a robot could look so afraid? When you know that the scheduled robot boxing match is against this unbeatable titanium champion, it's easy to see what it's so scared of! ROBO CHAMP stands poised and ready to deliver yet another brutal beatdown!


This artwork was a big experiment in a more graphic style using no outlines. I made it in Clip Studio Paint while trying out some custom brushes that I made with oil pastels. At some point I will make these brushes, and many others, available as a download for purchase.

I have lots of other ideas for fun sci-fi illustrations with aliens and robots and kaiju and stuff like that, and many more ways I want to experiment with styles like this. So, let me know if you want to see more.