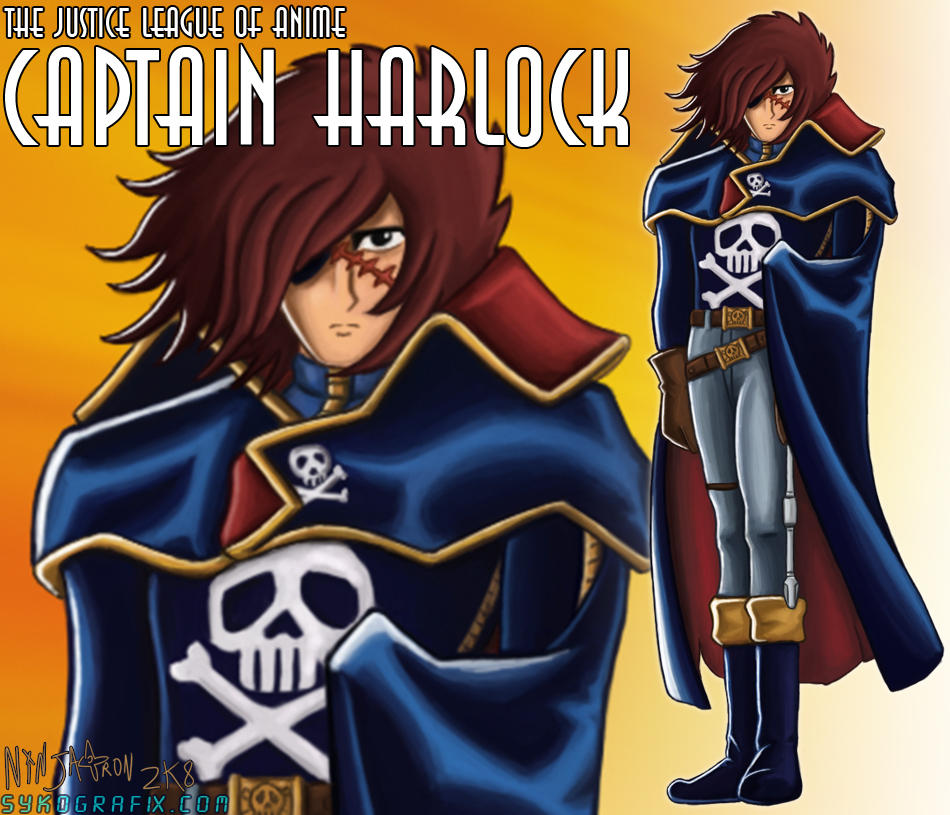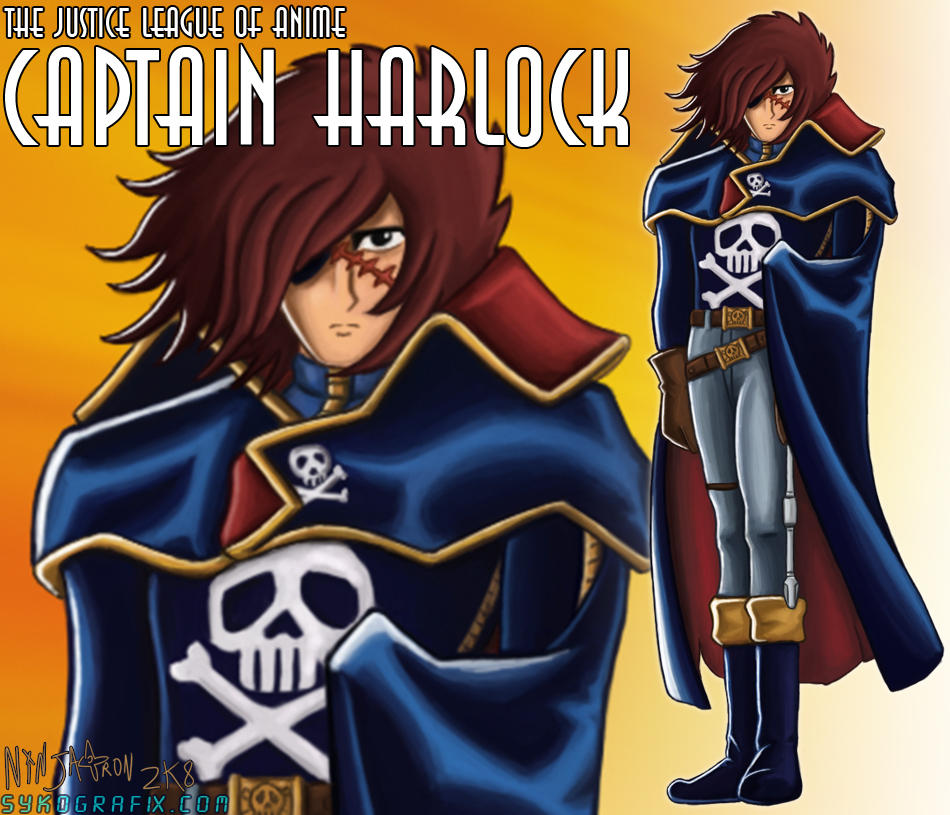 Watch
From my artwork THE JUSTICE LEAGUE OF ANIME. I painted each of the seven characters there separately, and here you can get a better look at each of them.
Comment and +fav if you want, but make sure you check out and do the same for the original artwork.
[link]
Here is the story of how this character joins the Justice League. Read them in order.
---
Declared a fugitive years ago, the Space Pirate known as Captain Harlock left the Earth to sail the sea of stars, but always kept with him his vow to defend his home planet. Now the situation is more dire than ever. Harlock takes Goku aboard the ship Arcadia and explains to him that the Earth has been invaded by a race of aliens called the Mazone. They have infiltrated every level of society in order to lead human kind down the sewers of apathy so that they can easily claim this world for themselves. The martial arts tournaments that Goku participates in only serve to distract the people while their very way of life is manipulated. Harlock has been fighting them in outer space, but he could no longer stand to see his beloved home continue to slide into decay. He has returned, but he knows that he and his crew can not fight this alone. Now is the time for the outlaws, the outcasts, and the secret heroes with hearts of justice to unite!
"So, when do we start?" says Goku.
The main control panel on the Arcadia's bridge lights up, indicating an incoming communication.
Harlock smiles. "It has already begun."