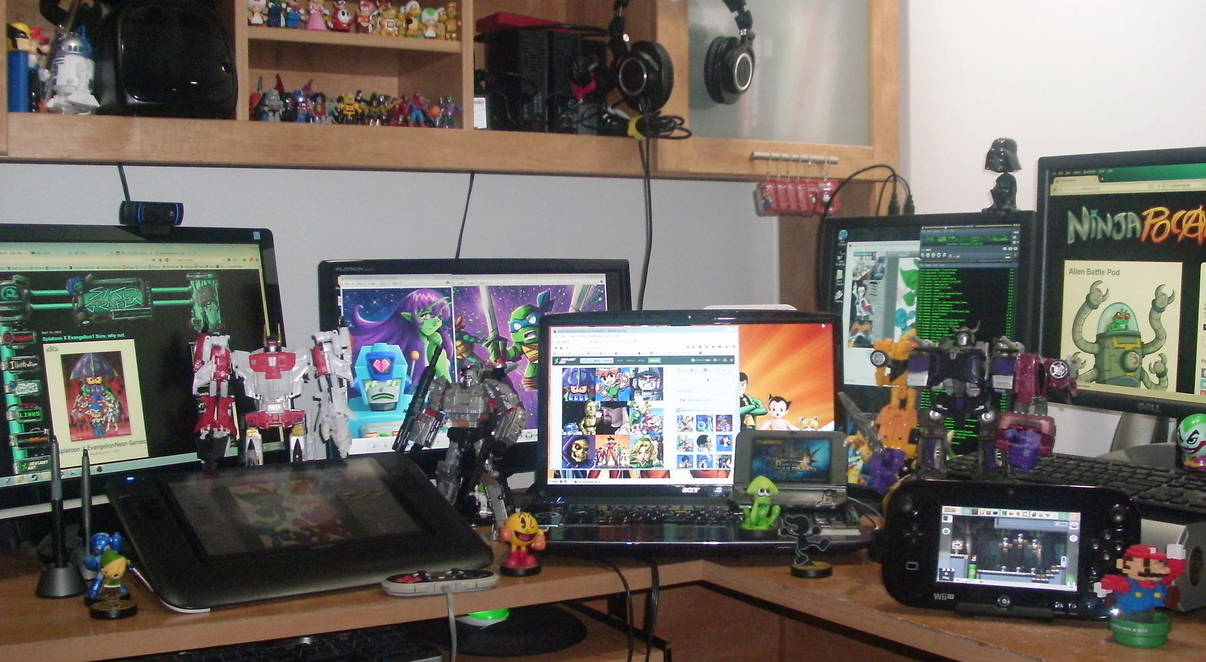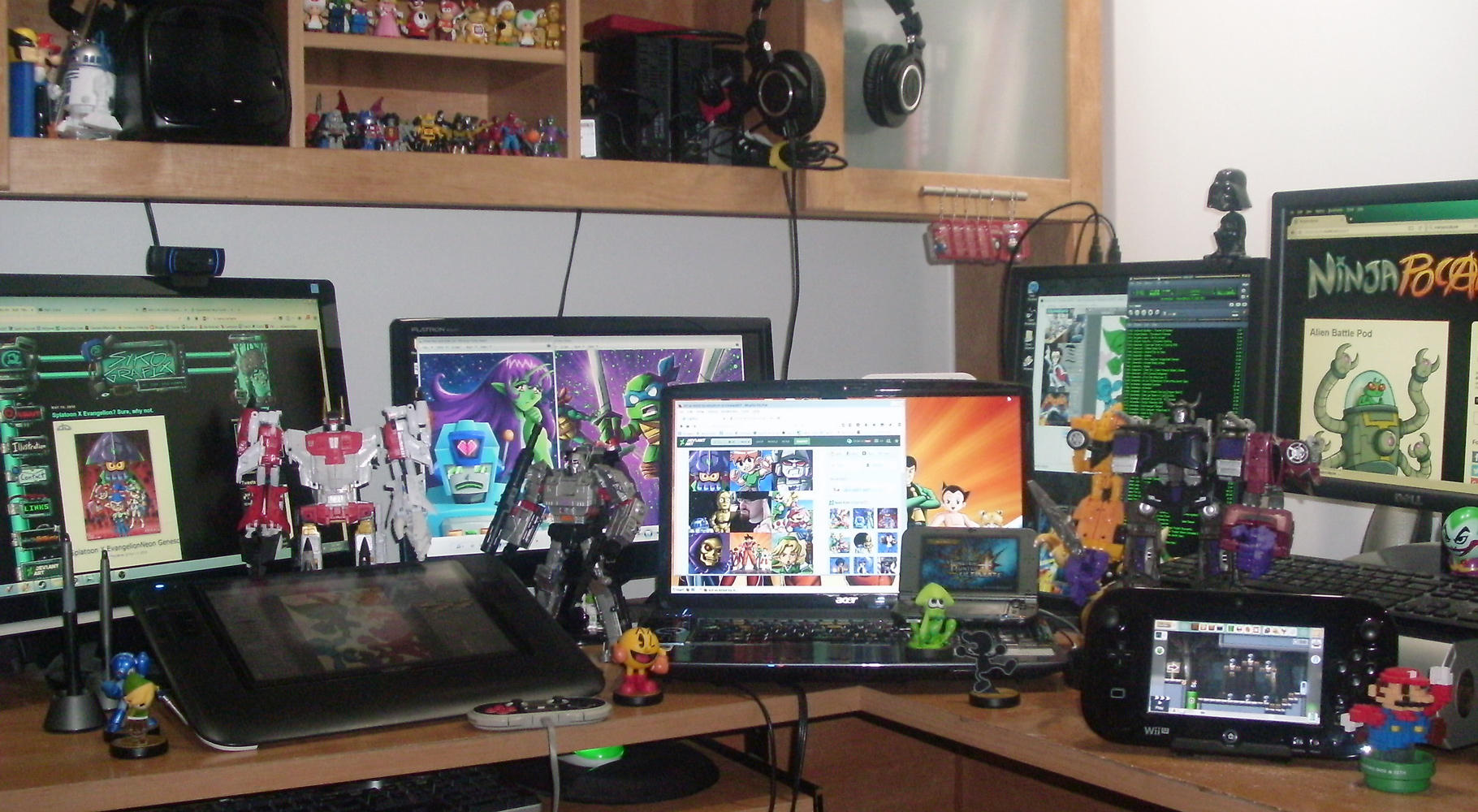 It's been a long time since I updated my desktop image. I've moved since last time so everything is different now. And since last time I did this I had 6 screens in the image, I thought I should up the ante to show 9! Plus, I populated the area with a few friends. See if you can recognize any.

First is the same 21 inch Samsung monitor I've had for awhile. Could use an upgrade.

Below that is my Wacom Cintiq 12WSX. I've had it for about 8 years now and this model is no longer in production, so it's far out of date but still works fine. The surface is really scratched but I've always used a screen protector so it's probably as good as new!

There is a widescreen LG monitor beside that. It was a hand-me-down. Useful for reference images or to watch something on if I'm doing something else.

After that is my Acer 18.5 inch laptop. It's also fairly old by now. It still runs gross Windows Vista. I don't use it very often these days but it's good to have in case I need it.

Beside that is another monitor that's hooked up to the same computer as the other 2 monitors and the Cintiq. It's an old Dell that was lying around unused, so I claimed it. There is a Darth Vader bobblehead on it. I've got this monitor in a vertical orientation and mostly use it for my Winamp playlist and streaming software. Hey, the graphics card has 4 inputs, so why shouldn't I use it with 4 screens?

To the very right is an old Dell that I only use once in awhile in case I need to use Windows XP.

Rounding things out my New Nintendo 3DS XL, which is typically in this neighborhood for a quick session of Monster Hunter, and my Wii U gamepad running Super Mario Maker. Maybe that's cheating, but I'll still count these as 3 screens, bringing the total to 9!

Obviously this is a staged photo and not a realistic depiction of what my desk actually looks like, but it does illustrate the chaos of my mind. Some may say that this is a lot of screens, but I'm sure I could find uses for more!