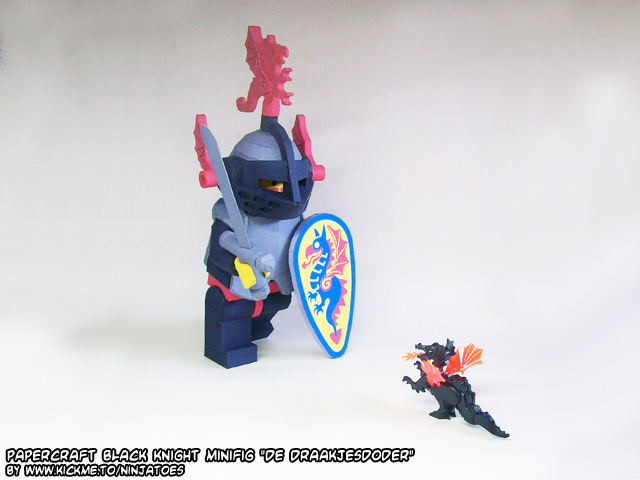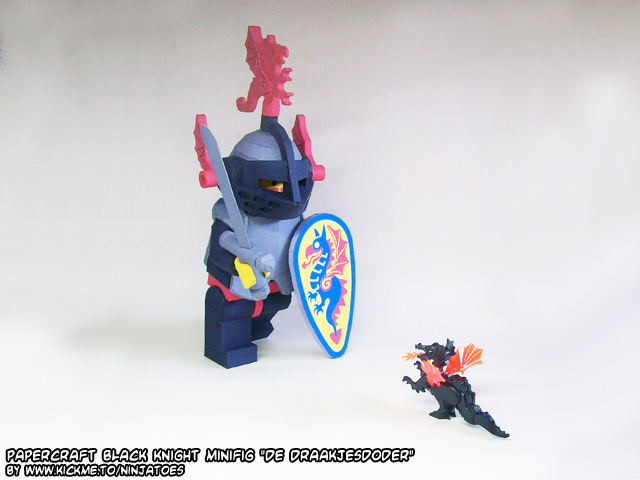 Watch
Being made from paper, my new papercraft LEGO Black Knight minifig switched from being a dragonslayer to being a dragon
whelp
slayer...
Go pick on somebody your own size!!
Get the parts and instructions to build your own papercraft LEGO Castle Black Knight minifig (+lots more!) from my papercraft webpage:
[link]
Have fun building!

Oh ho ho, looks like the table has been turned!
Reply

cute

Reply

Payback time

Reply

XD i'll make it after i do my saya papercraft well if i don't get lazy
Reply

There are a lot of parts on this one, but you can build each piece of the minifig separately so you can divide the work. ;o)

I had a lot of fun making and buildin it myself, but it was a lot of work...! ;o)
Reply

Excellent! Great work and thank you for sharing!
Reply