Earlier this month I have started a new twitter page. I post a lot of sketches and updates there, so some check it out if you are interested.

Commission (Open)
Line Art $10 (+10 for each addition character)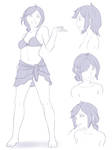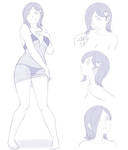 Basic Ink & Color, Painted Portrait $30 (+20 for each addition character)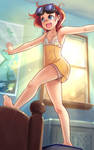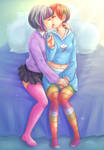 Full Color $50 (+35 for each additional character)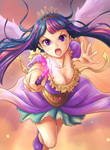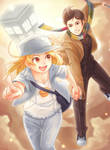 So what's the difference between Basic Ink & Color vs Full Color? Full Color is done at high resolution print quality, which usually involves 3 more hours of cleaning up. Of course, painting also falls under full color price.
I would not accept point commissions since I need to pay my student loans.
How it Works
------------------------
To commission, simply send me a note on DA or Tumblr with full description of what you want.
Payment must be made beforehand.
For colored, 1 WIP will be provided for conceptual approval before coloring and finalizing.
Payment Method
------------------------
Send payment through paypal to hamsterpaypal@yahoo.com. If you want to contact me for any reason, please do so through Deviant Art.
**IMPORTANT: DO NOT INCLUDE ANY INVOICE OR MESSAGES THROUGH PAYPAL** Please contact me through Deviant Art instead.