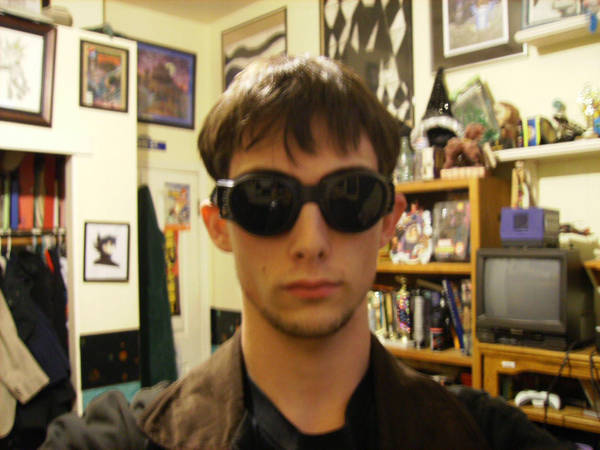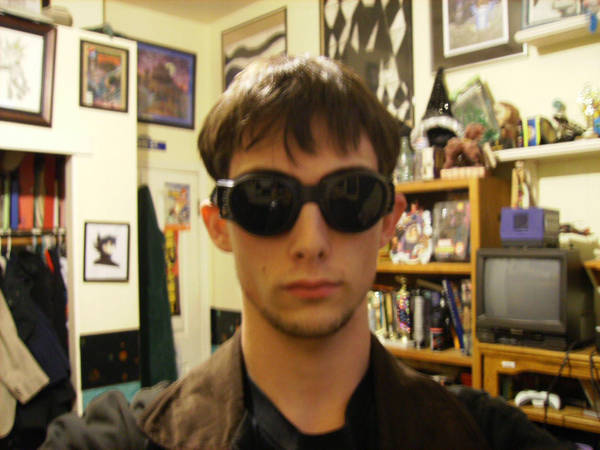 Watch
I ordered these goggles on December 26th. I got them today, January 27th, after much complaining to the Jaded minx company, whose site said i should have gotten them weeks ago. Anyways, these are some badass goggles! No fogging up these goggles!* W00t!, and I look a bit like a mad scientist! (AKA Dr. Horrible!)

*Update: The goggles do fog up a wee bit, even though they are supposed to have some anti fog chemical

awesome! I want goggles but I don't know were i would wear them.
Reply

Mine are also act like sunglasses, so I wear them when I am driving. Other than that, I am just going to wear them when I hang with friends
Reply

well jaded + minx doesn't exactly scream out "guaranteed customer satisfaction"

Reply

yeah good point... but still!!!! I couldn't even contact them! all they had was an email address, and no phone number! I had to email them at least 20 times so that they would send me my friking order. That is not how you run a company! but yeah anyways, the goggles are badass!

Reply