Hello there fellow visitor!!
Call me nin for short!!
that name is so lame ;v;
Anyway, Im just a simple artist, nothing big or special. <3 I procasinate alot, so I dont really post drawings to often anymore.

Yeah..

I LOVE SPAGHETTI

TEDDY BEARSS

Hurr Hurrr BISHIESSS YAOI
GAMMESS <3

Lol I so sorry ; v ;
We can talk! So don't be shy

I want to have a best friend on DA ;u;
Friends I know in real life:

and

also

Also thanks for visiting my page!


I also use a Wacom tablet. And programs? Paint tool sai, and Phtoshop elements.
If you like my art why don't you watch me?

Current Residence: Matthew Williams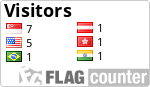 Favourite Visual Artist
....you c:
Favourite Movies
i dont really have one yet :/
Favourite Bands / Musical Artists
A lot..not going to be specific
Favourite Games
assassins creed, metal gear solid, okami, dishonored, pokemon, animal crossing etc
Other Interests
observing nature