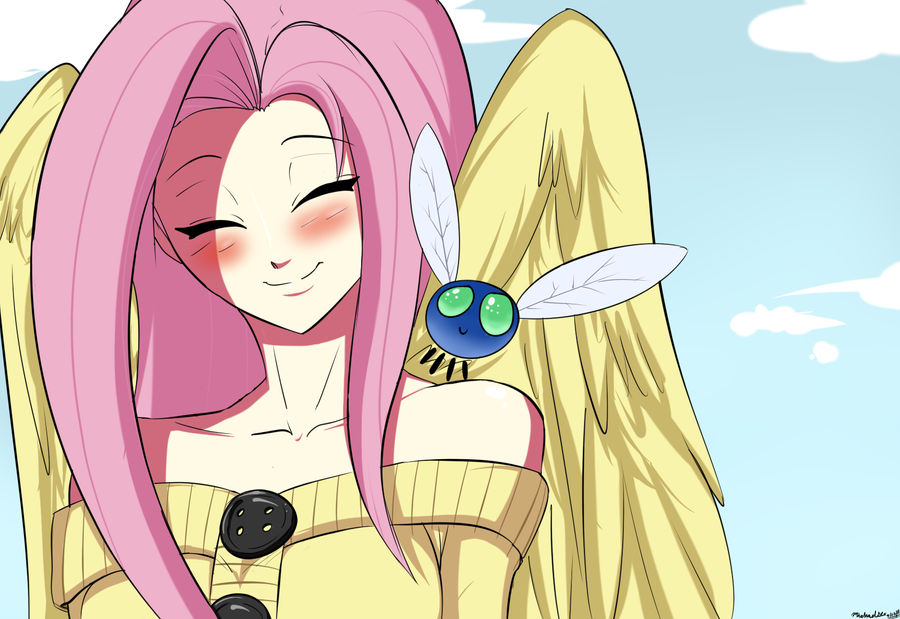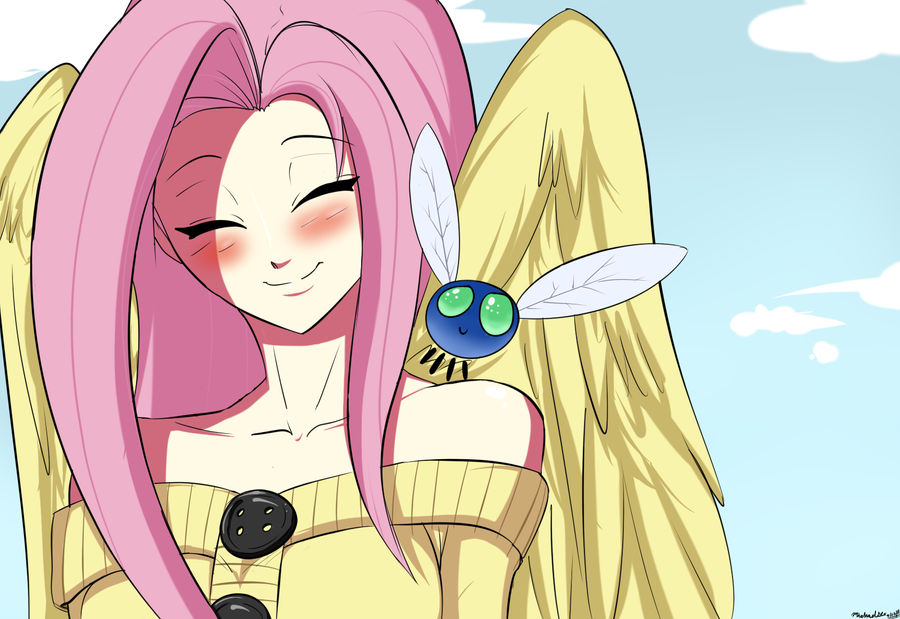 Watch
Wow. Your style seems to really shine through in the piece. I especially like the playfulness that comes out through Fluttershy's face. I don't see a lot of very well done Anthros like this. Interesting use of shadow and other shading; I never would have thought of using the dark magenta for it. You can clearly see where the sun is. The wings in particular are quite interesting, with their gentle texture. (although, perhaps it's just my envy shining through, because I can't draw wings)

I do however, wish the background was more; although, minimalist does seem to suit the picture.

In reference to the piece as a whole, at a glance, Fluttershy is clearly the center of the picture; but the parasprite does steal attention after close inspection.
Fluttershy's naivety is for sure, and the parasprite's innocence is portrayed well. All in all, great piece. Hope you keep it up!
The Artist thought this was FAIR
86 out of 90 deviants thought this was fair.
Well, well, well, What do I have here at my eyes?

This is not a simple Fluttershy gijinka, no, this is beautiful!

Her face, shy as always, shines with the daylight. The shadows are well done and the blush makes her seem so innocent! Innocent and cute as always.

Clothes are well done too. The black buttons are a great accesory. And the wings give the impression that Fluttershy will go and fly when you don't spect it!

Congratulations, this impressed me. You're a great artist. Don't stop drawing. This kind of draws will lead you to the success. Thanks!
The Artist thought this was FAIR
84 out of 87 deviants thought this was fair.