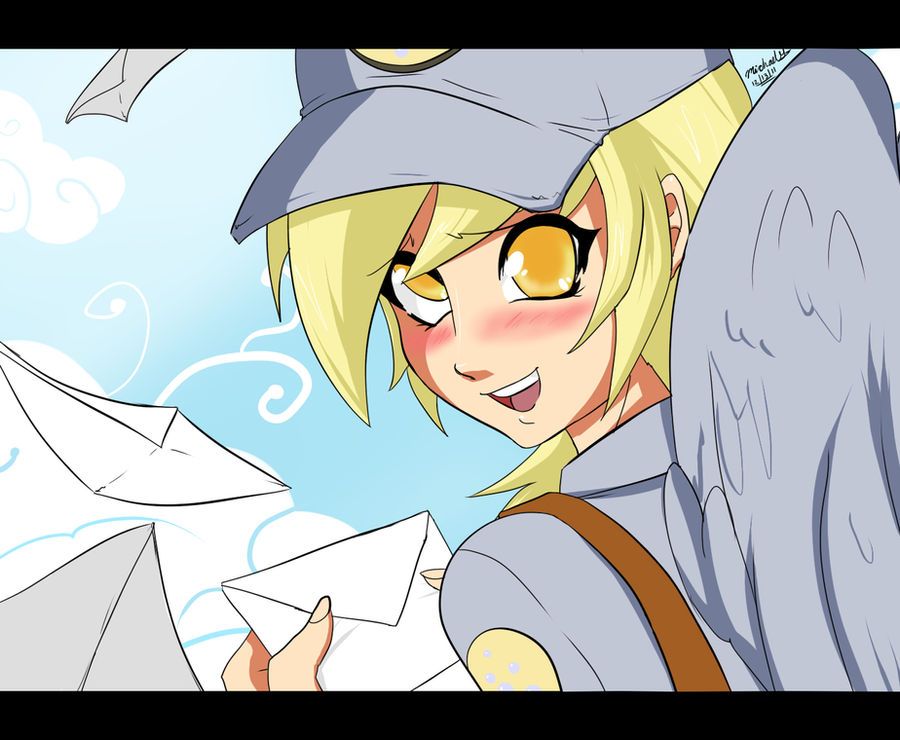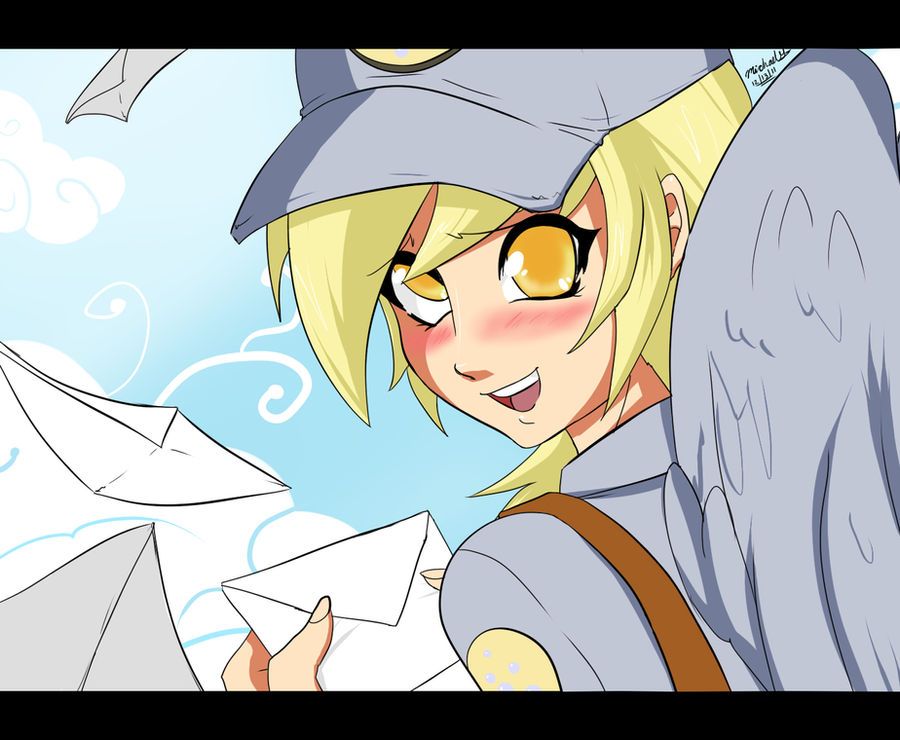 Watch
The anotomy is spot on, the the colours are simple but sleek and shiny. You can tell what everything is, and the clouds look fluffy in tune with the theme that you have going on here. The way you do the eyes gives it a 'blink and you'll miss it' type of touch to the picture, giving the picture a remarkable link to the way Derpy appears in the stories at times when you don't expect it.

Sadly, the icture feels as if it has been croppe and more then half of it has been finished, giving the viewer a sence that this picture could have been...more. The wings are not shown clearly enough and look like something went wrong with drawing them, while on closer inspection someone might see that the wing is just folded in a strange way.

Vision: 4 because while the image is crisp and clear, the image seems to be cut and missing half the picture.

Originality: 5 because while this has been done before the way you express Derpy gives it a sence of new life and freshness to the image while still keeping it new with a few different details.

Technique: 4.5 because while the brushword and lines are simple, but effective, the wings draw attention away from the point of the picture as the reader works out how they are positioned.

And finally Impact: 4 because while the image brings the reader into thr brightfull and cheriness of the picture, you a left feeling it's not complete and as you gaze over it more it begins to feel like that more silidly.

All in all 17.5/20 stars, good job.
The Artist thought this was FAIR
76 out of 81 deviants thought this was fair.
This is really quite amazing. As Warewolves said, the anatomy is spot on. The coloring is great, the cell shading is fabulous in every way. The look on Derpy's face is priceless as well.

Vision: I gave you a 5 on vision, because the picture is clear, and the pose and where the "camera" is makes it look like a real photo

Originality: I gave you a 5 on Originality, because quite honestly, I've never seen this done before. Ever.

Technique: A 4.5 on technique because there are some stray lines here and there, and the shading is a bit dramatic in places. Other than that, spot on!

Impact: A 5 on impact because it made me think "Awww" In my head, and I'll remember it forever!

In all, 19.5/20 stars. Amazing work!
The Artist thought this was FAIR
109 out of 111 deviants thought this was fair.