This is a makeshift ownerlist for those peeps who owns a lavagut

PLEASE LOOK THROUGH THE ENTIRE JOURNAL
I have done my best to group multiple guts with their respective owners, however others lie in the unknown category as I currently do not know whether you own them or not

If you no longer own the gut, please let me know and if possible to whom the ownership has been transferred (you may do this privately by note)
If I am missing or have an unregistered gut that you own not listed here, please let me know as well so I can add it bellow (mind you some are unregistered for a reason, others are not)
!!!It is IMPERATIVE I get your assistance in completing an correcting this /rough/ list!!!

A more proper Masterlist account will be made for registration purposes at a later date
~Thank you for your Patience and Support~
Admin Guts:
Wesker-
NinGeko
Baptistan
behemutt
Lloyd
zigzaggin-goon
Other Known Gut Owners:
~Unknown Ownership:~
PLEASE CONFIRM IF YOU STILL OWN THE GUTS BELLOW
if you do not please let me know who they have gone to either in the comments or privately via note
Sutexii
-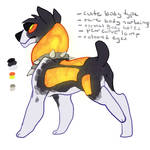 Lukia26
-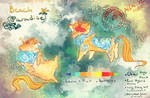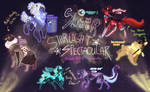 TRUFFLE SHUFFLE IS MISSING OWNER

!!!Thank you for your time and Help with this in advance!!!

Sorry I'm so late in responding. Yes I do still have Hidden Rose Garden. He is precious. Thanks.