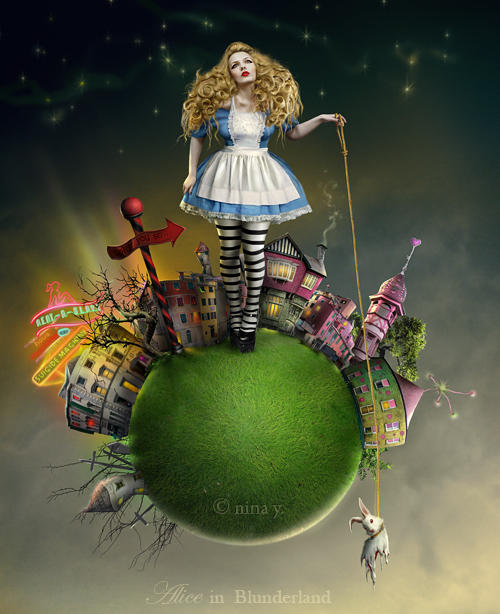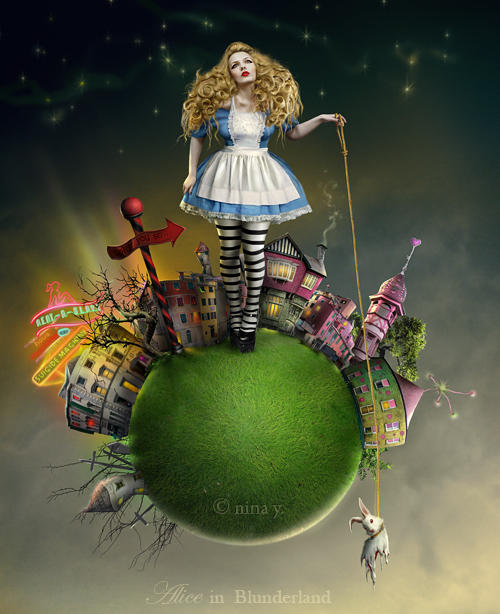 Watch
well, finally a new work from me..
this picture was started almost 3 years ago, but over time due to it being so detailed (one of the most detailed works I did probably) I got lazy with it, and I just couldn't find any will or time to bring myself to finish it. but, a sudden surge of inspiration came over me these last couple of days, so here it is...another in the "Twisted Fairytales" Series.
Alice in Blunderland.

don't be too curious...
some stock purchased from SS, most is my own.
thanks for viewing.

© nina y.
Daily Deviation
Given 2011-10-28
The suggester nailed it with "The technical skills, the harmony of all the colors and the love on details makes this photo manipulation an unique and inspirational artwork!" - a stunning piece indeed!
Alice in Blunderland
by =
nina-Y
(
Suggested by MelanieMaterne and Featured by kuschelirmel
)