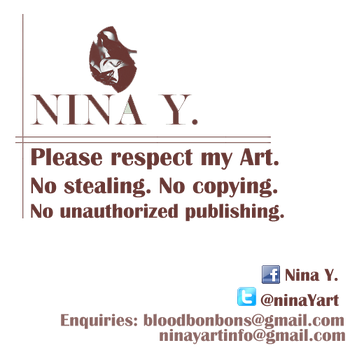 © nina Y.
ALL RIGHTS RESERVED.
Commissions are available.
(Book covers, CD covers, concept & visualization)
Some of the existing Art is also available for usage in Book/CD covers: for information on whether the work in question is available to be commissioned, please contact me via email.
bloodbonbons@gmail.com or alternatively use,
ninayartinfo@gmail.com
Please NOTE:
My Art may not be edited, distributed or used for any sort of commercial purpose without my permission, or to put it simply: absolutely NO unauthorized publishing of any kind!
___________________________________