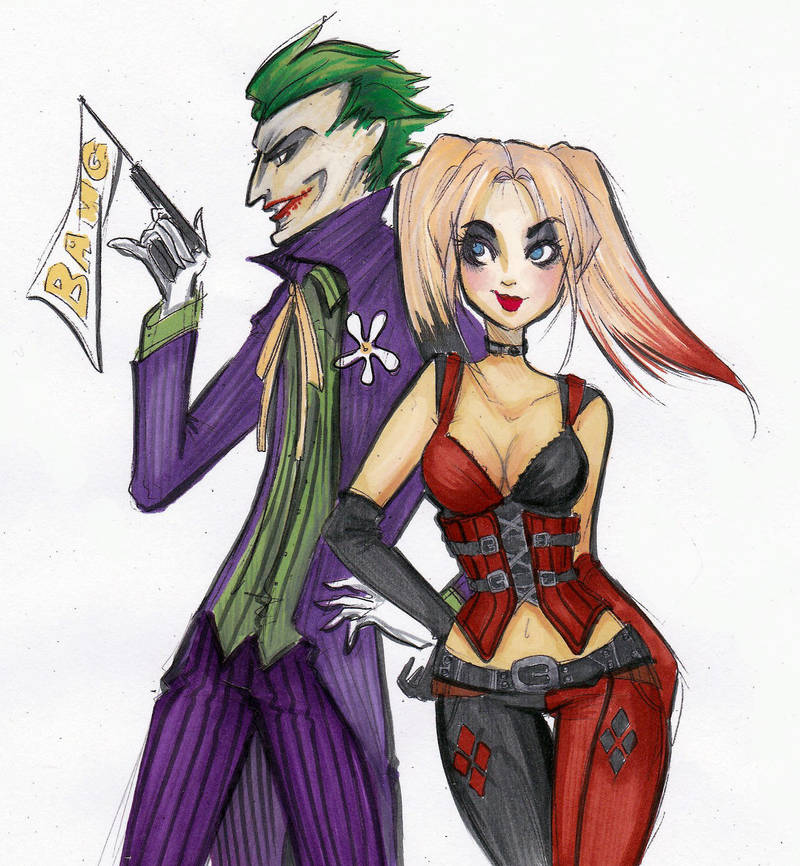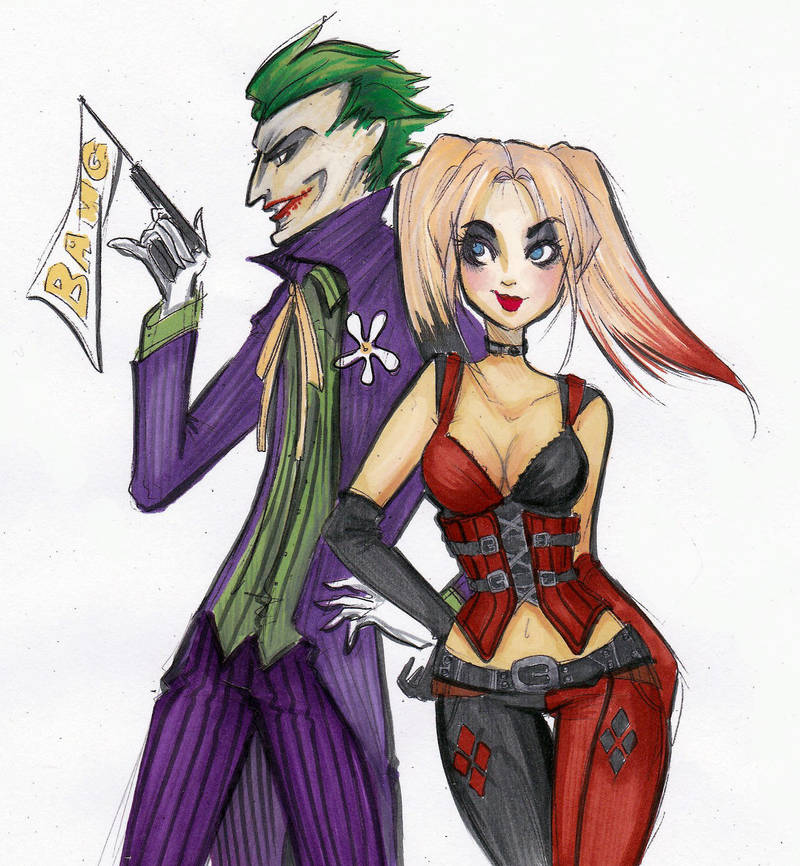 Watch
I got asked in a message sent by NicolesCosplay

saying that if i ever drew Harley and joker together that would be great.
and that reminded me I actually HAD drawn them...months ago....and had uploaded it to my Tumblr and just forgot to ever upload it here. Oops.
Anyway, it was an art trade with a friend who wanted them drawn. The Arkham Asylum look is his favourite Harley outfit.
Sketched in pencil, coloured with copic markers and edited in photoshop