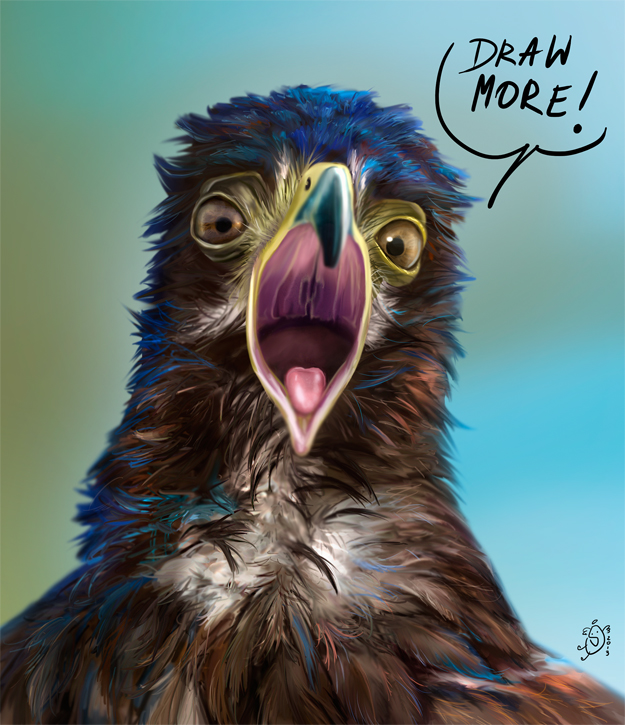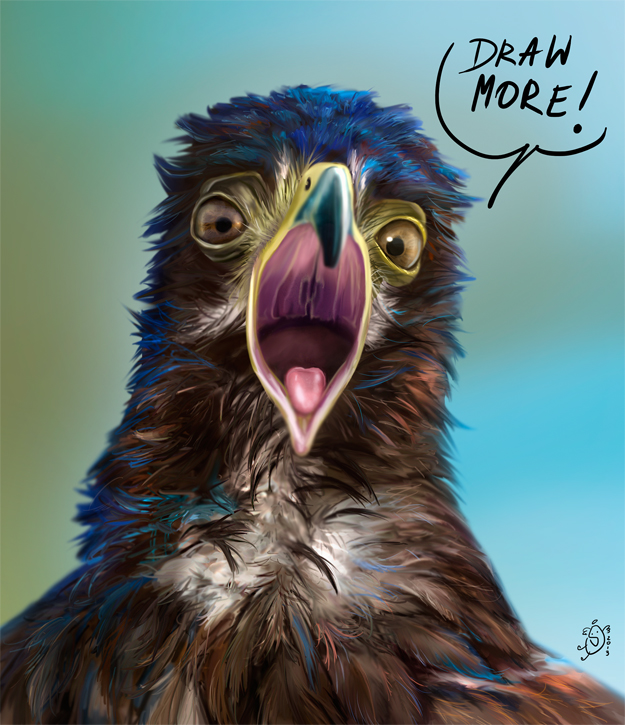 Watch
Absolutely breathtaking, I adore the change in colours and tones in the feathers, there's an amazing amount of work gone into the bird and, I mean, wow, the skill you have is undeniable- the pose is definitely unusual and it works really well with the "draw more" (lol- I probably really should have this image beside my desk)

Possibly the only bit of criticism I can think of it, there's such an Amazing amount of detail in the Foreground of this Piece, the blurred colours instead of a background kind of feels out of place to me. A fully detailed background would have distracted from the focus and I can understand why you may have chosen not to do it for that reason, but possibly a blurred background, along these lines, just slightly more realistic would have looked slightly better- but that's mainly my own personal taste.
The Artist thought this was FAIR
28 out of 28 deviants thought this was fair.