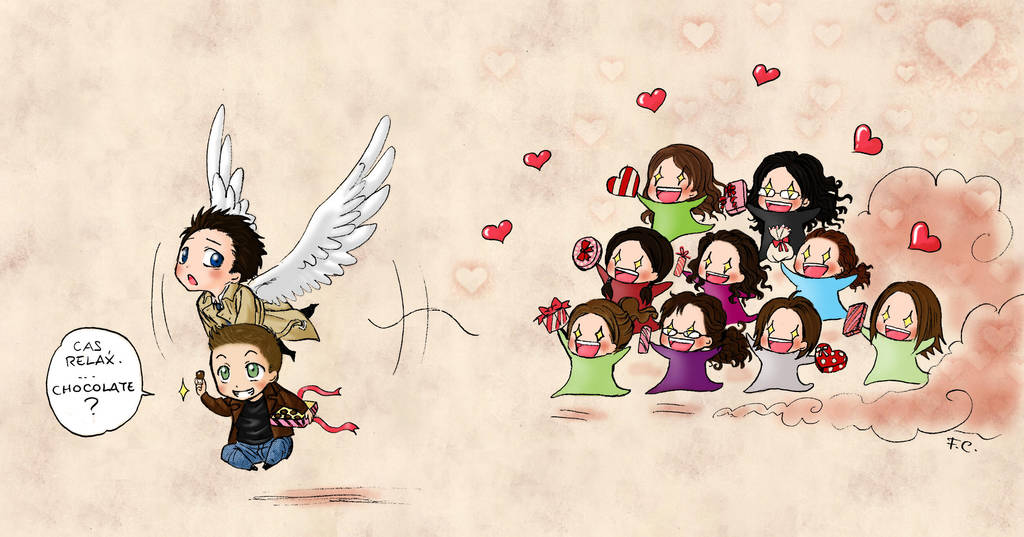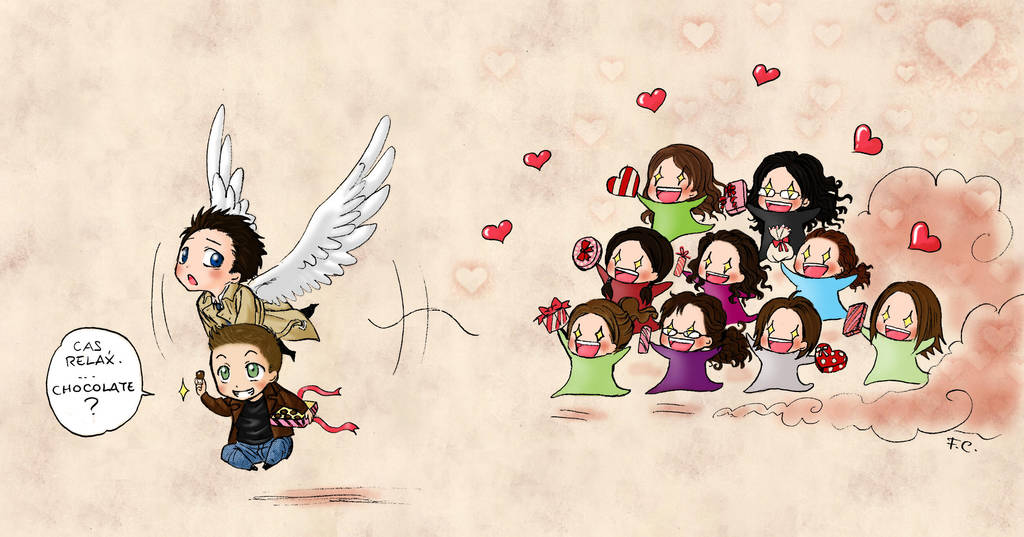 Watch
Yes, I know...St. Valentine was three days ago, but let's look at time from a non-linear, non-subjective viewpoint, shall we? (cookies to those who get the reference XDDD)
So...Happy Valentine's Day- or whatever day is today -w-' ....this is a little present for all of you, to show my love and thank you for the very warm welcome I received since I joined dA!

...I also see this as a sequel to my previous deviation
[link]

For the not-so-allegoric depiction of fandom, I didn't want to use some random fangirls, so I chose some SPN-addicted friends of mine (~
lucylullaby
, ~
Ilweran
, ~
aredhel87
, *
thenizu
, *
IceFennek
,*
subaru87
, Serena and Alessia, who don't have an account here) and, well...me. Everyone wears the color I associate them with.
[Of course, non-addicted friends, I love you as well, but it just wouldn't have made sense for you to chase after Cas' trenchcoat XDD]