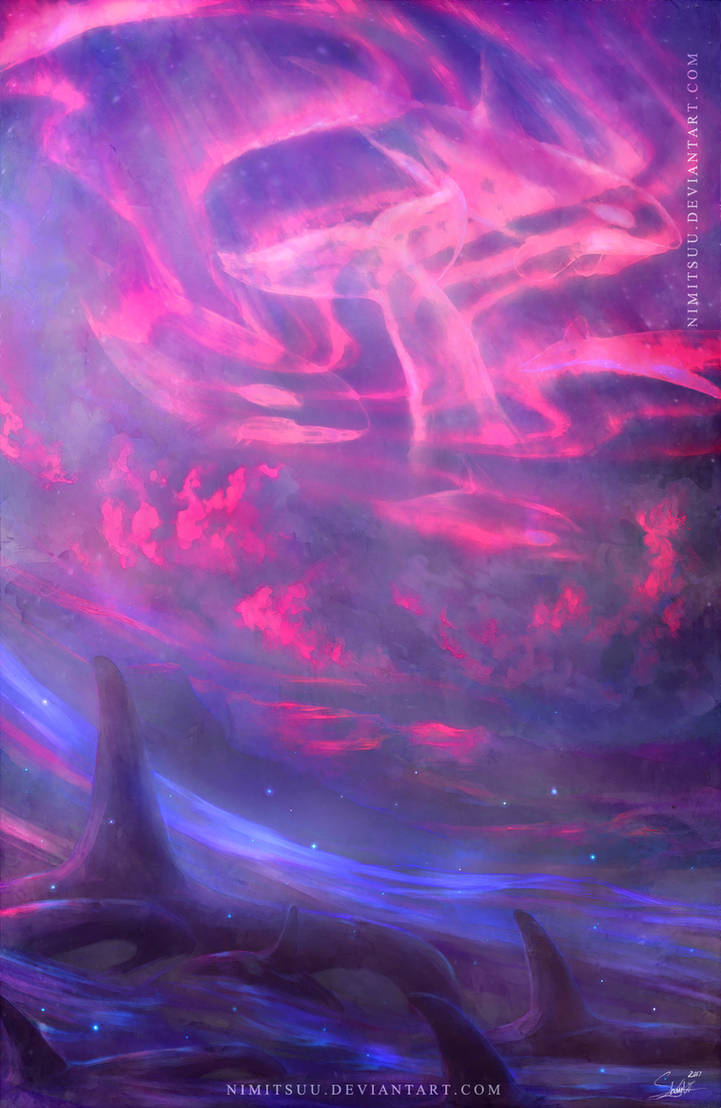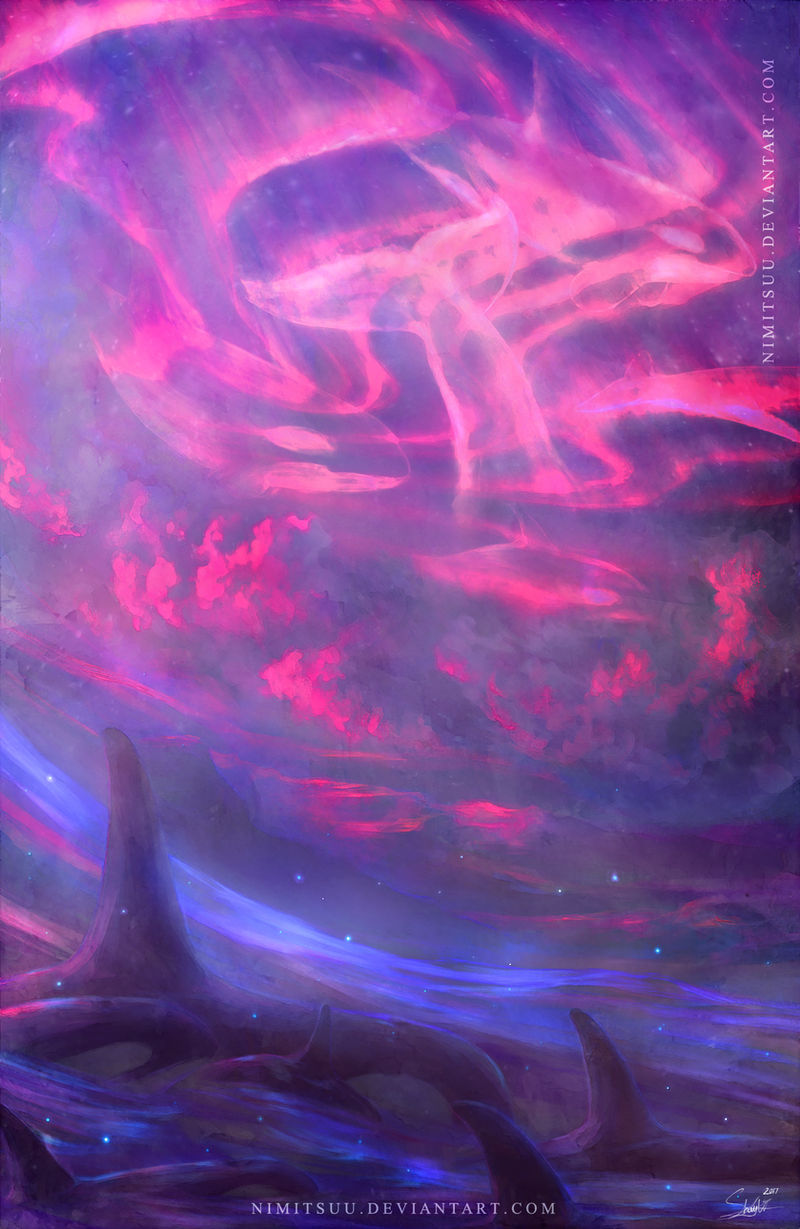 Watch
Click for full view!

╭━━━━━━━━━━━━━━━━━━━━━━━━━━━━━━━━━━━━━━━━━━━━━━━━━━━━━╮
>>
Art © Nimitsuu 2017
Program
-- Procreate for iPad, Photoshop | Time-- 9hr approx.
My Gallery | Commissions | Instagram
This family will continue to carry on past words and wishes, heading towards an
ever-changing goal under the vast sky's guidance. Never ceasing to draw wonder in their eyes,
the aurora borealis dances brilliantly into the night. Where will the family find their next
Coordinates placed tomorrow?
Orcas! There is something so fascinating and beautiful to be seen from wild orca
(and cetacean) families. Following their movements and watching the way they
communicate? I'm sure the videos I watch online will never quite compare to seeing
these creatures in person. I loved working on this piece. The colour scheme was going to
be more on the grey and pink side at first with oddly shaded portions for a dreamy effect,
but I wasn't liking it so I switched back to this darker scheme instead. ~The first time I
will have attempted an aurora borealis as well!
For this next piece under my AP theme, I illustrated this pod of orcas travelling under what
appears to be the gentle guidance of their ancestors. I chose to draw them in this way to
bring in the idea that there can be many ways to reach a design destination/approach
a goal. I don't show where exactly they are headed as I wanted to illustrate the act of
continuing on, staying strong and resilient, even when feelings of uncertainty may persist.
A pretty good art work, in the fantasy genre it has a quite spectacular degree of imagination with very nice details, I like the composition of the image since it shows the whales and the clouds from a very good perspective, the lines of the drawing are well done in relation to surrealism, the whales and the sea looks wonderful, the colors are beautiful, it was a great idea the combination of pink, blue and purple, and it should be mentioned that the design of the light and the shadows are well done, they make the artwork looks magical with the whales and the sea. Keep it up

The Artist thought this was FAIR
3 out of 3 deviants thought this was fair.