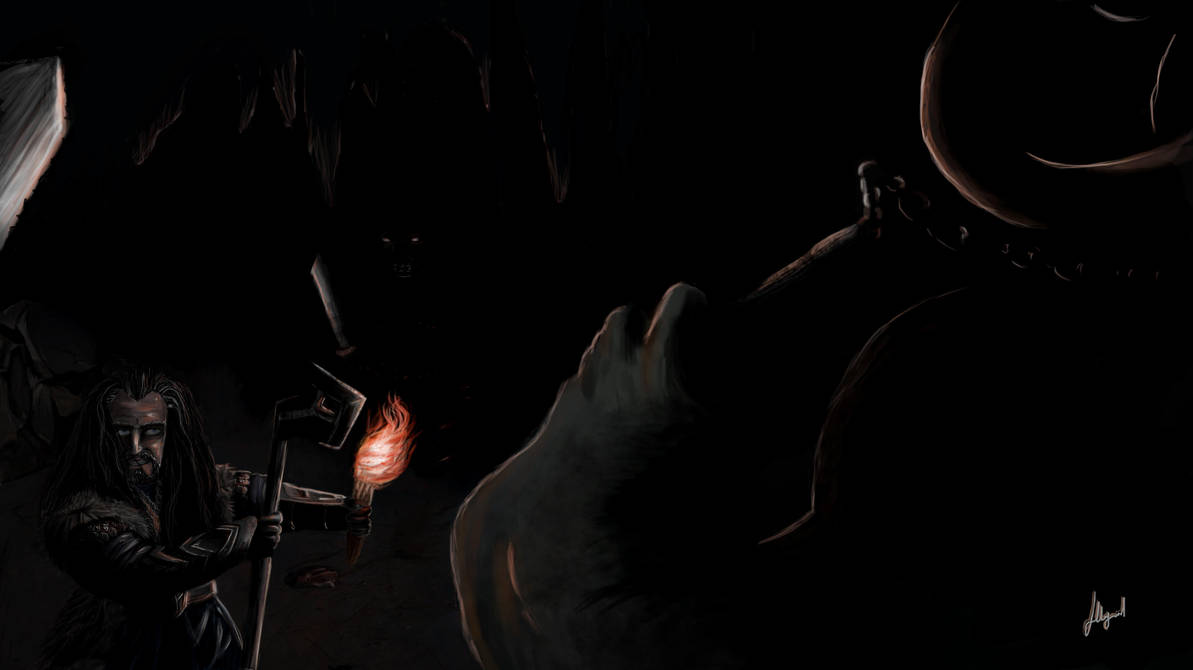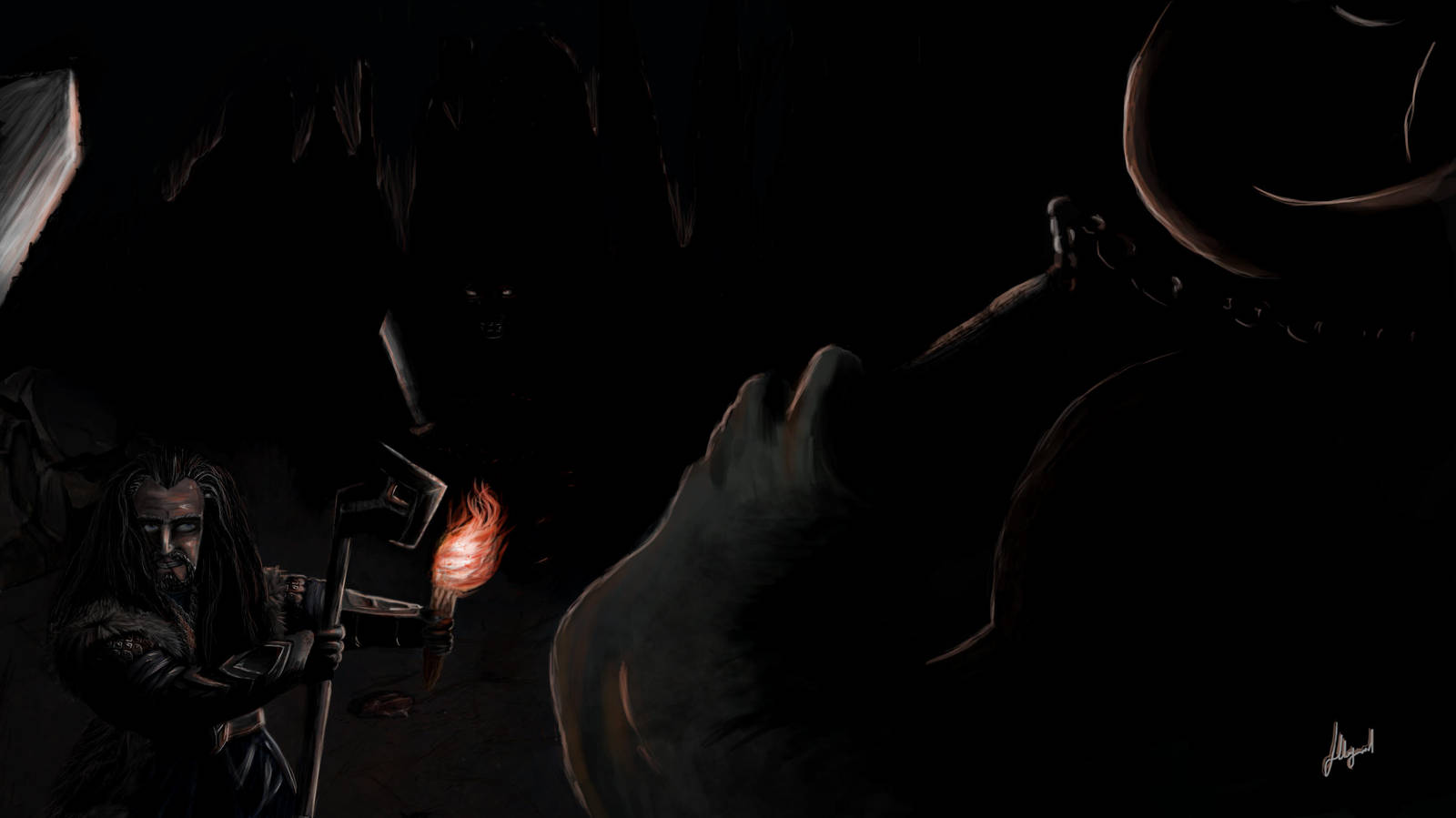 So it's been about 10 years since I've read The Hobbit, so this scene is very "loosely" based on what happens in the book.

I loved the hobbit!

Reply


I'm so excite for the films.


Reply


Yeah so am I...
Reply

Will see it later. :3 I see that you're a movie junkie like me :d Which is always good

Reply

Yeah I'm really into my films haha xD Film is a combination of all my hobbies

Music, sound, art.
Reply


You're incredibly right, I never viewed it like that though... Shame on me.

Reply

Thanks

No, that's fine, thanks a lot

Reply

Sweet

I don't really remember this moment from the book

must... reread...
Reply

I kind of only vaguely remember it, so I dunno how accurate this is, but I did some more research before I painted this and this is the cave where they find the swords Sting and Glamdring, in a cave with three trolls, and Thorin stabs one of them in the eye with the torch.

(I think, haha)
Reply