Hey everybody guess who's back and spiffed up!!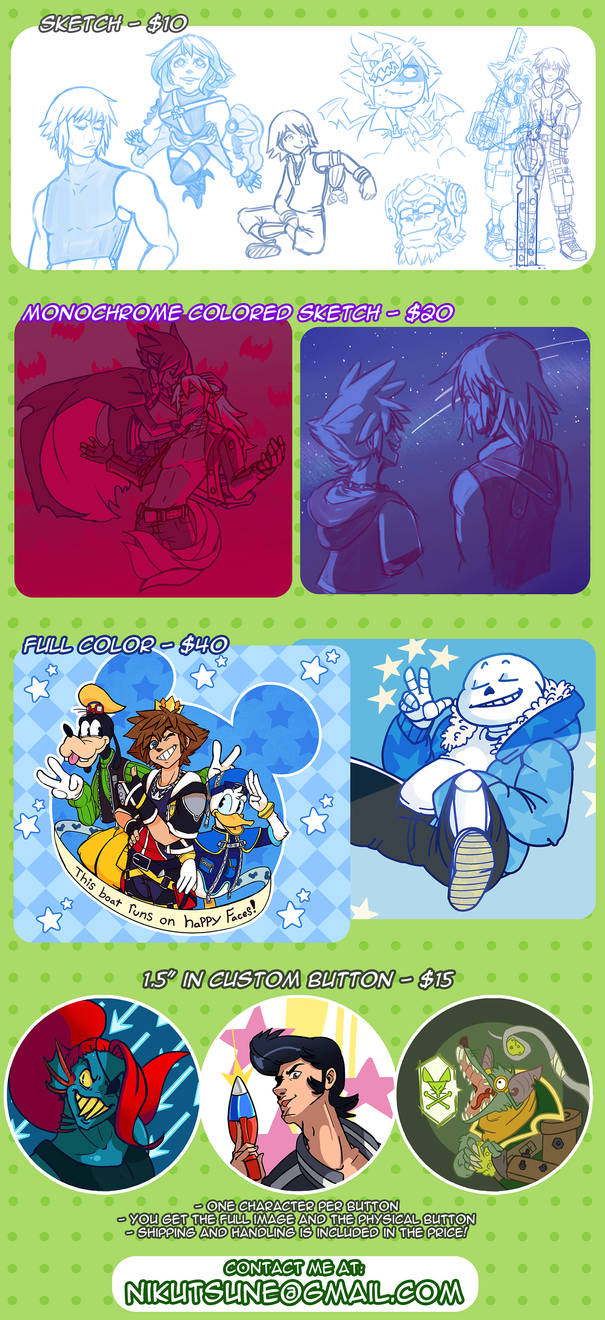 ~BIG FAT COMMISSIONS~

Sketches: $10
Monochrome colored sketches: $20
Full Color: $40

Buttons: $15

I only accept Paypal!

My Paypal is: Nikutsune@gmail.com

Go ahead and contact me, unsurprisingly, at Nikutsune@gmail.com if you're interested. (Tumblr is a fine means, too)

If you want to see any photos of our finished buttons, check out our shop here!

~~~~~~~~~~~~~~~~~~~~~~~~

RULES n GUIDELINES

I'm generally down for anything/any series/open to discussion.

Everything by default (buttons aside) can include up to two characters.
Extra characters are $10 bucks each.

Sketches can come in any color ya dang feel like!
With button commissions, you get the image file AND the button shipped to you!
If you order more than one button commission, shipping is only charged to you once making any extra buttons only $10!
NSFW is fine by me

Backgrounds are also up for discussion. If they're complicated, I may tack on an extra fee depending. But anything simple/patterns like above is A-ok.