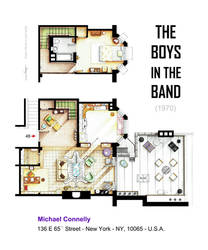 The apartment from the movie THE BOYS in the BAND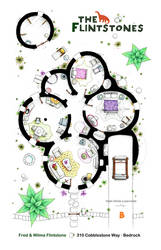 Floorplan of the house from THE FLINTSTONES - B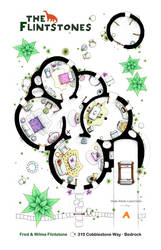 Floorplan of the house from THE FLINTSTONES - A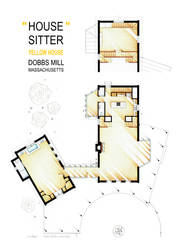 Floorplan of the Yellow House from the HOUSESITTER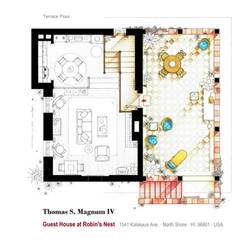 Guest house at Robin's Nest from MAGNUM PI - Terra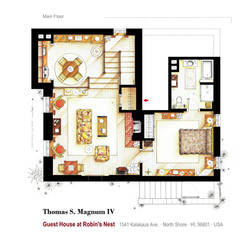 Guest house at Robin's Nest from MAGNUM PI - Main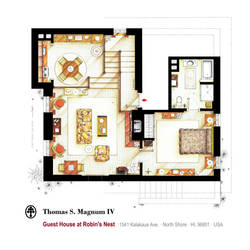 Residence of Thomas S. Magnum IV from MAGNUM P.I.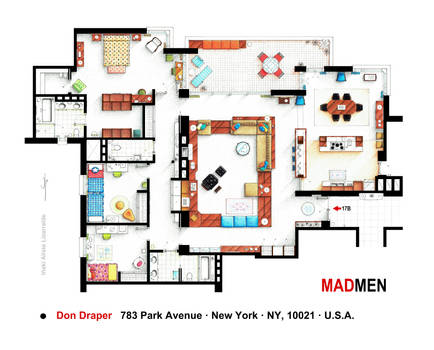 Floorplan of Don Draper's apartment from MAD MEN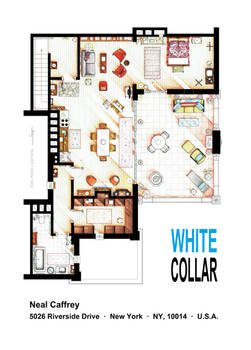 Neal Caffrey's apartment from WHITE COLLAR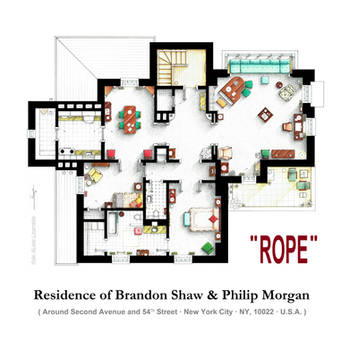 Floorplan of the apartment from Hitchock's ROPE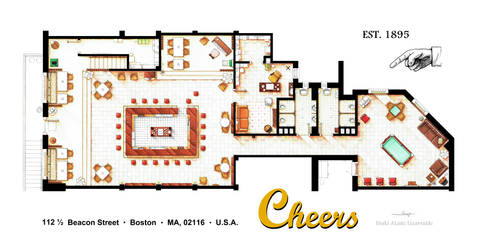 Floorplan of the bar CHEERS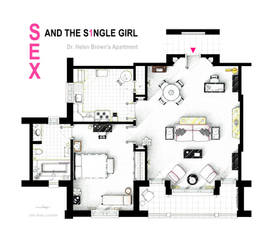 Dr. Helen Brown's apt from SEX AND THE SINGLE GIRL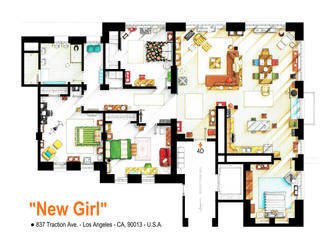 Floorplan of the loft/apartment from NEW GIRL.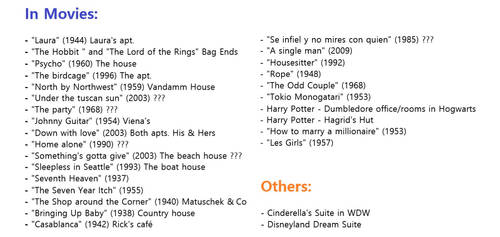 In Movies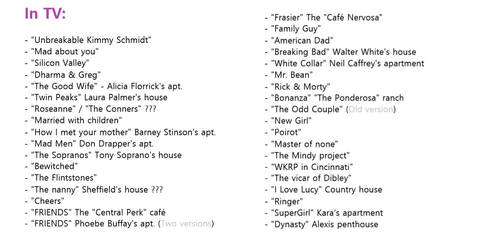 Projects in TV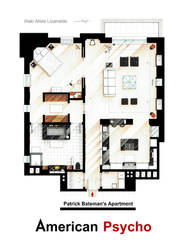 Patrick Bateman's apartment from AMERICAN PSYCHO
Floorplan of Elliot Alderson apt. from MR ROBOT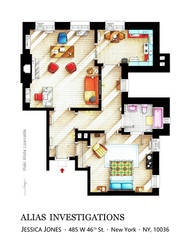 Floorplan of JESSICA JONES office/apartment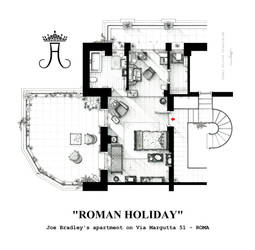 Floorplan of Joe Bradley's apt. from ROMAN HOLIDAY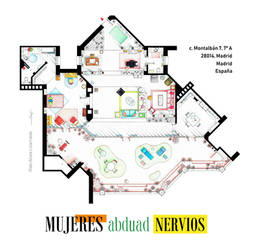 Apartment from WOMEN on the VERGE...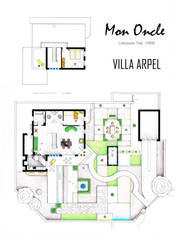 Floorplan of Villa Arpel from the film MON ONCLE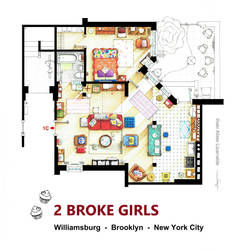 Floorplan of the apt. from 2 BROKE GIRLS version B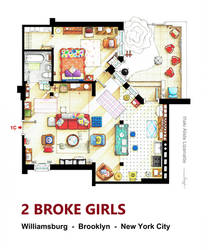 Floorplan of the apt. from 2 BROKE GIRLS version A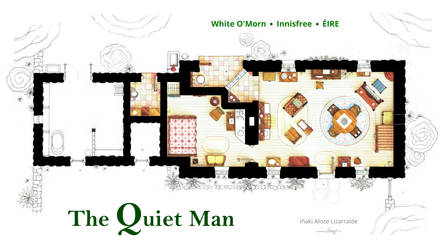 Floorplan of THE QUIET MAN cottage