Photo Manipulation Week
Some of you may remember from a few years ago that we have done this a few times before! Last time, if I remember correctly, there were SO many entries (well over 150) and because of the insane amount of entries the quilt was never fully put together!
Well, IT'S BACK, and my aim is to see this quilt finished to it's fullest no matter how many entries there are!
Just to show you an example of what a Unity Quilt looks like, I will show you a thumb of a Super Secret Quilt project another deviant and I had made a few years back: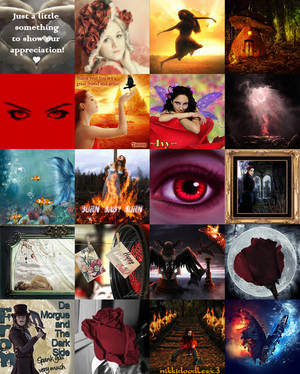 What you do, is create a photo manipulation of ANYTHING you desire as long as it is 200px by 200 px. It's that simple! Once your finished, send me a note with the title "Unity Quilt Entry" and I will put them all together! I'm going to say about 2-3 weeks after today I will begin putting all the entries together to give everyone enough time to create and submit their pieces!
I'm looking forward to seeing your entries!
Best Wishes ~