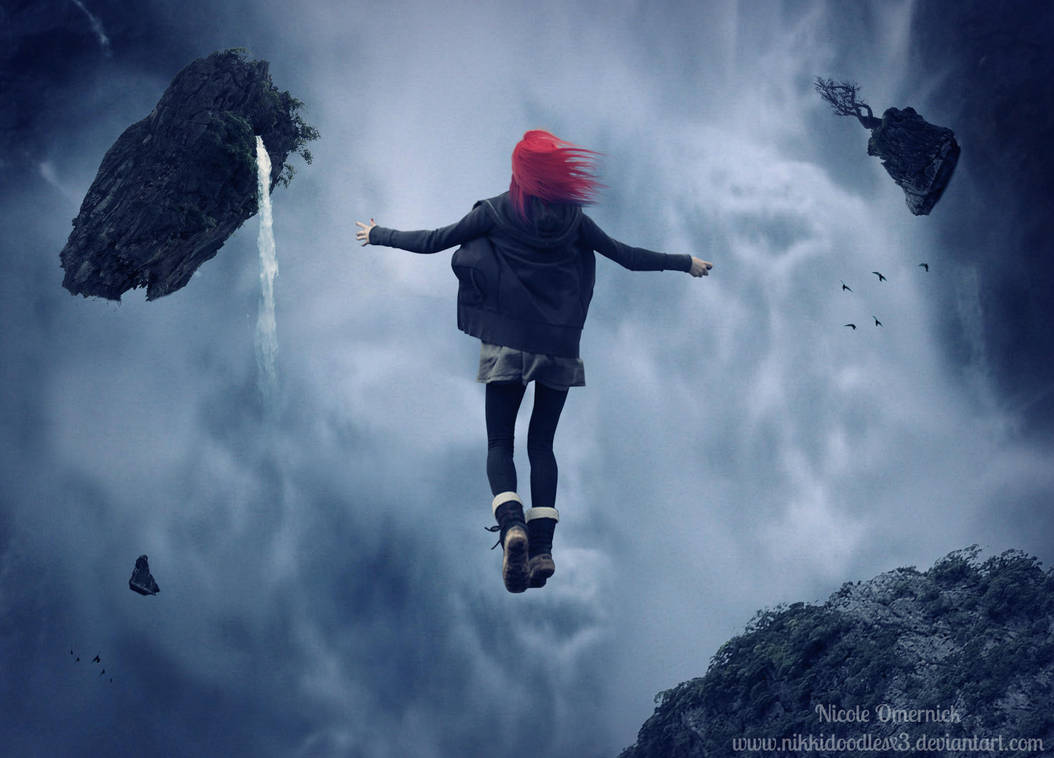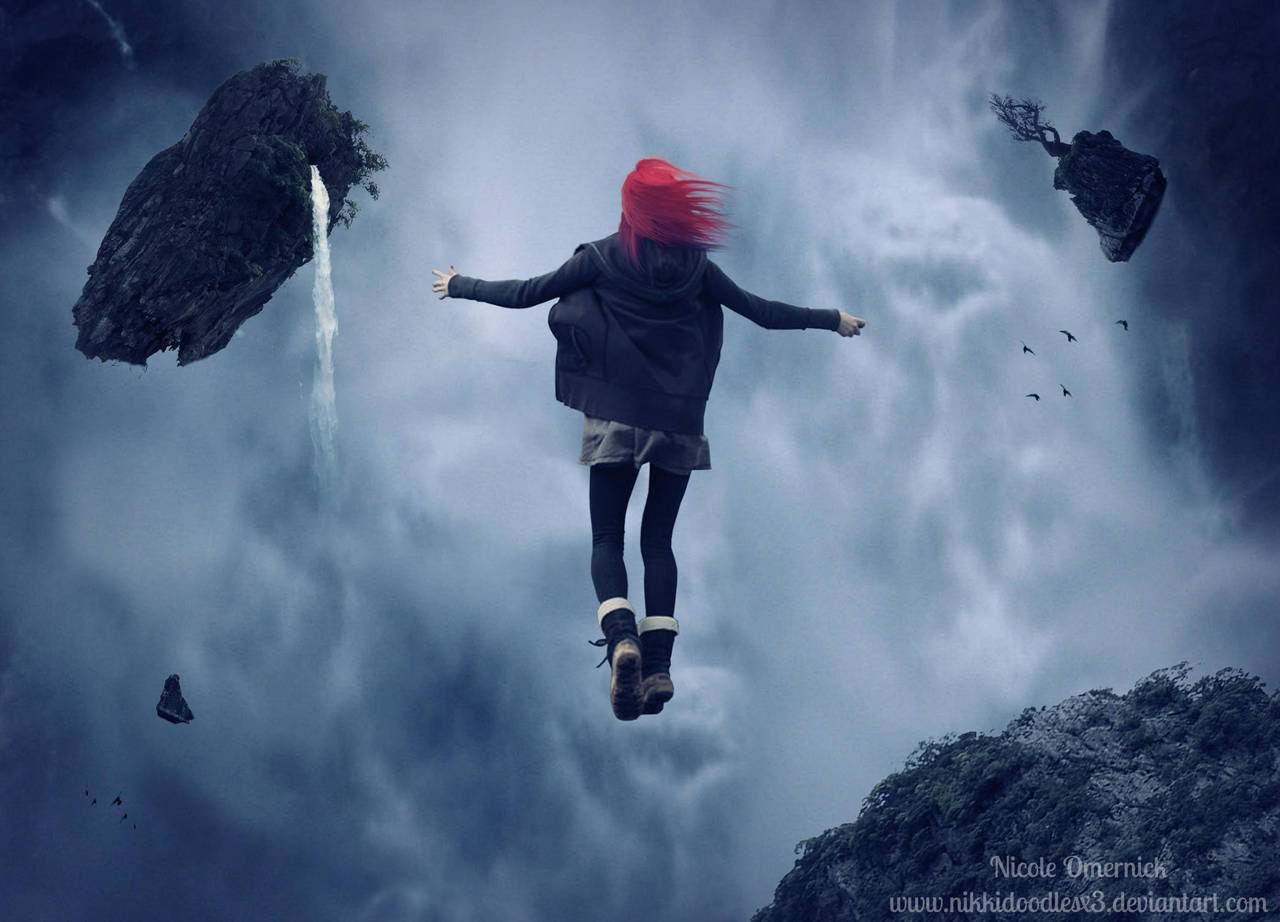 Watch
"This is the end
Hold your breath and count to ten
Feel the earth move and then
Hear my heart burst again

For this is the end
I've drowned and dreamt this moment
So overdue I owe them
Swept away, I'm stolen

Let the sky fall
When it crumbles
We will stand tall
Face it all together
At skyfall"
- Adele

Stocks
Model | [link]
Background | [link]
Rocks | [link] [link] & [link]
Tree | [link]
Birds | [link]
Waterfall | [link]

Check out this awesome REVAMP done by ~
sylor41
of my piece!
Pretty Awesome!
What I like about this picture is its mood, you can feel there's some storm there, those little bits flying there and as a result wind doesn't seem forced. I don't know if it was intentional but it's impossible to tell where the actual ground is so that gravity could pull her to it - that leaves viewers feeling free fall.
One thing catches my eye in a negative way: her hair. I like the way it's flowing, and I like your choice of colour (red heads ftw

), however, it doesn't really blend in with everything else. Since this image has major blue tone, it should've affected her hair as well, her is rather reflective.
And this is just personal preference. Perhaps a liiittle bit more lighting to make it more effective (not that's optional, really).
Keep up the good work

I hope my comment was useful at least a bit

The Artist thought this was FAIR
5 out of 7 deviants thought this was fair.
Hellooo

here for the request

+-+
TECHNIQUE & EXECUTION:
Loving the model as always, she has so many options to work with

This is a very interesting concept, we can imagine a different story every time we see it.
There is almost nothing to change, i would add smaller strands on her hair to make it more realistic, maybe also add a source light for the impact. And with this add lights and shadows on the model & rocks.
Also maybe make the further rocks blurred to make her the focus of the work.
I´m very happy with this, not much to change, well executed and resources used. Congrats

Hope my suggestions help you in your journey & remember critics are here to make our mistakes into masterpieces, not to make you feel bad or be mean

And for the watchers, remember to be original, and look but don´t touch. Don´t steal, don´t claim as your own and for the love of god, don´t sell images that don´t belong to you

The Artist thought this was FAIR
8 out of 9 deviants thought this was fair.