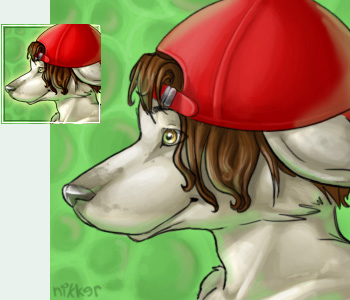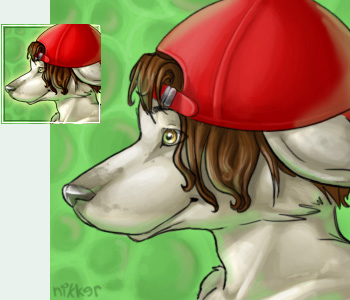 :hearts:
Icon commission done for
. He had me design a fursona for him aaand this is what I came up with.
(I'm pretty sure I have just about the best boyfriend ever, if he's willing to pay me to design him a fursona. :D <333)
He's some sort of pale-colored coyote, basically.
Oh, and he's also a pink emu, as his first species/color suggestion instructed:
[link]
-----
Photoshop CS2, 9x12 inch Wacom Intuos 3 tablet. Uhhh, something like an hour and a half of work.
Art by *
nikker
Character um.. belongs to both *
nikker
and ~
PheonixSage