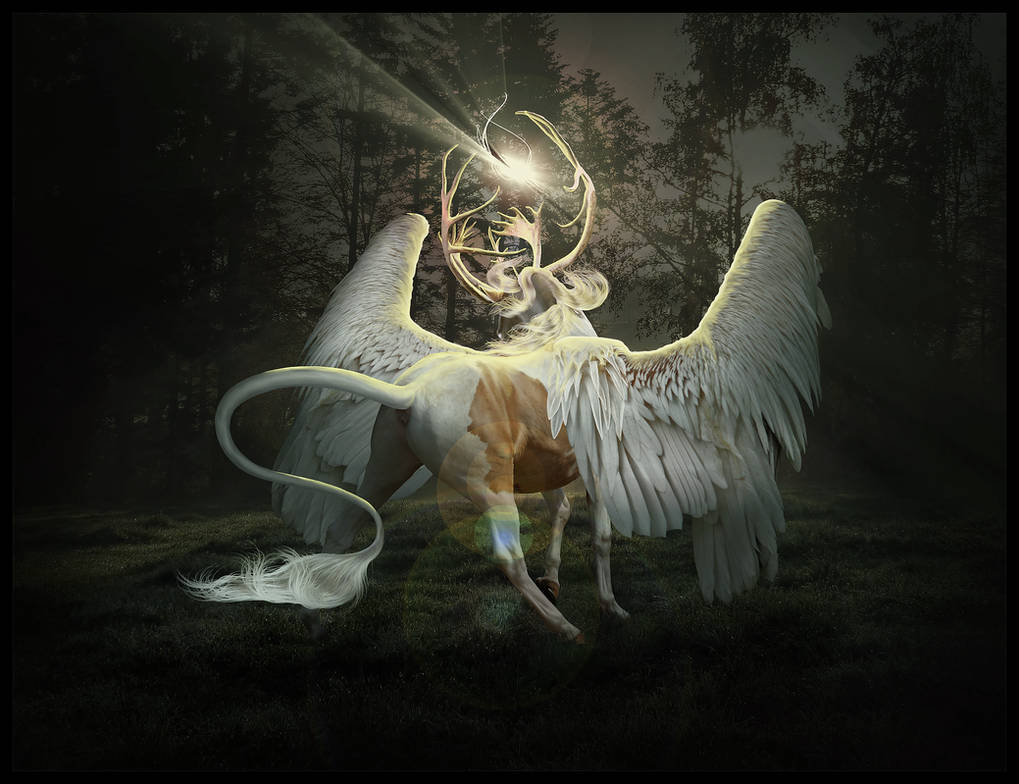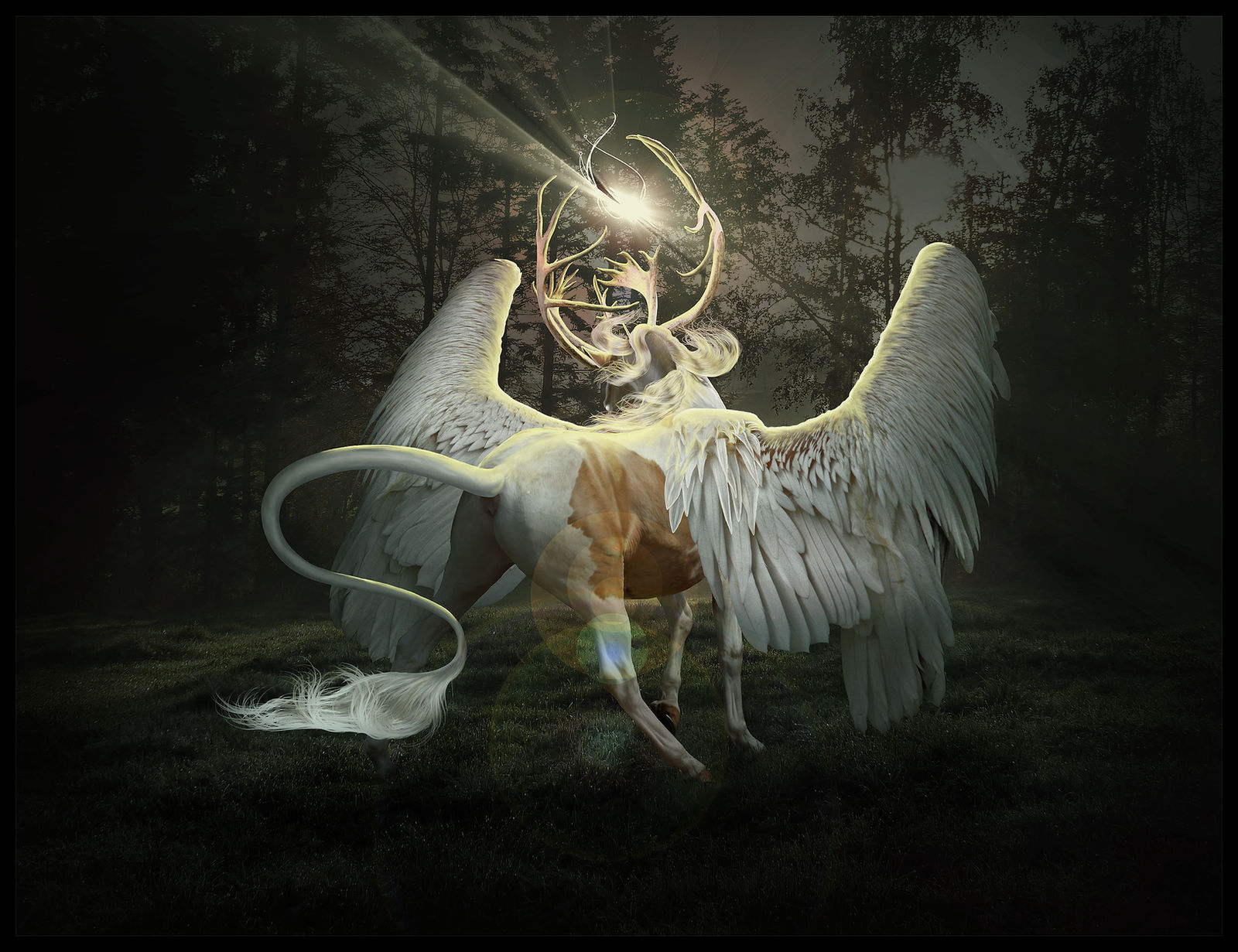 Watch
First off, warning, large image!

- download for full size and detail!
This took me several days, on and off. I haven't done wings from the backside angle before, but the second I saw this pose I had to do it. My only thoughts were 'you have the idea, and you know the stock, do it!' The glowing is inspired by the glowing symbol from the Endless Forest - but I wanted it to be glowing and bigger, but the idea definitely comes from here.
The name came from the fact I made the eyes white, and the surrounding dark.
This was an attempt to break my art block.. and it succeeded. And this was also made in Photoshop CS6 - Not too much different, but still a whole heap of fun! Theres some great new blurring tools, along with better cropping (and their HDR is better too!)
<3
edit; wow, 200 faves? You guys are fantastically awesome <3333
Stock Credits
Horse from *
venomxbaby
Background from ~
SelvaStock
Antlers from ~
EquineStockImages
Wings from~
Kehywakkyn-Stock
Light Brush from
Glowing effect provided by the plug-in 'Luce'.
Manipulation by Nikkayla, 2012.