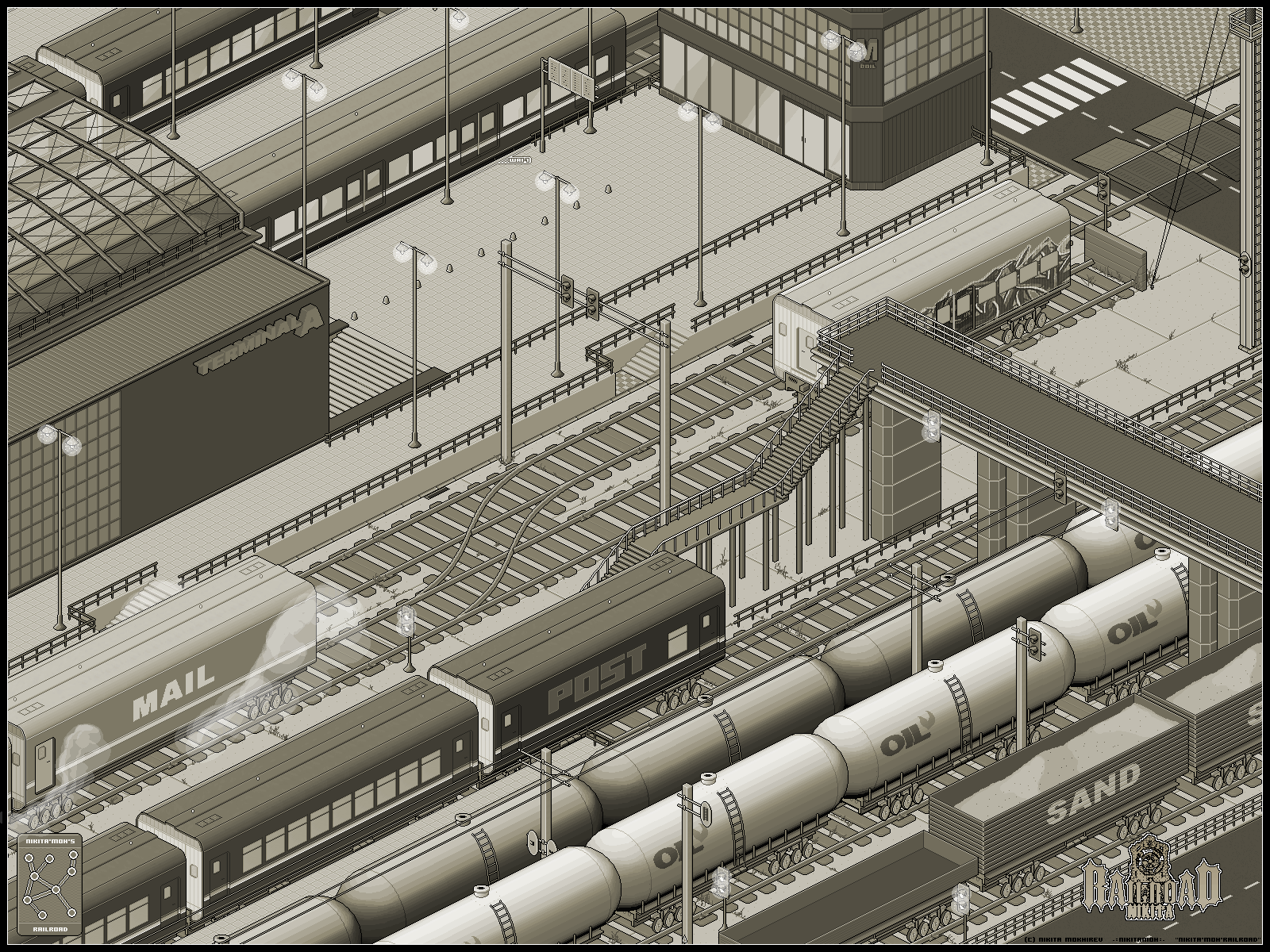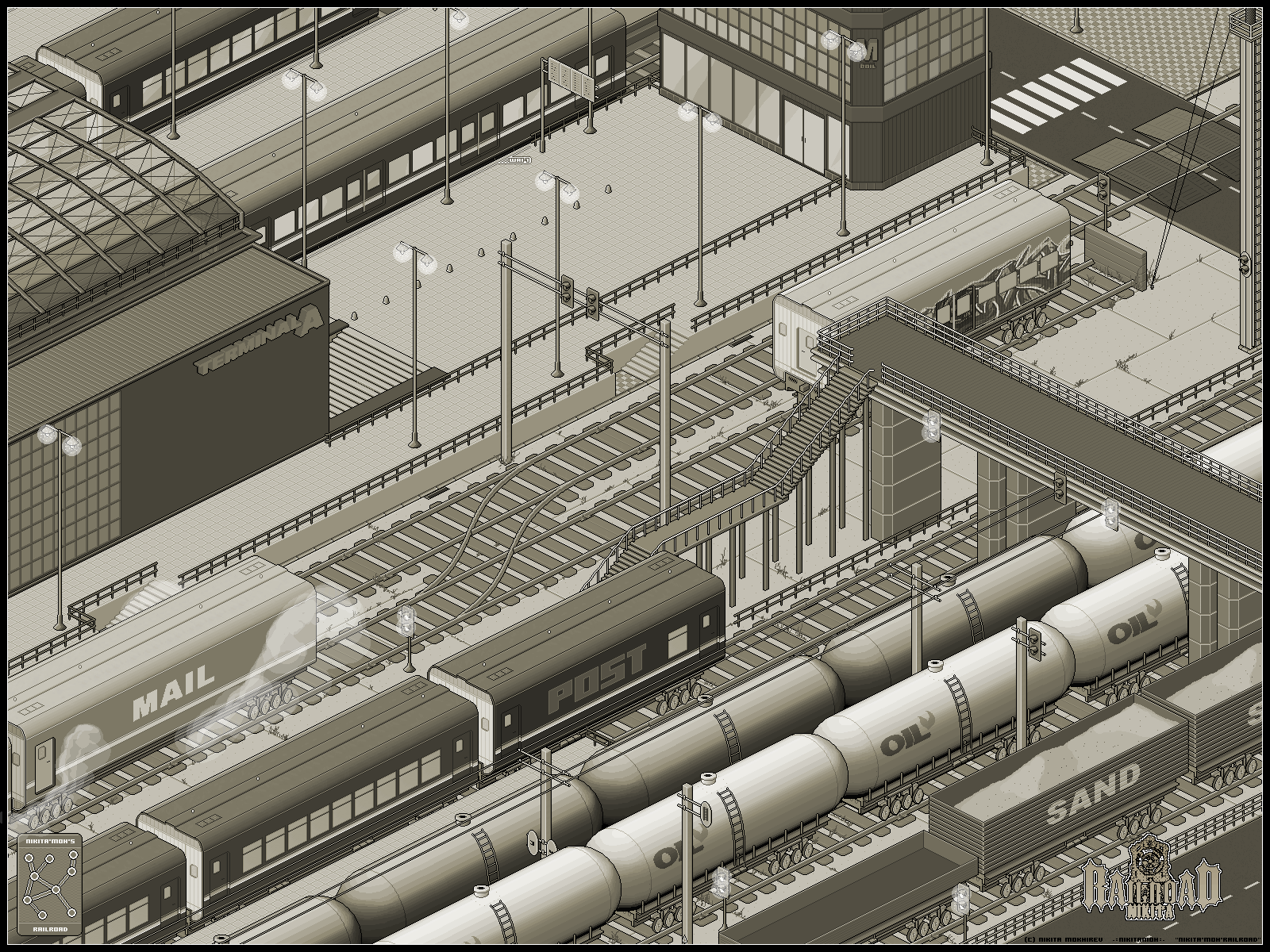 well ppl here is my PIXEL MOH'RAILROAD
if u ask me about the color
well this is a little experiment... i made it cause i remembered old windows wallpaper,there were colors like are shown here and there was a tain station, so i made this.
i have a fully colord version too, but it looks a little freaky to me, i think this one has a look of a solid picture
about the work ...
original file ---> .psp
layers ---> 53
size when i'm working on it(not compressed) ---> about 120 mb
margins 1600x1200 (to use it as a wallpaper)
made it in about two weeks or so. a big challenge for me was to do an oil wagons... took me about 6h to finish one
simple vagon is 4h to make and then a 25 min for remaking it to another type vagon.
experemented with transparent brushes, made smoke... i think its turned out very well...
ok i think i'm out of words on this one...
if You like comment, if You dont cont too...
---
My gallery
[link]
MOHRAIL works
[link]
[link]
PIXELS OWNS YOU
Daily Deviation
Given 2003-06-22
Pixel Art is gaining popularity, and one of the reasons is the skills of amazing pixelists such as
nikitamoh
. This time she really outdoes herself with a highly detailed pixel scene featuring her newest pixel creations,
MOHRAIL
the pixel railway. Not only is this a beautiful piece of detailed pixel art, but at 1600x1200, it's also ready for wallpaper use! (Selected by +
splat
) (
Featured by splat
)