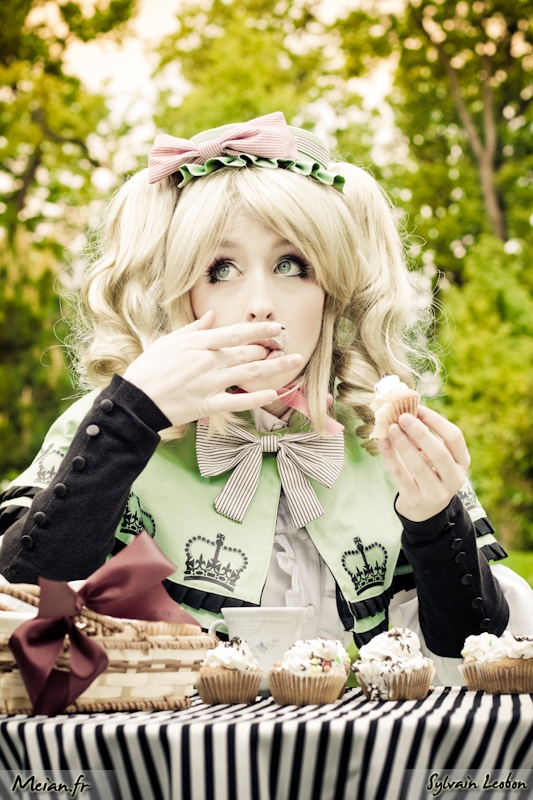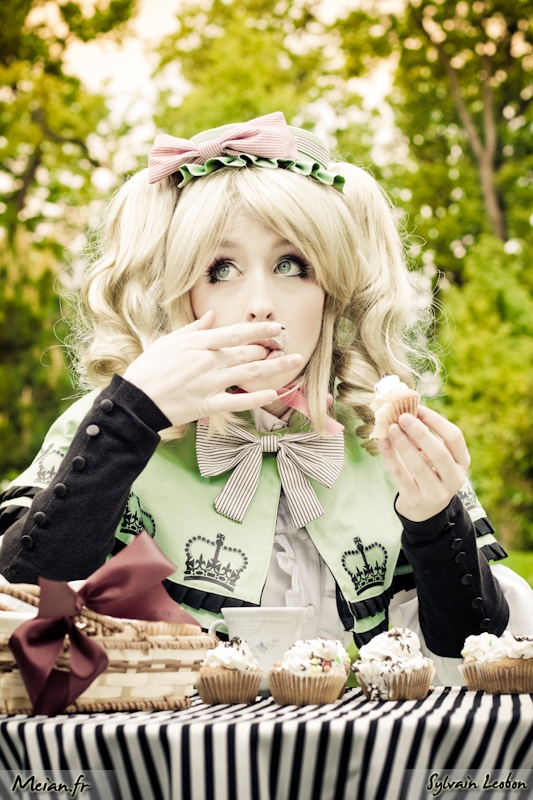 Watch
My Lizzie cosplay from Black Butler. I was invited to Shanghai World Expo to promote Japanese Pavilion with this costume
Very well done cosplay, true to the original charecter's style with a more mature twist since Elizabeth is without her signature pink. The costume itself is beautiful, the work one on the shoulder wrap is dainty yet charming while the bow at the neck and atop the head adds a childish feel and the black and light green colours simply tie in perfectly. Her face matches Elizabeth's if the charecter were to ever make this expression. Her eyes are a lovely light green and the makeup is evident but keeps a youthful charm to the overall cosplay. The wig used seems almost like natural hair and is a good colour for Elizabeth and for the colours used. Although the only complaint that could be found is the bangs that are not cut striaght across the forehead. Her posture is erect and the hand placement excentuates her mischeif of the eaten cupcake gifting the shot an air of cuteness that this charecter, Elizabeth, strives to attain. The table is nicely decorated with pastries tying into the cosplay and exterior setting. Overall a stunning cosplay with its cosplayer fit for the part with a great contrasts of light and dark. The saturation of colour is vinatge and classic. Well done.
The Artist thought this was FAIR
40 out of 40 deviants thought this was fair.
I am very impressed with this cosplay! You have captured her image and without flaw made her come to life like she was never in an anime at all, but an actual girl. The colors you chose were perfect. The different greens and then dark colors compliment each other, while also making the lighter colors really pop! The pose is very nice, giving off a sweet, child like look that Lizzie is known for. Also, might I add, your skin is seemingly flawless! The makeup around the eyes is perfect; it is just enough to make the eyes look a lighter shade of blue, but not over take the paleness of your face. The hair is also amazing, because, well, just look at it. The curls are perfect and there is a glow about this whole picture! This was very well done!
The Artist thought this was FAIR
15 out of 15 deviants thought this was fair.