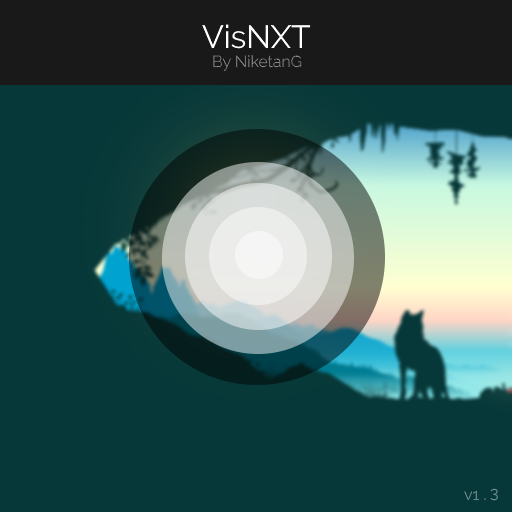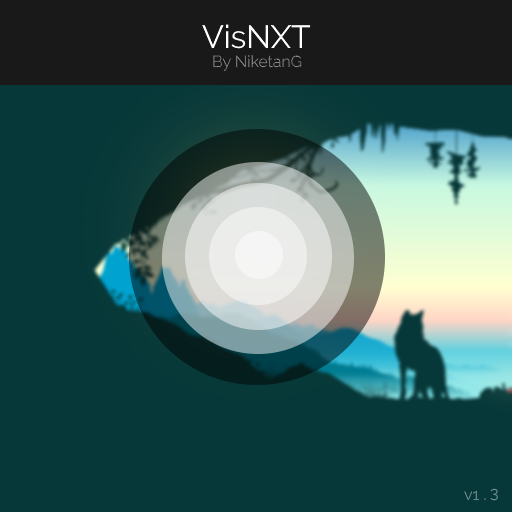 • What is VisNXT ? •
VisNXT is a visualizer skin that is totally different from traditional visualizer skins.
It includes just some circles that fill up as the audio level.
• Features •

MusiColor - Automatic Audio Spectrum Based Colors

Auto Toggle - For Disabling/Enabling the Visualizer Based on Music Player
Progress Bar, Cover Art, Track Info and Controls
2 Modes - Normal and v2
Support for Major Media Players
Standalone Settings Skin for Configuring Different Aspects
All Colors Changeable
Various Customization Options

• Change log •
v1.0
Initial Release
v1.1
Fixed Visualizer circles. They won't go outside the skin now*.
Added media control icons. Click on the skin to play or pause.
Fixed position of music info.
Fixed some more bugs.
v1.2
Added MusiColor.
Added Another variant of Visualizer.
Code Optimizations and Bug Fixes.
v1.3
Code Change and Bug Fixes
v1.4 - 6.6.18

Added BASS Mode (Respond to Only Bass Frequencies)

Wallpaper Based Background Color

Settings - Updater, Reset Option, Design Improvements
Code Optimizations and Bug Fixes.
• To Be Added •
Spotify Support
Wallpaper Based Visualizer Bands

Fountain Effect
• Special Mention •
Marcopixel - Monstercat visualizer
Undefinist - Factory Code
WzzyMoon - MusiColor