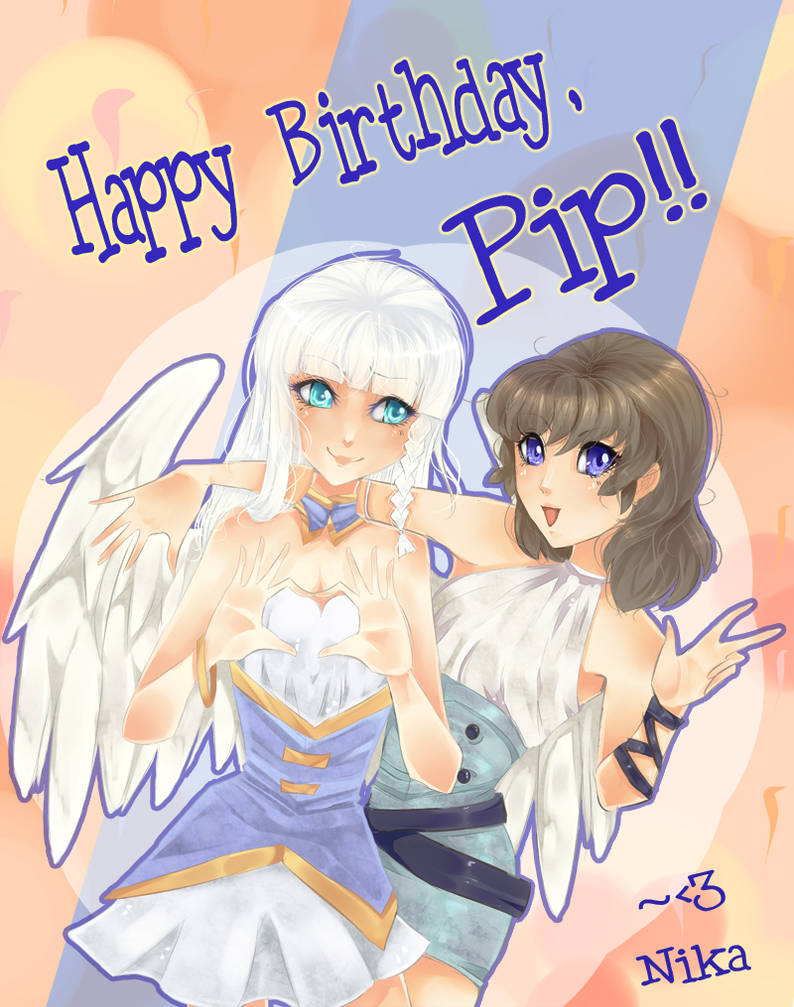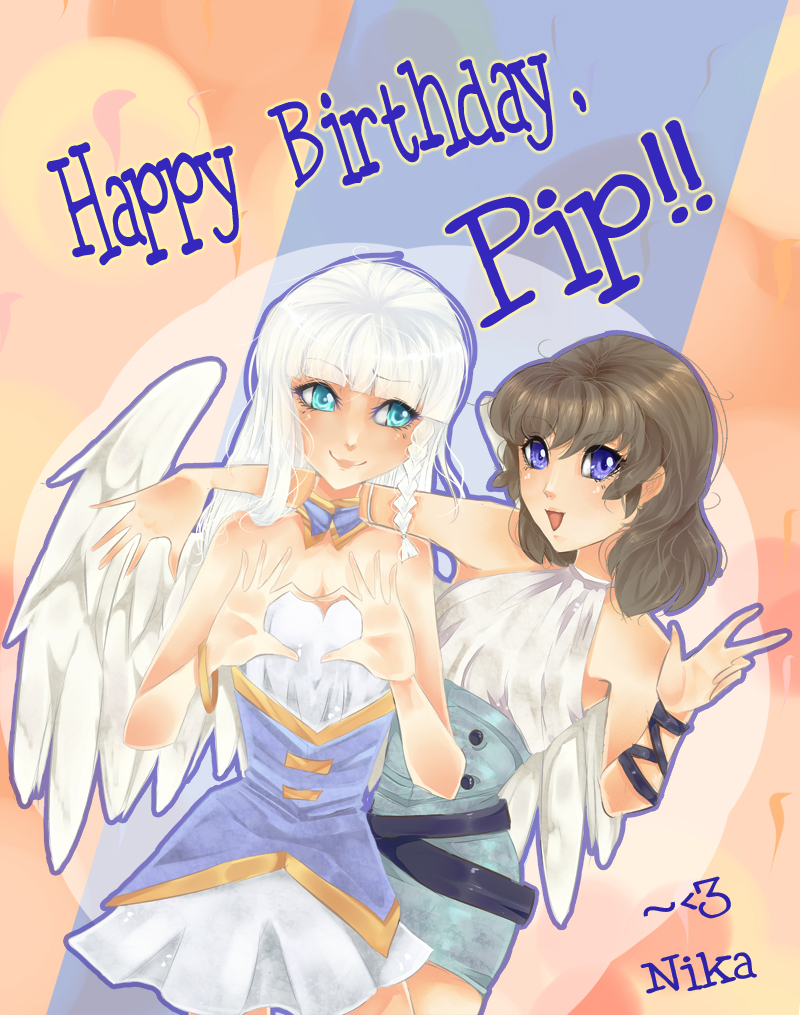 Watch
So I forbid myself from submitting anything until I got through my messages but...
a.) this is already SO LATE I can't bare to make Pip wait any longer
annnd
b.) Who am I kidding I'll never get through my messages |D
BUT ANYWAY! HAPPY BELATED BIRTHDAY, PIIIIIP!! I'm glad you had a fantastic day and I hope the rest of the year is just as good! Thanks for being born <3
//rolls off to do all the other Birthday stuff
Why is everyone born in the summer OTL
Carina and Perrie both belong to

and live in

and

respectively~
PS: Please don't zoom in. Please. Do it for me. The mistakes are too terrible for human eyes...

NIKA NIKA NIKAAAAA!! Even if this had been several years late I would've been pleased!!
homg the babies looks so adorable!! I'm just in love with their eyes //drolls
Gwah! Just thank you so much! This is more than I could've ever asked for! and now to print it off so I can stick it on my dorm wall
Reply

EEEE I'm so glad!!! BUT wait if you print it out you will see all the mistakes pfft

But srs these two are so adorable, I loved drawing them and their cuteness, I just hope I captured enough of it!
Reply

Reply

Ohmygawd these are so beautiful and awesome Nika qvq and that is so sweet of you to do for her qvq
Reply