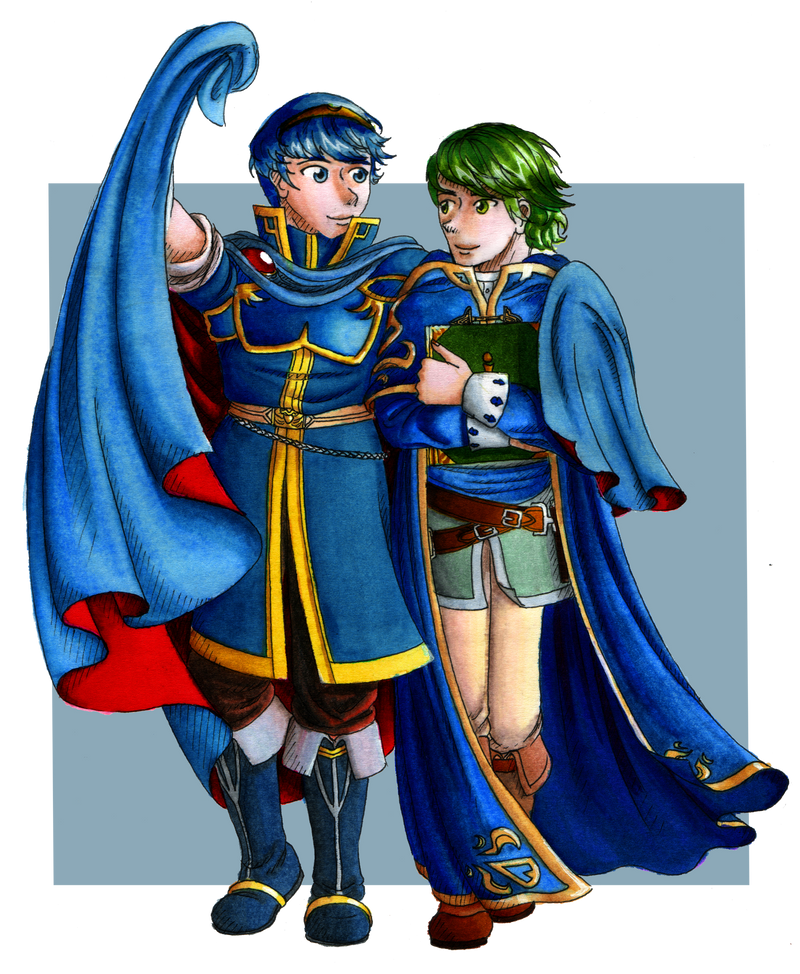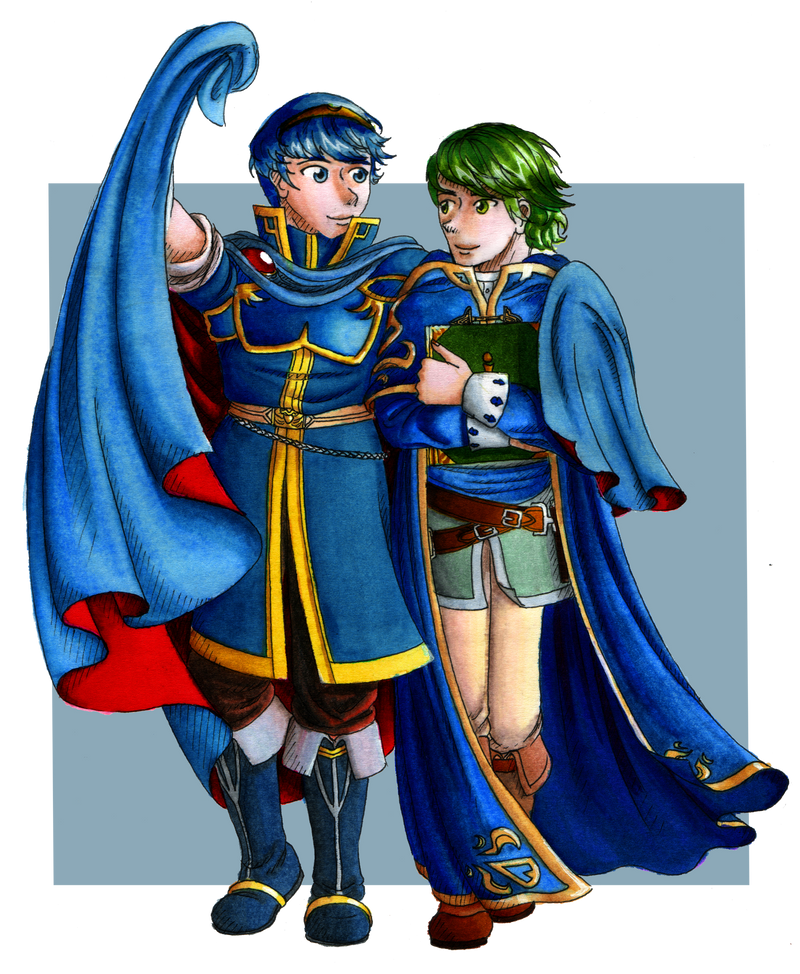 Watch
Merry Christmas and happy new year,

! I'm sorry I'm so late ! I hope you'll like Marth being an attentioned boyfriend with his nerdy lover !
I had lots of fun drawing and coloring them, and I'm quite proud of the colors, even if they spread all arouuuund. They were quite easy to do. I hope you don't mind that I used the Heroes design

Sorry for being laaate >.< I hope you'll like it !
Posted on Tumblr too :
wilwywaylan.tumblr.com/post/16…
Characters (c) nintendo

Wow, tu as fait vachement de progrès en colo ! J'aime beaucoup la palette ! Super boulot, franchement ! o u o
Reply

Aaaaaaah merci beaucoup <3 Je me suis beaucoup amusée à le faire, j'ai utilisé tous mes bleus. Les feutres, c'est fun !

Reply

C'est du feutre!? On dirait presque de l'aquarelle ! C'est des copics je suppose, du coup ?
Reply

Des feutres à alcool, mais j'ai pas de copics (ça coûte des sous !). J'ai des Graph'it (bien), des Promarker (très bien !), et des Twinmarkers que j'achète presque au kilo XD
Reply

Haha, bon choix ! Les copics ça coûte en effet vachement cher et ça dure pas longtemps... les Tria Letraset duraient vachement plus longtemps avant de changer :/
Reply

Reply

You're welcome

Cheaper markers are quite nice, they are just harder to use and the colors run more, but it's very nice !
Marth's Harem OMG XDD
Reply

Hoooo I love it! Thank you so much!
Yes, the colouring is lovely! How did you do it, copics? The hand-drawn-ness is so cool, and so is your attention to detail, especially the ruffles in the clothing!
I also happen to really enjoy their Heroes arts, so I don't mind at all!
d̶o̶n̶'̶t̶ ̶g̶e̶t̶ ̶m̶e̶ ̶s̶t̶a̶r̶t̶e̶d̶ ̶o̶n̶ ̶t̶h̶e̶i̶r̶ ̶S̶h̶a̶d̶o̶w̶ ̶D̶r̶a̶g̶o̶n̶ ̶d̶e̶s̶i̶g̶n̶s̶ ̶t̶h̶o̶u̶g̶h̶

I generally see them as bros, but who cares this is lovely! I'm putting this on my wall if you don't mind.

Late Merric-hristmas (saw that one on Reddit the other day huehue) and a happy new year to you too!
PS: Don't worry about being late, I sent in mine only yesterday

Reply

Aaaaaaah yay

I'm happy you love it !
I use cheap versions of copic markers because they are very expensive (Graph'It, Promarker, and a very cheap brand I buy by the dozen, Twinmarker). Aaaah thank you <3
Yay

The Shadow Dragon ones have a problem : THE HOOD. How can Merric live with a hood like that ?
Glad I drew something that can be seen as bros chilling in the wind, then

And noooo I don't mind at all !!
Merric-hristmas to you too :!!

Reply