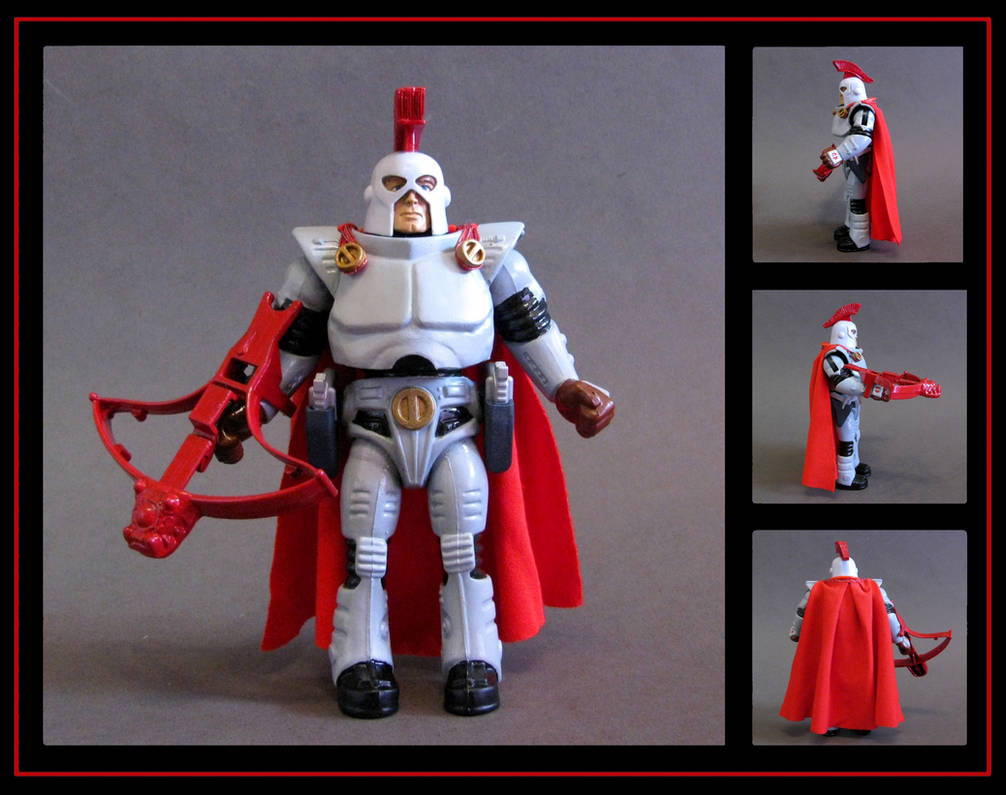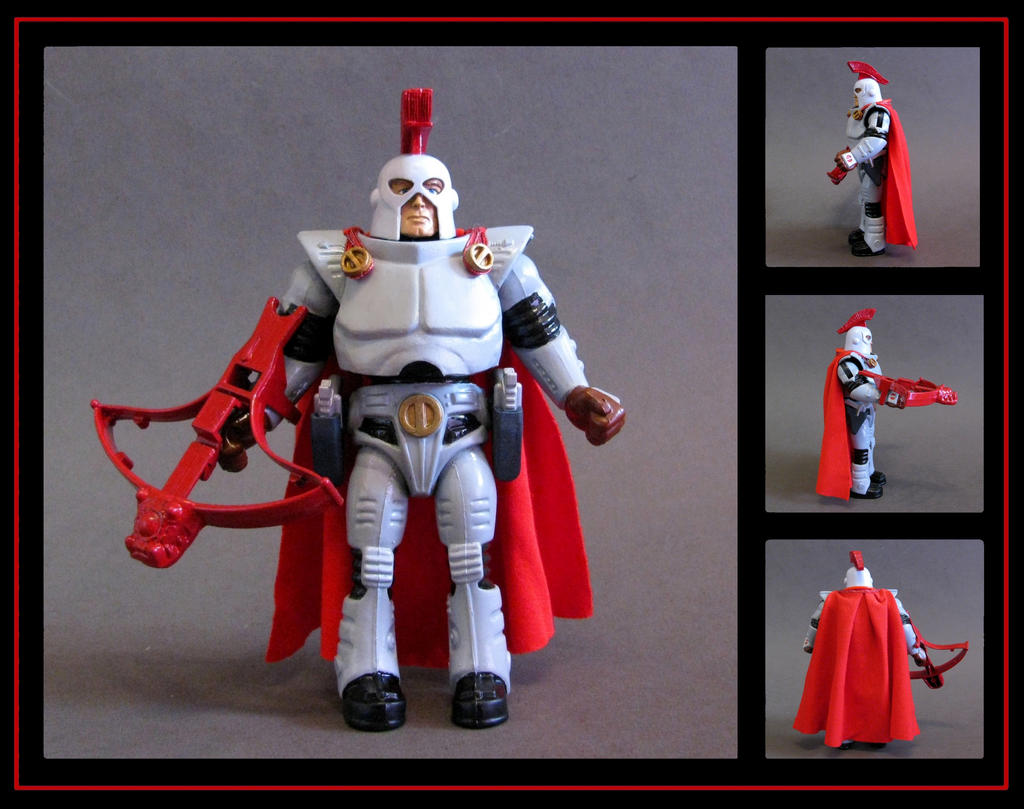 This is a custom I have just finished working on of a character from the classic She-Ra cartoon series called General Sundar. You can see the actual character here…
He is made to fit in with the vintage He-Man & the masters of the universe figure which were also released in the 80's.
To make him I used the body from a vintage Horde Trooper figure…
www.he-man.org/collecting/toy.…
& the head, chest plate holsters & guns from a MOTUC General Sundar figure…
www.he-man.org/collecting/toy.…
As the majority of the vintage Horde figures came with a crossbow as a weapon I decided to give General Sundar one too. His was taken from a vintage Mantenna figure & panted red.
I completed his look by making him a red fabric cape which hooks onto his chest with some red elastic.

I remember him he give up as a general of horde and he becomes a farmer
Reply

Reply

I thought they made every character an action figure on that show!
Reply

No there were actually a few characters who were not made into figures back then. there were actually 2 of the main villains who were never created as figures back then who all the fans wanted. they were called Shadow Weaver & Scorpia.
Reply

Although little known, Sundar is a great character, and he certaily deserves a 1980 action figure!
Reply