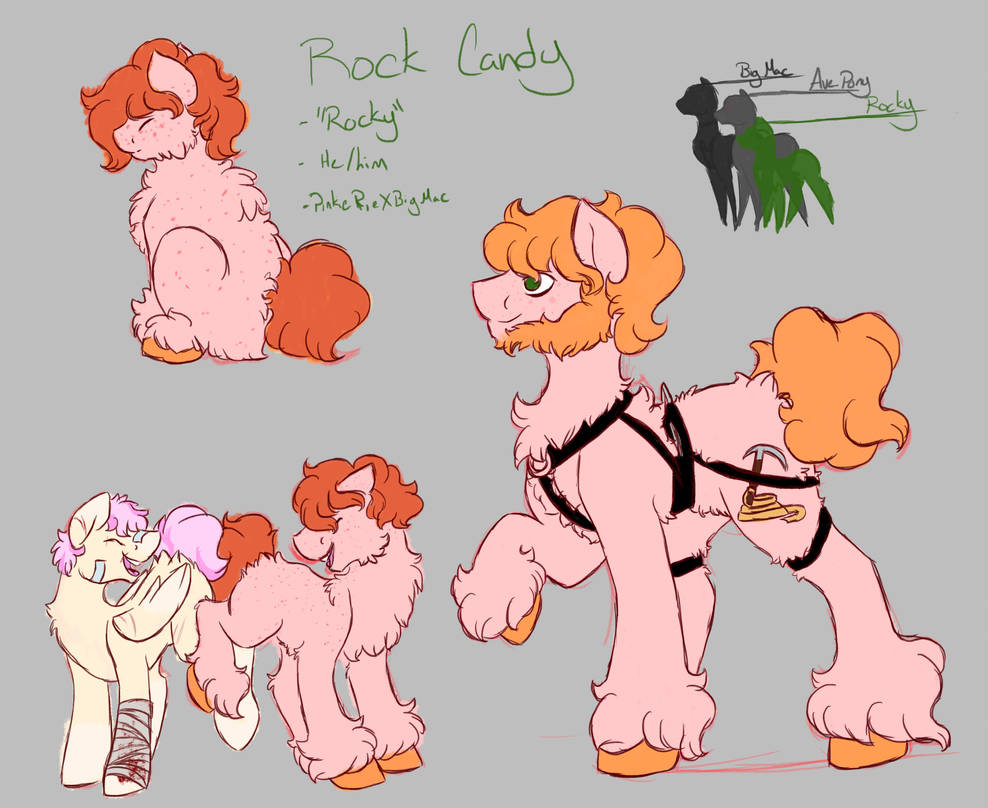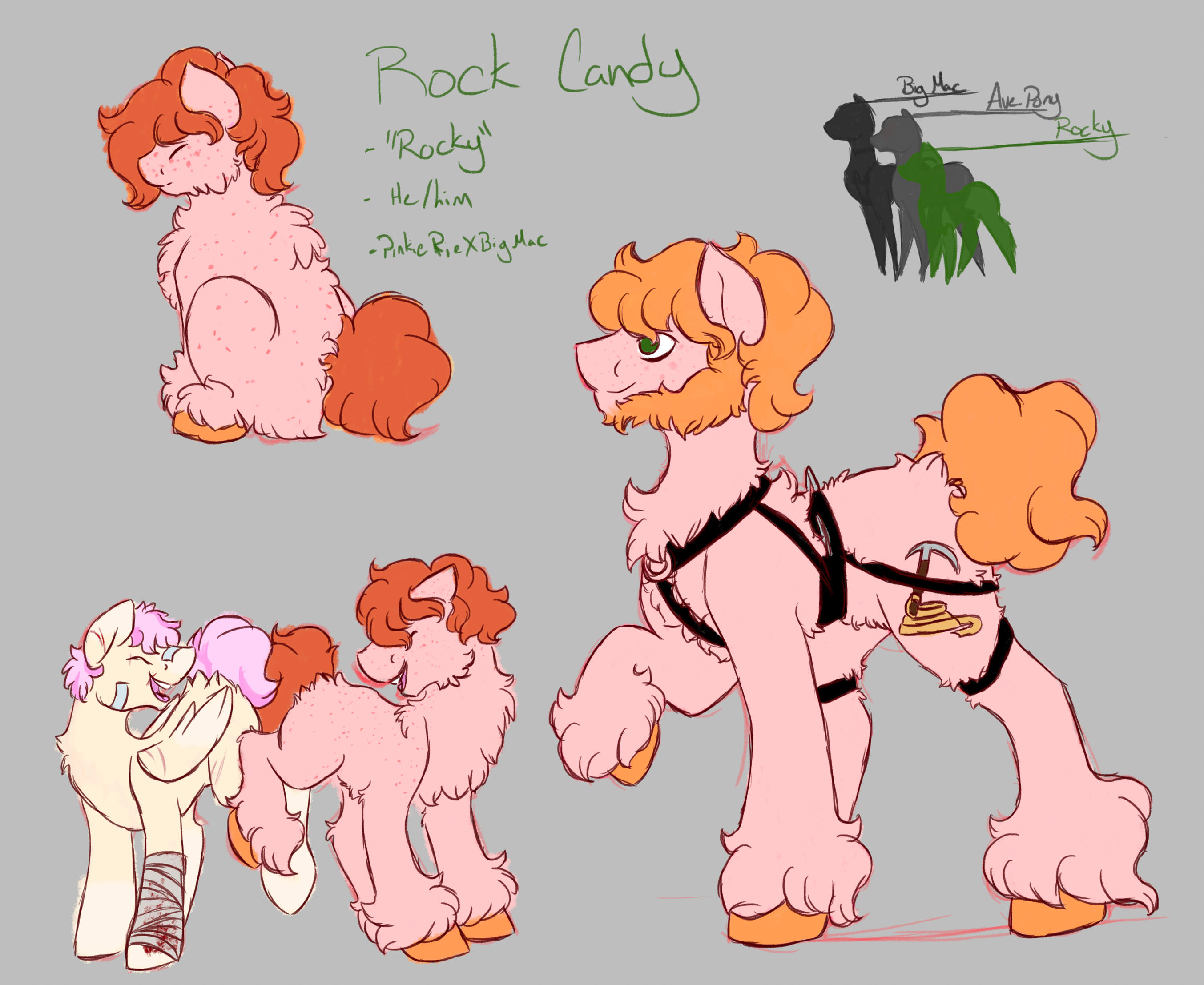 Watch
Made another nextgen at work today and I fell in love with him so I made him a ref sheet.
Name
Rock Candy
Nickname(s)
Rocky,
Scruffy
(only by Pinkie),
Little One
(
only
Big Mac can safely call him this)
Parents
Pinkie Pie, Big Mac
Gender, Pronouns
Male, he/him
Race
Earth
Height
Smaller than the average pony
Build
Stocky, well built. Think Shetland pony
Best Friend
Candytuft

He is just the cutest! I really like this pairing. Do you mind if i draw him for you or a few of your next gens? I think they are just so cute!! I'd honestly love your help with my next gen if you aren't busy
Reply

I'd be honored to recieve fanart of my nextgens!
Thank you!
And I'm willing to offer whatever help I can. School starts soon, so I'm not sure how much time I'll have to be on this site, but I'll be on whenever I can. Either tag me in things, or, preferably, send a note if you have something you'd like my help with.
Reply

Aww. He's so fluffy. I love the parent pairing as well. (I have a question, how do you make the link like that a word?)
Reply

Why thanks!
A friend of mine helped me come up with the pairing, I'm glad to see it's a good one.
As for the link, it's a bit complicated, but basically you have to type in this:
[text you want clickable]
(taking away the [] of course.)
I learned to do this from
this
very handy guide to HTML on DA, so please go check it out as it explains things much better than I and has a lot more useful tips.
Reply