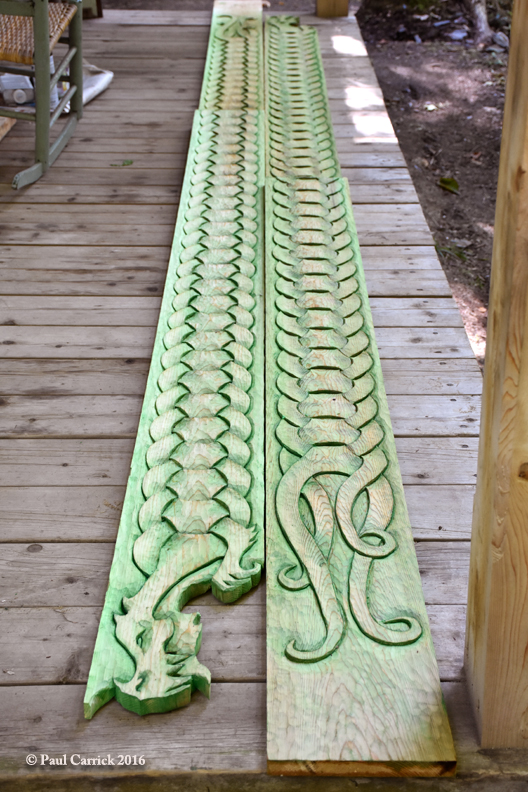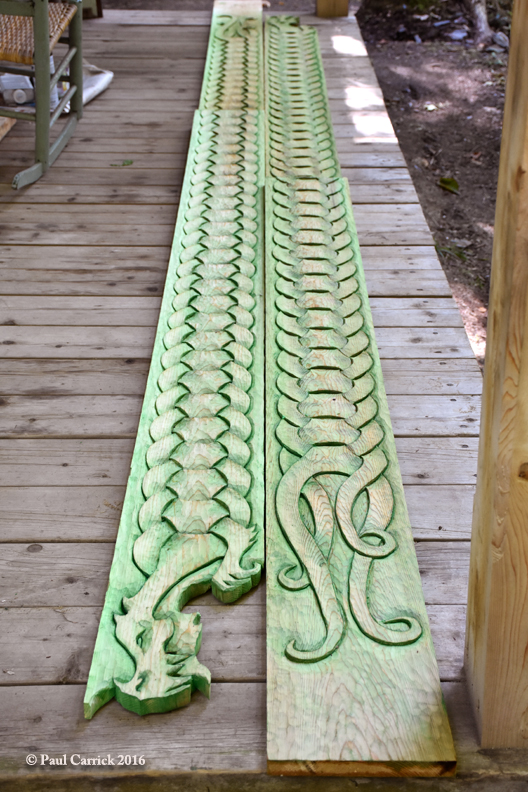 Watch
Clear white cedar, two lengths 10" wide and 14' long each. These will be affixed under a roof edge as fascia boards. The knot-work design is of
Viking design, it is a Borre-style (circa 850-950 AD) 'ring chain', the head and tail are my own creation. I'd never worked with cedar before, and I can say without hesitation that this is some of the best smelling art I've ever made.

detail image here:
fav.me/dagp1b2

Reply

Great work, Pau! Addme to the chorus asking to see the these installed.
Reply


will do!

Maybe I could print out all the comments and send them to the contractor as an informal petition to get them mounted asap.

Reply

Damn, thats impressive stuff, Paul! Here's another who'd like to see them when installed.
Cedar does smell lush

Reply

That is amazing work.

Please post some more pictures when it's installed.

Reply

Thank you for the kind words! With any luck I may have photos of the installed boards in October. There will be more to come, lots more....
Reply