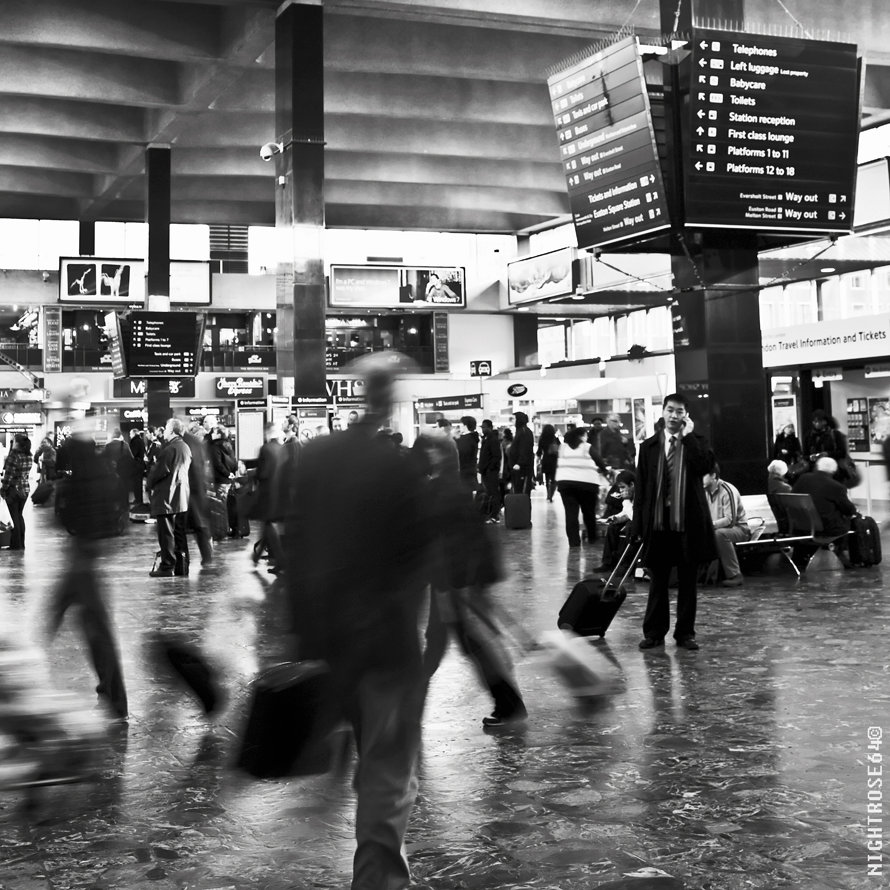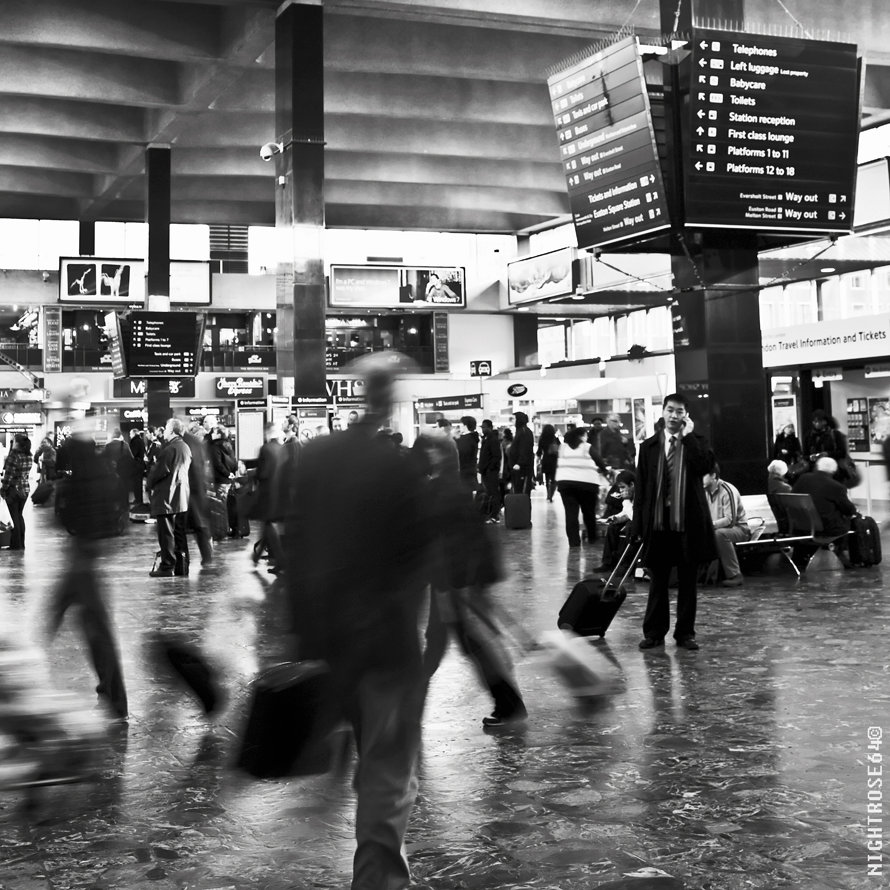 Watch

wow! love it, the moving people and the black and white is awesome!
Reply

oh wow, that's so cool how the one man is so in focus and straight on looking at you and everyone else is blurred. I wish he stood out a little more though, haha.
Reply

not enough for you? >> i actually like the balance between the static and moving entities in the scene

Reply

I love how you captured the multiple essence present in the image.
Reply

if you mean the commuters standing around. sitting down in the station. then thanks!

i didnt even notice that business guy standing talking on his phone when i took this shot. its funny.. the things you dont notice in life..
Reply