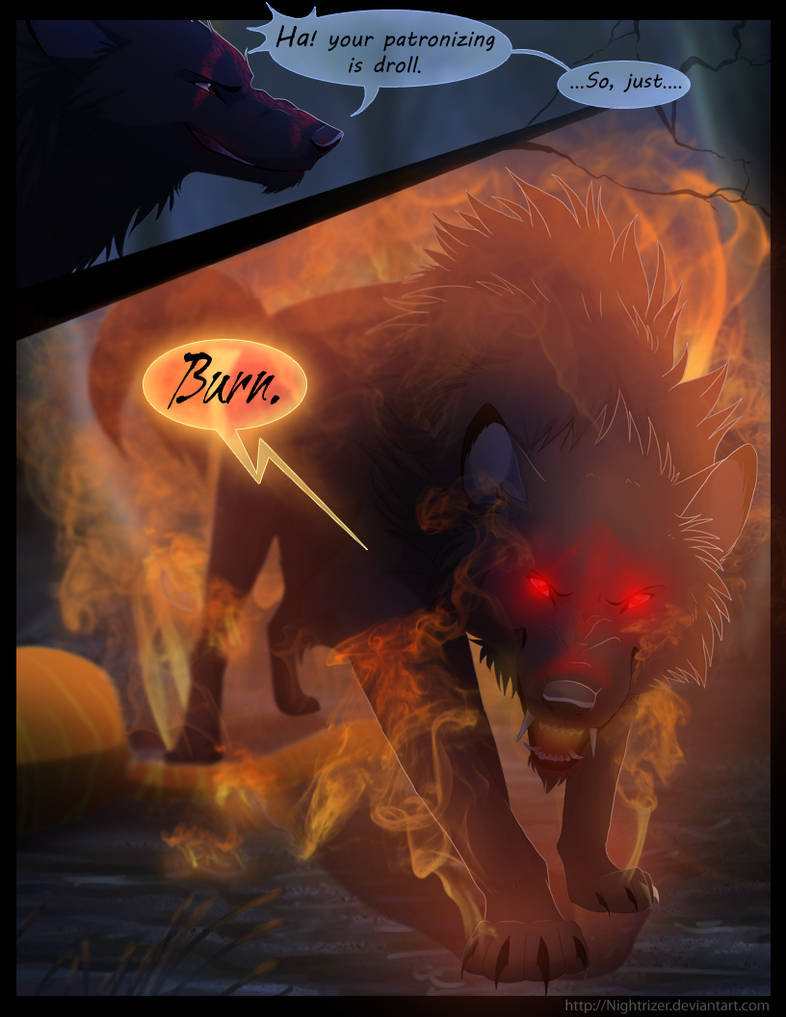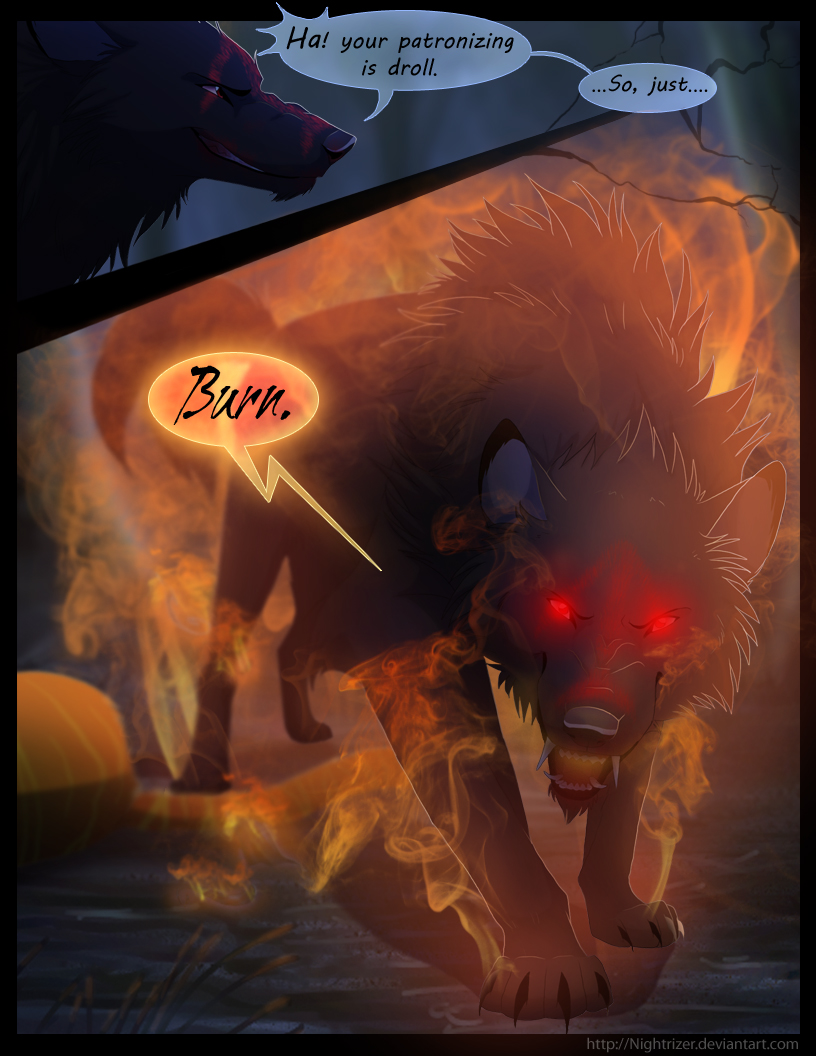 Watch
<<
Previous
|

Begining

|
Next
>>
Invigorated by Deepsoul's anger, the wolf reveals a little too much about himself (he can control the element fire, not ice like normal wolves). So this will definitely freak out Deepsoul even more. XD
Since fire is so hard to make, (and I can't figure out how to make it the right way anyway XD) I used some smoke brushes to make the fire...
and me being dumb, I didn't remember to save the link to the site where I downloaded it.

and I also don't like how I put Lifesoil's body in the last panel, but I had to put it there or his position wouldn't make sense.

Note: the thorns were burned off; you can see burning pieces by his back legs and the ground.
© Nightrizer