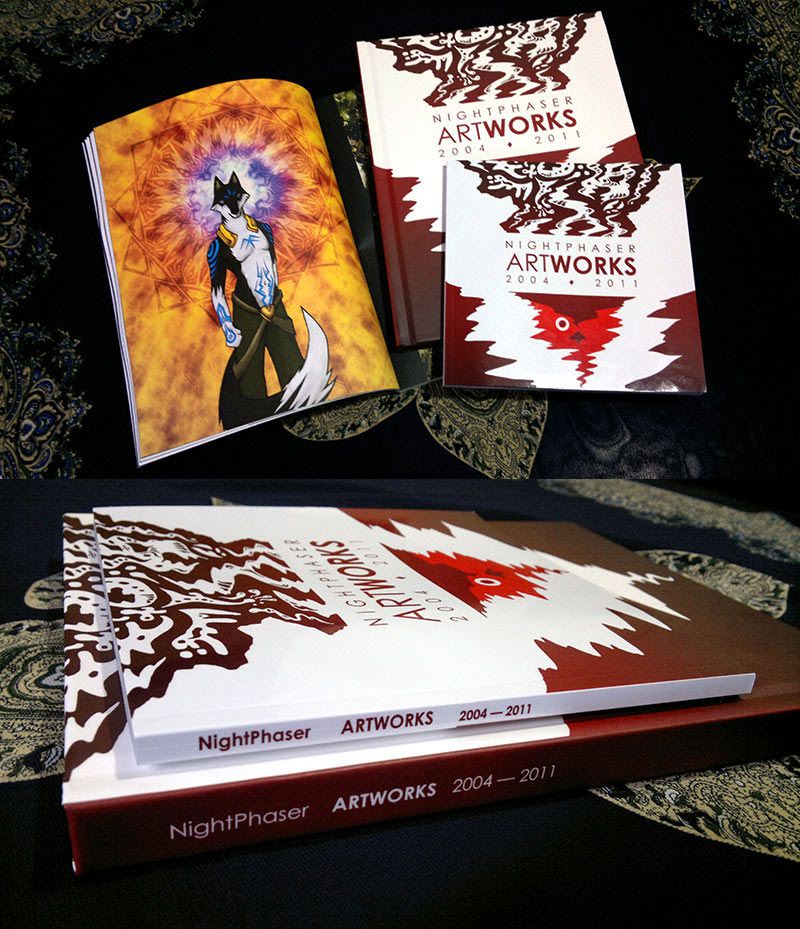 NightPhaser ARTWORKS (2004-2011)
7" x 7" Softcover standard version at US$25
8" x 10" Hardcover matte-paper version at US$56 (Also available as iOS eBook.)
Both books have full, cover-to-cover previews!
Details:
- My artwork available in print form. Rating up to R.
- 90+ pieces in greyscale / full colour. Lots of pictures!
- Six featurette pages with progress snaps.
I believe these coupons are still valid:
15OFFBLURB or BOOKSHOW15OFF — 15% off the book price
Enter one during the checkout process.
You'll be asked to register an account with Blurb. (A simple thing, honest!)
Otherwise you'll have to wait for when I'd have a limited copies at cons or such.
Allow 5-6 days for on-demand printing, plus delivery time. Blurb gives an estimated arrival date during checkout.
I don't make a profit from these, since they're selling at cost.
(Unless you choose to buy the $4.99 iOS eBook version, then thanks!)
Unfortunately there's little room for commentary on my part this time. You can find the art with original text intact on my DeviantART or FurAffinity galleries.
Many thanks for your consideration. Cheers.