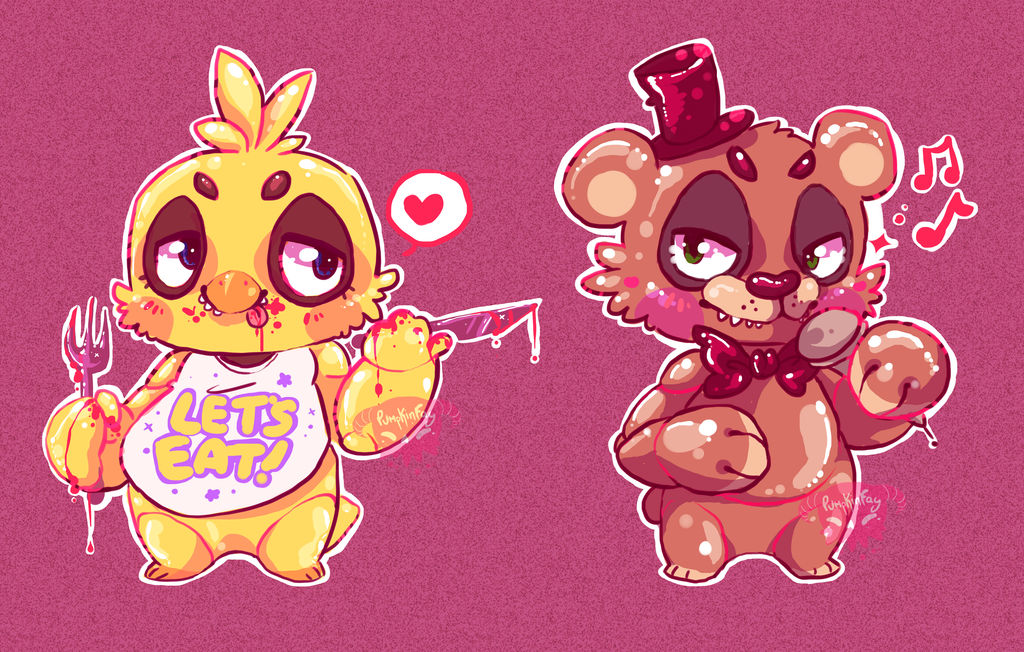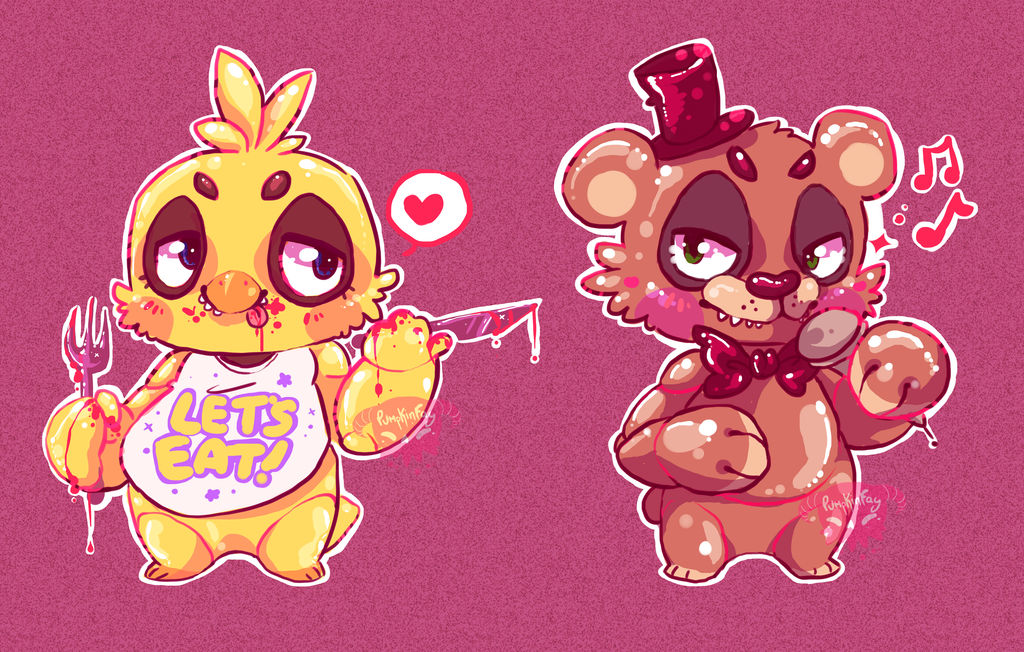 Watch
You can now buy these as a T-shirt here:

www.redbubble.com/people/gheis…

--
It's... been done.. I actually made fanart of this dumb game!! For some reason I have become completely obsessed with it. I love it in every way possible and I actually do not know why!
I was up til 4am doing this because it was very fun!
So this is Chica the duck/chicken and Freddy the bear from a lovely game about working in a restaurant as a security guard. These guys like to pop up at your door to visit <3 Chica likes the to ramble around in the kitchen and Freddy likes to sing!!! WHAT A WONDERFUL GAME IT IS, OH BOY!!
...
..*runs and hides*
I will probably try to draw Bonnie the Rabbit and Foxy the fox at some point too!
I love it so much!
It's a fantastic horror game and you guys should check out these lets plays!!
Just a warning, there are jumps scares and very tense atmosphere! It's also pretty creepy in general
but do watch them if you think you can handle it uvu
Play pals (Achievement Hunter)
www.youtube.com/watch?v=jFWEoC…
Markiplier
www.youtube.com/watch?v=iOztns…
This game is called Five Night's at Freddy's and I have yet to beat the second night haha ;u;
Part 2