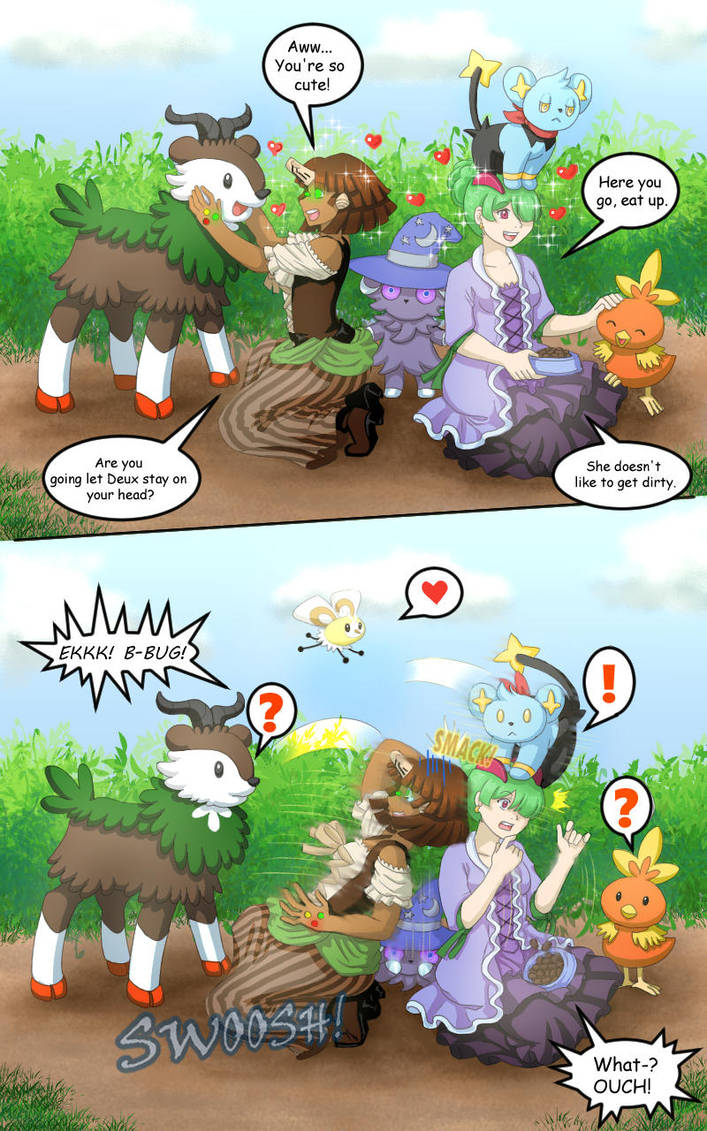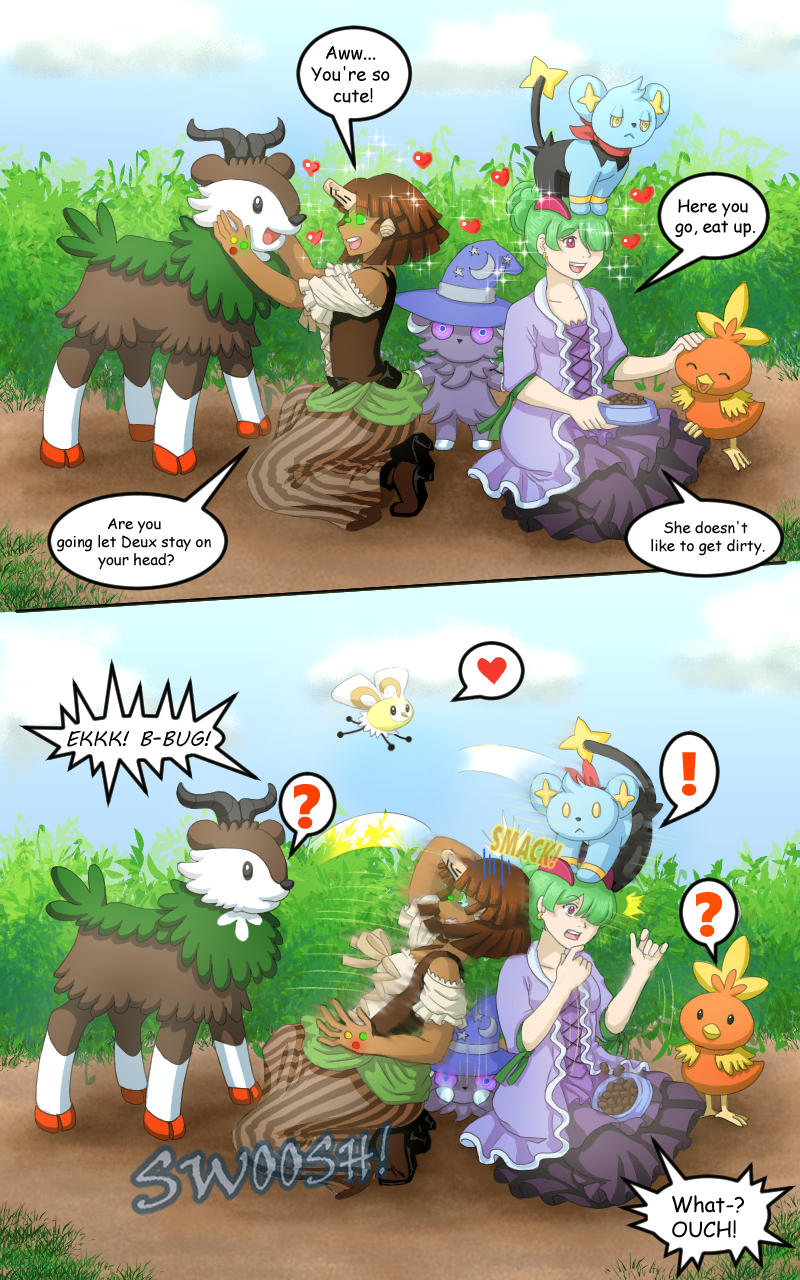 Watch

For Little Nibbles Petting Zoo Event
B.B and Anastacia go to Little Nibbles Petting Zoo to check out some of the pokemon at
Dragon's Ascent Ranch. Bringing along their pets Creeper (Espurr) and Deux (Shinx). Deux refuses to get dirty so when they start petting the pokemon Duex posts herself on Anastacia's head. B.B. thinks she spoils Duex too much, but then turns around and carries Creeper everywhere she goes. Anastacia is in love with Mirabelle (Torchic) and wants one for herself. B.B. is enjoying herself until a Cutiefly shows up. B.B. is deathly afraid of bugs (Beheeyem are weak to bugs).
Hope you guys like it! This took me a long time to finish, and will probably be the last art piece I manage for this event.

Character Info

B.B (Beheeyem-Human) and Creeper (Espurr) belong to me.

Anastacia (
Kirlia
-Human) and
Deux (Shinx) belong to
smootht4lker

Magnolia the Skiddo,
Mirabelle the Torchic, and
Wilhelmina the Cutiefly belong to Captain-Coffee

UPDATE: I made the C
utiefly too big the first time.

Great picture, tho that cutiefly is HUGE.
Reply

LMAO.... I wasn't familiar with that pokemon..... I had no idea they were suppose to be smaller.... oh well....
Reply

It's funny when you think about it that cutiefly is size of a ariados, even tho it's suppose to be only about fifth of that size.
Reply