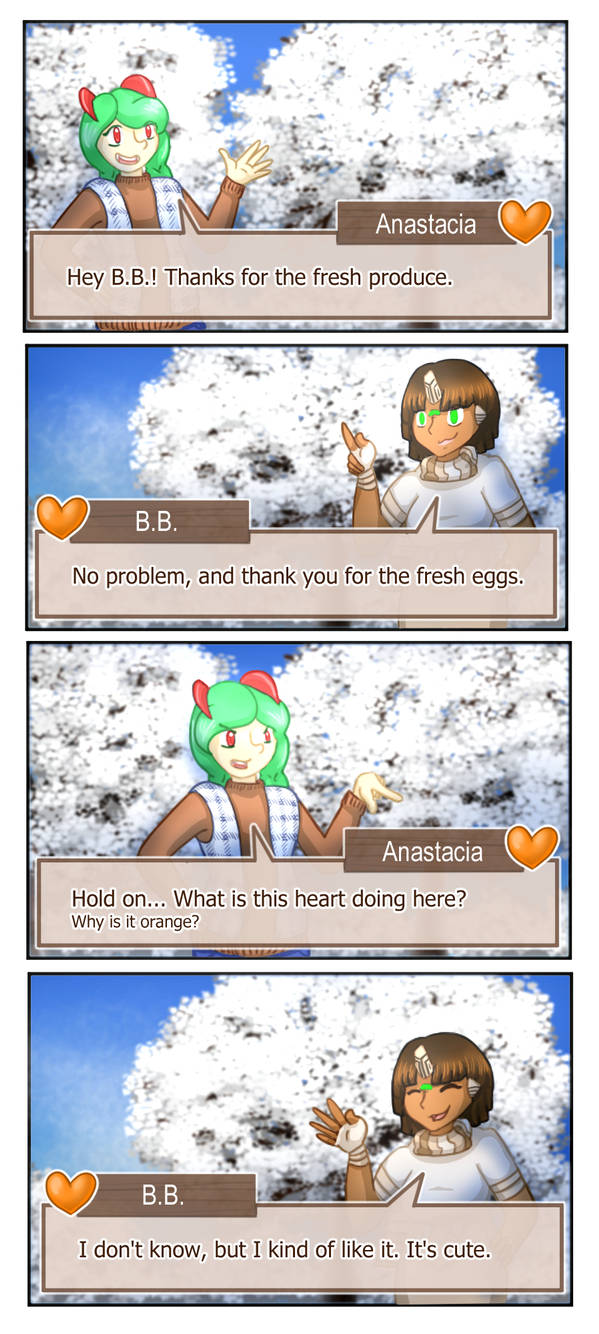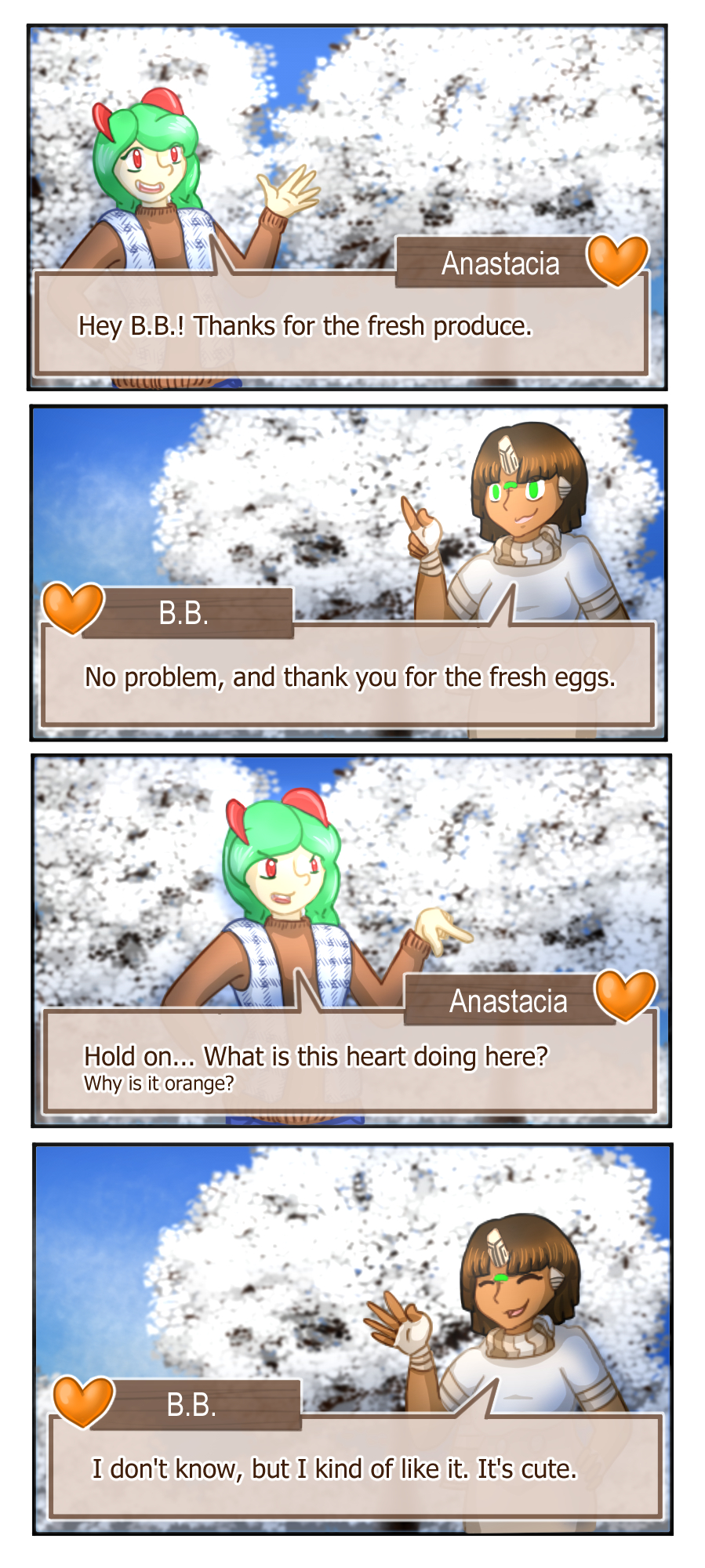 Watch

Smooth and I are close friends and we were talking about Pokemon an HM. I am a big HM fan while Smooth is a Pokemon fan. I told her about the Heart Event system in HM and she came up with an idea where our characters break the forth wall. For those of you who do not know in the HM games if you see a heart next to an NPC in the game that means you can marry them eventually. Ana (Smooth's character) notices the heart in the text bubble and she wonders what the heart is all about. B.B. (My character) is just happy and unconcerned (like always).
Smooth I hop you like it.
Credits

Colroing, Text; B.B belong to me.

Lines; Anastacia belong to
smootht4lker

Pokemon belong to Nintendo