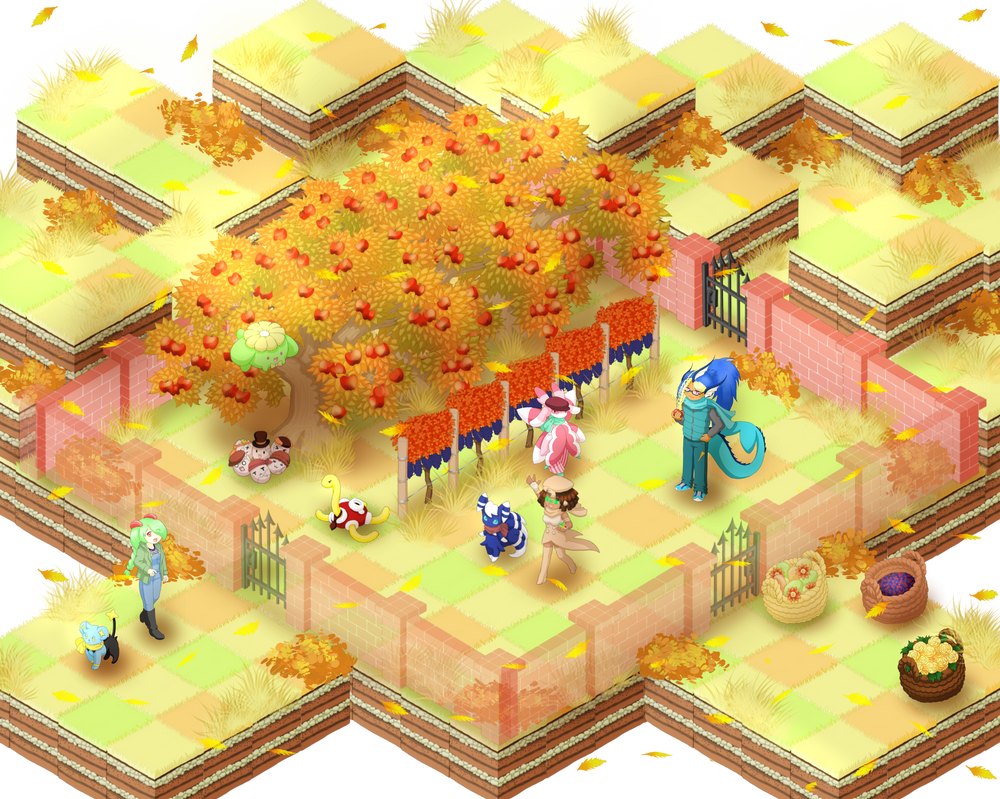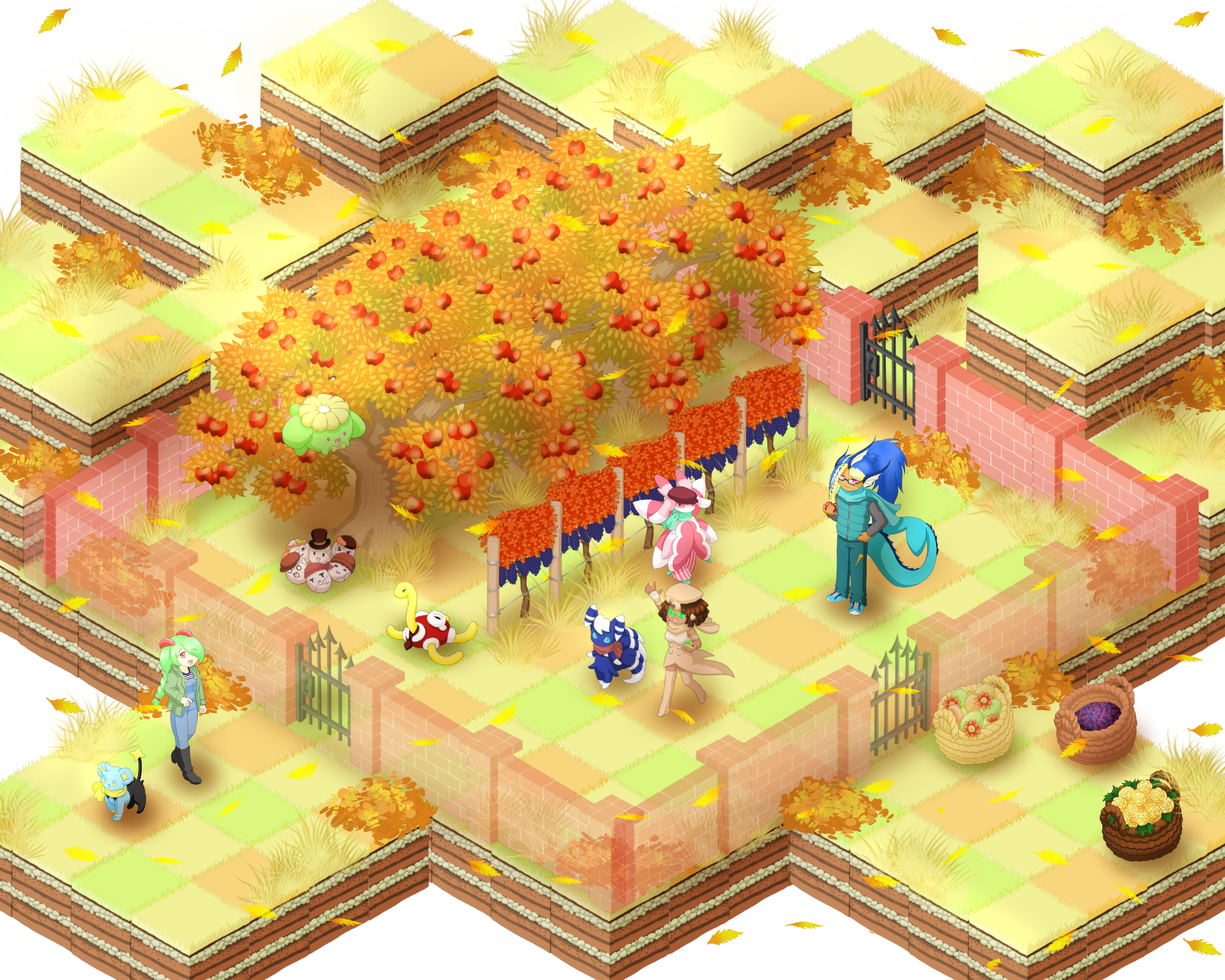 Watch

Apple and Grape: Part 1/2
Cactus, Berry, and Rose: Part 2/2
So I wanted to try this for sometime now... I wanted to make some isometric art. I decided to do this piece as if Harvest Lunatone was a video game. Making all the parts and pieces was surprisingly harder than I thought! It took me awhile, but I hope that I can use some of the pieces again if I decide to make more isometric art.
I had fun drawing Ana, Deux (Ana pokemon), and Kyle into the piece, thanks for letting me draw your character guys!
As I stated before in my other drawings. I am willing to give each member of harvest lunatone one gift drawing ( meaning you will be drawn with B.B. in one of my future drawings.) Rules are you only get one unless you want to art trade for another, and I can use your character once in any drawing I see fit. Also you have to be a member of Harvest Lunatone. Openings for the group are happening soon! I am also open to collabs. If your interested please comment or note me.

Credit

The ART; B.B., Mr.Creeper, Belome, Mr. Blossom, Mr.Masks, Mr. Squiggle belong to me.


Anastacia
and
Deux (Shinx) belong to
smootht4lker

Kyle belongs to
Aqua-Tiger

Pokemon belong to Nintendo

OH WHAT I LOVE THIS OML reminds me of wakfuu !!

Reply

Reply

gosh, I don't do comments much but your art always blows me away! They're always so detailed and full of life, and this one is no exception~ I love the isometric style, you really nailed it!

Reply

Wow, thank you so much. I truly appreciate it...
I try to work hard and constantly try to push the boundaries of my art work. I am so happy that you noticed.
I giving each member who messages me one gift of their character in one of my pieces. If your interested just message me to a link to the HL character you would like me to use.
Reply

Oh!! That's so nice, I would love to see one of my babs in one of your pieces! Hmmm, gosh, it's hard to choose though... I guess, if you would, use Nathan (
HL :: App - Nathan
) in one of your pieces, however you see fit~ Thank you so much!!

Reply

I love how this looks like piece out of video game. it's the best.
Reply

Loving the geometric shapes and interesting perspective!
Those autumn colors are pretty easy on the eyes too~
Reply

This is such a creative idea *A*
It looks great!
Reply