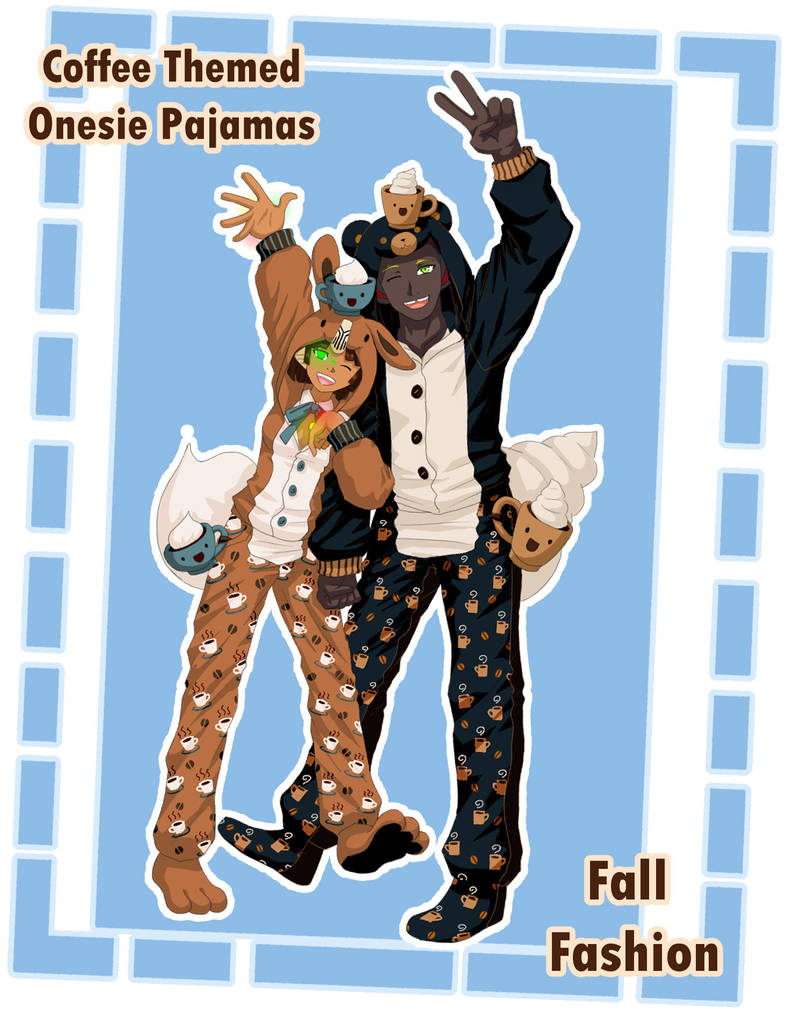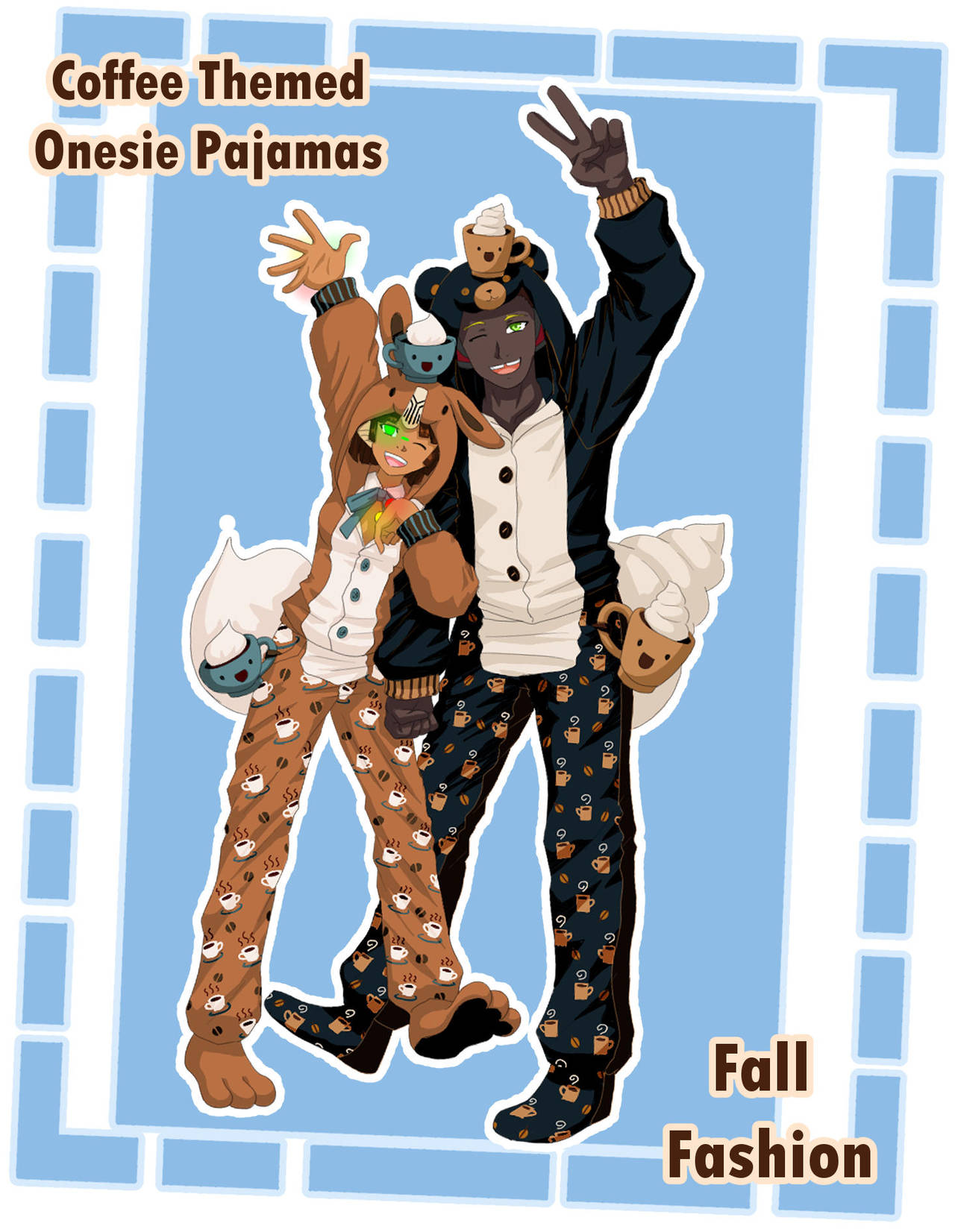 Watch

For the Fall Fashion Show event.
Thank you Outro for letting me borrow your character Zack since I don't have a male character! I had a lot of fun designing these outfits. Putting together coffee + PJ was a bit of a challenge... So I came up with the idea of doing onesie with kawaii coffee art in mind. I hope you guys like it.
I need a character or two for my next drawing. If you are a part of harvest-lunatone and want me to include you character in my next piece just add your character app in the comments below. First come first served. If you have a fall outfit make sure to include that in as well. If I accept your character for my next drawing I will message you. If not there is always next time.

Credits

ART, B.B. and fall outfit designs belong to me.

Zackery Duasso belongs to
OutroIntroZoom

Pokemon belong to Nintendo.

Tate loves these they are cute as heckle.
Reply

If you need character for your drawings Kyle is always Free for that. here's link to his current fall outfit
Autumm walk
Reply

Okay! Thanks for the reference. I will probably add him to one of my farming pieces. Any type of expression you think he would have?
Reply

They both look so comfy and warm! I love the slippers too, just everything is cozy~
I always love your art, Sky! Your art style is so wonderful to look at~
Also I see you need volunteers XD I have a Midas right here! HLT - Midas outfits
Reply

Aww thank you so very much!

Sounds good! I will add Midas to my next drawing, and thanks for the outfit references. It will probably be farming related to you have any preference on his expression? Or are you okay with me just making something up?
Reply

AWWWWW!!! XD I ABSOLUTELY LOVE THESE!
Reply

ojkjdd omg my heart

I love this so much! They both just look so CUTE!! These look so cozy to weeaaarrr
Reply