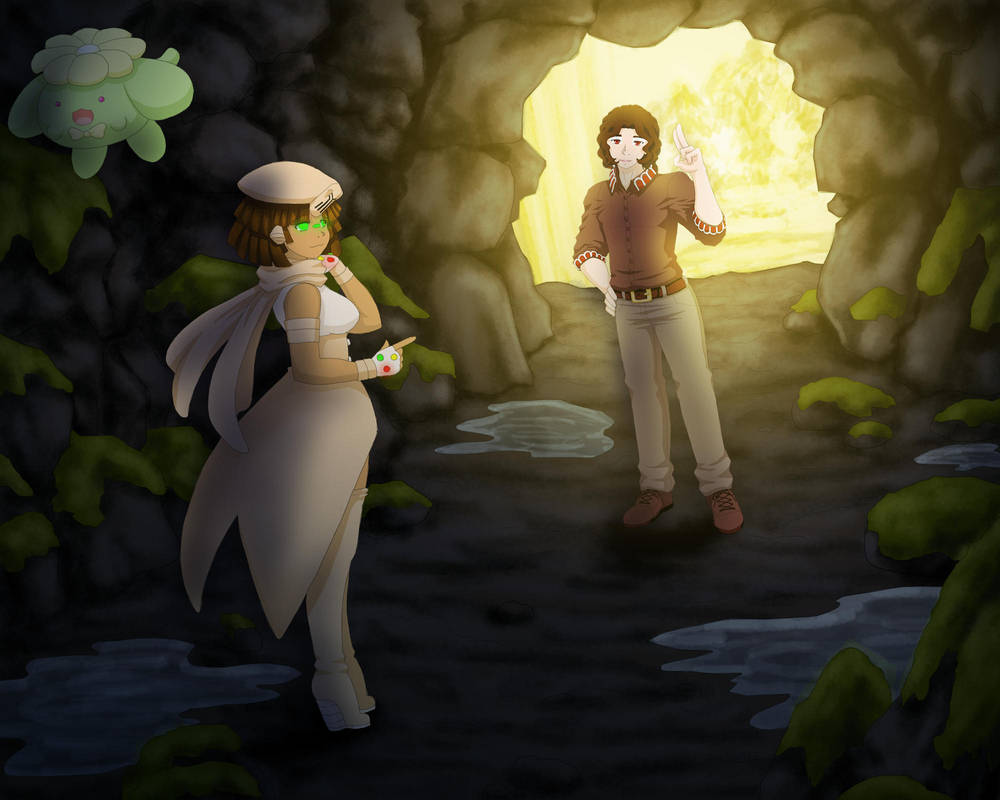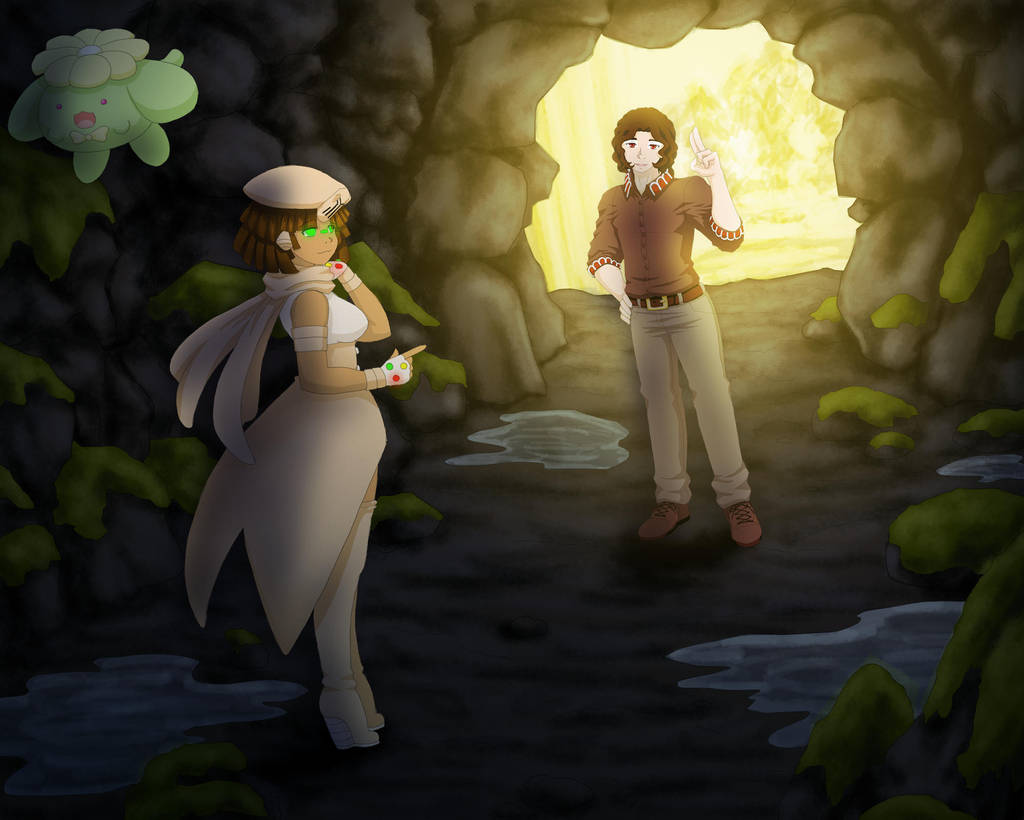 Watch

B.B. Decided to explore the caves, but didn't know the location. Midas offered to show her the way. B.B. told her pokemon to stay home Belome decided to come anyway.
Thanks Dizzy for letting me use your character. I hope you like the gift.
Credits

B.B. and Belome Belong to ME

Midas belongs to
dizzyrin

Pokemon belong to Nintendo

Aaaaah this is so beautiful!! I love the atmosphere and the lighting, it is absolutely gorgeous~
And thank you so much for drawing Midas, he looks so wonderful in your style!

B.B.... My girl... Exploring caves in those shoes is maybe not such a great idea XD
Reply

Thank you so much! I am glad you liked it.

I know if it were me, I would break an ankle, but B.B. can float a little so she doesn't need to worry about balance. XD
Reply