Hello all followers and fans! The time has come around once more!

From January 1st, 2016 to April 23rd, 2016, there is a contest running for Brothers Apart!
All art mediums are welcome, but the art must be based off of one of the stories within the Brothers Apart Universe. AU's included!
Literature is accepted, so feel free to enter in any story entries you want. The stipulation is if it is a multi-part story, all parts must be up by March 31st.

Update 4/24/2016: Entries updated and contest closed! Winners will be announced during the next week!


Sneak peek for Brothers Asunder up on tumblr! Check it out and let us know what you think!




Link added for the tumblr entries! There's some really great entries so far, and one of them with all parts uploaded!

Remember, if you have a multi part entry, have all parts done by March 31st. If you're having issues with the time limit, please contact me and I'll see if the contest needs to be extended.
Rules:
Must be based on Brothers Apart. Canon brothers will not be accepted and neither will the stories I have written that are not related to the AU. (An Ounce of Courage, Reversal of Fate, The Comeback Kid, Afraid, ect…)
You may create an entry based on one of the various AU's (Brothers Lost, Brothers Together, ect…) or create your own AU, but if it is canon brothers, it is not Brothers Apart, and therefore not accepted, unless they're interacting with the BA bros.
This contest is run alongside the same contest on my tumblr profile. You may enter into each contest, but must have two different entries.
Everyone is welcome to enter except for nightmares06, since I will be running the contest.
You may include any OC's from the stories in any artwork or writing (i.e. Walt, Nixie, Kara…) or create your own OC's to interact with them! It's fun to do!
For the tumblr contest, you may upload your entry to tumblr, fanfiction.net or archiveofourown.com.
Please tag BrothersApart in any tumblr entries.
For fanfiction.com or archive of our own entries, please send a message with the location of your entry to

brothersapart.spn@gmail.com

so it can be displayed on tumblr.
For the deviantart contest, send a note to nightmares06 with the entry to ensure that it is added to the contest journal. Also provide a link to the contest journal. All deviantart entries must be submitted to the deviantart site.
Each entry will be displayed on the Brothers Apart tumblr, and the deviantart entries will also be displayed in the deviantart journal.
If you want to change your entry at any time for either contest, please message me through the BA email or a note on DA.

If enough entries are received for either contest (three art entries and three writing entries), I will split that contest further and have writing and art as their own separate entries with their own grand prize. If this happens, there will be an announcement on either the deviantart journal or the tumblr profile, whichever one is affected. This means there could be as many as four grand prizes!
The prize is something that must be mailed to you (and you'll find out what it is soon!) so you must be comfortable sharing your address and name. All personal data shared with me will never be shared with anyone else and will be deleted after the package is shipped.
If there are any questions, please ask through the tumblr, deviantart or email!



Prizes:
This year there will be four grand prizes, and perhaps a fifth prize as well! And after dedicating a large portion of the summer and late November to working on the secret project I've had going, I'm proud to announce that the winners will receive a paperbound copy of Brothers Apart! The first seven stories, held in your hands!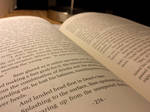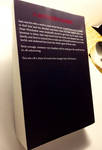 So, here's the rundown of what each winner will receive:

1 copy of Brothers Apart: Season 1

2 sneak peeks of future Brothers Apart stories, both angst and cutes.
The book can ship internationally, so feel free to enter if you are outside of the United States! Just remember that you will have to be comfortable with giving me your mailing address, there is no way around that.
Cover Picture by: Jessica-Rae-3
Cover Spread by: Obsess-Confess
Entries:
GT-Kathryn

Every Little Move
Every Little Move ~ 2
Every Little Move ~ 3
PL1

Salads and Sulfur - Prologue
Salads and Sulfur - 1
Salads and Sulfur - 2
Salads and Sulfur - 3
Salads and Sulfur - 4
Salads and Sulfur - 5
Salads and Sulfur - Conclusion
Firenze11

The Other Brother - 1
The Other Brother - 2
The Other Brother - 3
The Other Brother - 4
The Other Brother - 5
The Other Brother - 6
The Other Brother - 7 (Final)
Heroofthe13thDay

Gulliver's Curse Prologue
Gulliver's Curse 1
Gulliver's Curse 2
Gulliver's Curse 3
Gulliver's Curse 4
Gulliver's Curse Finale
bittykimmy13
Midsummer Nightmare ~ 1
Midsummer Nightmare ~ 2
Midsummer Nightmare ~ 3
Midsummer Nightmare ~ 4
Midsummer Nightmare ~ 5
Midsummer Nightmare ~ 6
Midsummer Nightmare ~ 7 (Final)
TorchMLP

A Dwindling Perspective
Tazmanianbrit

An Unexpected Visit
LehCanadian

<da:thumb id="604411617"/>
DeansDemonAngel

Not a Game

rologue Contest Entry for Nightmares06
Not a Game Ch. 1
Not a Game Ch. 2
Not a Game Finale

Tumblr Entries
For quick reference, Sam, when cursed is 4 inches tall. Dean under the same curse is 3.8 inches tall, the same height as Walt Watch. Mallory is only 3 inches tall.
Current Progress of the next story in each AU:
Brothers Apart:





Brothers Together:





Brothers Lost:





Brothers Found:





Brothers Adopted:





Brothers Asunder:





Brothers Unexpected:





Not Started:





In Progress:





On Hold:





Editing Stages:





Complete:






After changing the plan way too many times for smart contesting, I have finished an entry! I will post it after I've slept and looked it over again... Probably for the tumblr half of the contest.