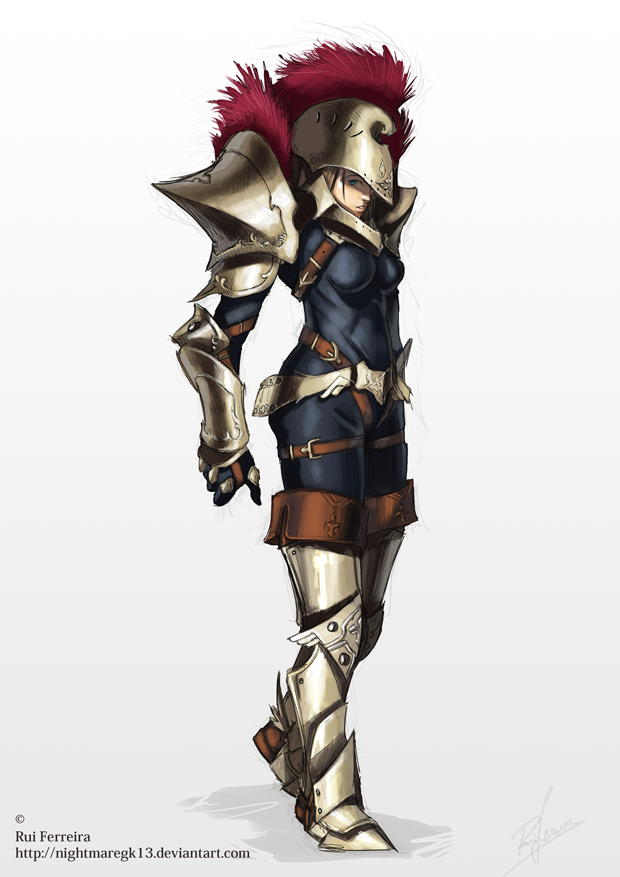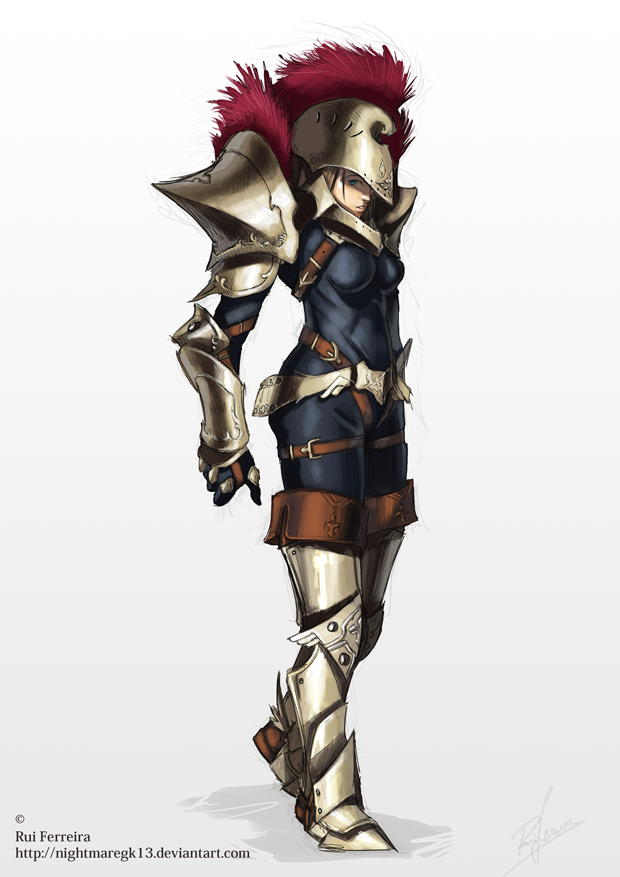 Watch
I actually did this character a while ago and have it all sorted out for her, just not the name yet.
It was done before i started talking with

so the process wasn't as refined and as good as it is now, but im still pleased with the result.
Originally it was supposed to be another member of the Arcadian Army but i preffered to give it a storyline of her own and make her live a little.
in all honesty it started off as a female version of
:thumb166233088:
cheers for now
i know exactly whats coming from the "female knights in no armor" haters

edit: added her name

wow i love it. o3o Also like how you didnt use a silver for the armor and more of a faint yellow.
Reply

yep couldn't figure out the proper name for this metal, but i think it does have a name, i remember having a ring with this color

Reply

Reply

Soo cool

Reply